Back to news
Replacing Your Timber Sliding Sash Windows: What to Consider
October 24, 2023 | Blog
Timber sash windows are often a defining feature of a period property. If your sash windows require replacement, there's plenty to consider to ensure you make the right choice and install sash windows that are sympathetic to the original design. 
Care must be taken when replacing timber sash windows to ensure they are in keeping with the period of the property, are stylish, and of good quality to last for decades to come. 
Why replace timber sash windows?
Replacing existing timber sash windows usually occurs when visible wear, tear, and damage occurs. Homeowners also often decide to replace their timber sash windows for improved thermal efficiency. As well as saving money on energy bills in the long run, thermally efficient timber sash windows can also increase a home's value should you decide to sell.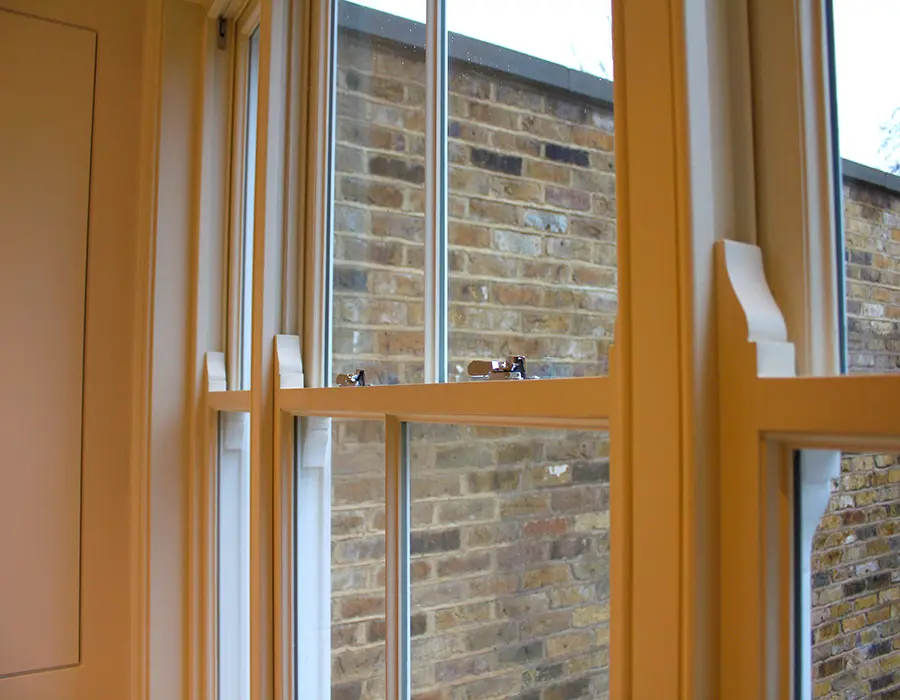 Identifying different styles of timber sash windows
Which sash window style is suitable for your property? If you are replacing existing sash windows in a period property, you will likely need to keep the same style of sash window in order to emulate the original sash design.
Georgian sash windows
Georgian sash windows typically feature a 6×6 or 8×8 sash pane design. As discussed in our sash window design and style guide, this was because of the limitations in glass-making technology at this time. Windows were expensive due to the window tax, and opulent, elegant Georgian townhouses often installed sash windows to demonstrate their wealth. Georgian properties that are lived in today usually keep the same sash window style, thanks to its instant connotations and prestige with properties from this period.
Victorian style sash windows
Victorian sash window styles are very distinctive as they came at a time where windows were more accessible for the middle classes. Larger panes of single sheets of glass were made possible thanks to innovative glass-making technology, allowing more homes to benefit from this popular window style. Victorian style timber sliding sash windows typically feature one or two large panes of glass and occasionally a pane design of four over one.
Edwardian sash windows
Edwardian sash windows typically feature wider sash frames and a design incorporating more window panes on the top sash than the bottom sash. Edwardian sash window styles often emulated Georgian sash windows, but with fewer panes on the bottom sash to let in more natural light.
If you wish to emulate a particular period style on a newer build and are looking to learn more about the styles available, read our guide: Timber sliding sash windows for period properties: Design and Style Guide.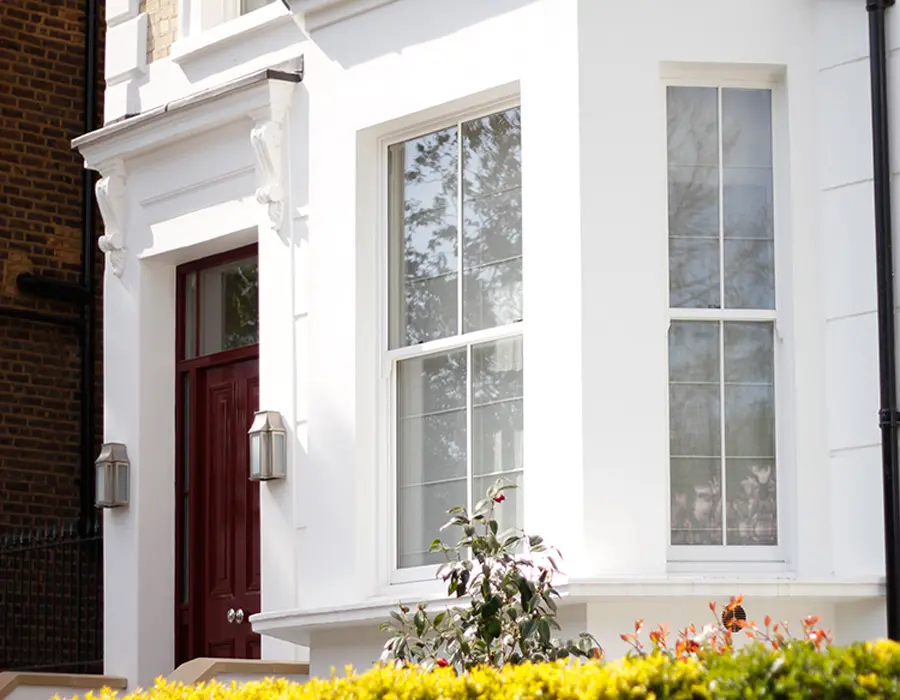 Are new timber sash windows easy to maintain?
Timber sash windows require minimal routine maintenance to keep them at optimum condition and quality. Bi-annual cleaning can help preserve the quality of the timber and the finish for years to come. Bereco timber sash windows are expertly manufactured using timber that is engineered to a high quality and finished with a four-stage coating system to help preserve and maintain its strength and durability.
How much does it cost to replace timber sliding sash windows?
The cost of replacing your timber sash windows depends on the following:
The size of the window
The number of sash windows you are replacing 
Any bespoke additions such as bespoke ironmongery or sash horns 
Sash windows start from as little as £780, including VAT supply only.
Are timber sash windows energy efficient and eco friendly?
Timber is one of the most eco-friendly materials for sash windows, as timber is a natural material with robust, durable qualities. As our timber is sourced from FSC certified forests, Bereco's timber sash windows are energy-efficient and sustainably sourced, helping to protect our forests and environment for future generations. You can read more about our pledge to sustainability or read about how eco-friendly timber windows and doors are in our guide.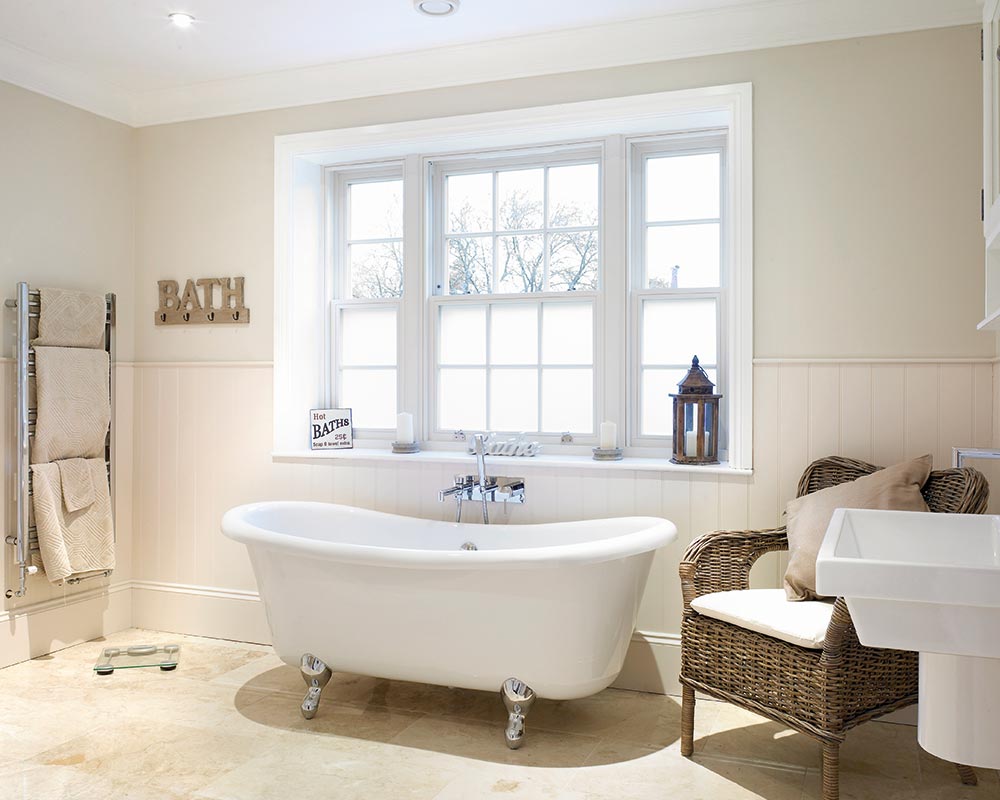 Are new timber sash windows double glazed?
You can now install timber sash windows for period properties with double glazing to help protect your homes and keep heat in during the colder months. Double, triple and acoustic glazing options are also available.
Explore our range of timber sliding sash windows
Double glazing options
You may have to choose a specific glazing style depending on your location. Living in a conservation area can limit and restrict your options in terms of glazing, and narrow cavity double glazing or single glazing may be the only options to choose from. Always speak to your local planning and conservation office before replacing your timber sash windows.
Conservation area sash windows will require a unique glazing style to emulate the exterior aesthetics and style of the surrounding properties.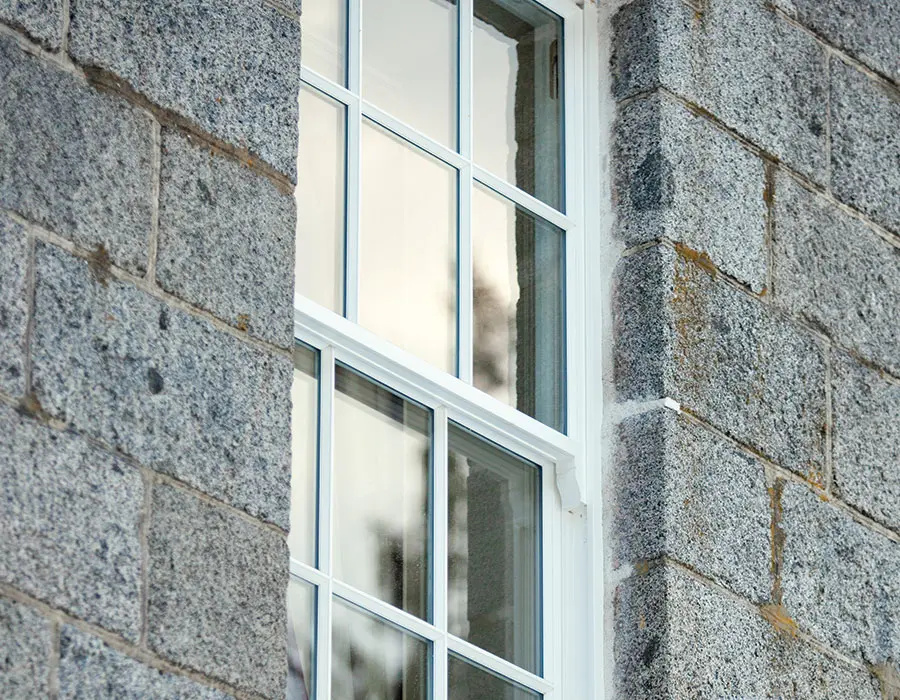 What to consider when replacing your timber sash windows
The existing style of the property
As mentioned, a critical factor that conservation officers, architects and homeowners will be aware of is ensuring that the style of sash window you install emulates the architectural style of the original building. This includes listed buildings and those in conservation areas. Some local planning departments stipulate that sympathetic design must be considered for any aesthetic changes to the property. If you are unsure about this or what to do next, you can contact us or speak to your architect or local planning department.
What is the best colour to paint sash windows
You may wish to bring a touch of colour to your timber sash windows; softer pastels or brighter shades of green can bring a properties exterior to life. However, always try to think about the style of the era when choosing the colour for your timber sash windows. Popular colours for period style sash windows include natural hues of whites, creams and beiges, as were popular when they were first introduced.
You can find out more in our guide: Choosing the right colour for your timber windows and doors.
Conservation area sash windows
We created our Heritage range exclusively for listed properties. This distinctive range of sash windows features narrow cavity double glazing and single glazing options, with special lambs tongue mouldings on the bars and around the glass. 
Glass pane design
The glass pane design of your replacement timber sash window will depend on the period of sash windows you are replacing. Consider installing sash windows that emulate the period in which your home was built.
Glazing bar design
Glazing bar design also changed over time from lambs tongue to ovolo, solid and pencil line, as artistic and architectural developments changed sash windows design. Read more in our Bereco style guide to ensure you choose the right design for your period property.
Sash horn design
Sash horns are a feature of traditional timber sash windows, and our entire collection of sash windows feature sash horn designs to choose from that are in keeping with the period. This means you can select a sash horn design that is sympathetic to the era, with the benefit of modern-day, hardwearing, sustainable, high-quality timber.
Your budget
Be sure to work out the overall costs of your project before you start; this will include any installation costs, building materials, if applicable, and the timber sash window frame itself. Additional costs for bespoke ironmongery should be considered at the start of your project too, as this allows you to maximise the potential of your replacement sash windows and achieve the perfect look for your home.
Explore our entire range of timber sliding sash windows here, or book a design consultation to speak to a member of our team!