Back to news
How Bereco Timber Doors are Helping World Land Trust Protect the Rainforest
October 24, 2023 | Blog
Since 2017 at Bereco we have been supporting the Buy an Acre programme from World Land Trust. Buy an Acre projects funded by World Land Trust save habitats at risk from deforestation for agriculture, cattle ranching and unsympathetic development, and ultimately become nature reserves that will be protected for all time.
How does buying Bereco timber doors help protect the rainforest?
At Bereco for every timber door you buy we donate £1 to the Buy an Acre programme. Not only that we ask our customers to match our donations at the time of order helping double the support we can give to World Land Trust.
From our combined donations we have as of 31st September 2022 donated an incredible £27,629.24 to the Buy an Acre programme equating to 279.5 acres of land that have been protected for conservation forever.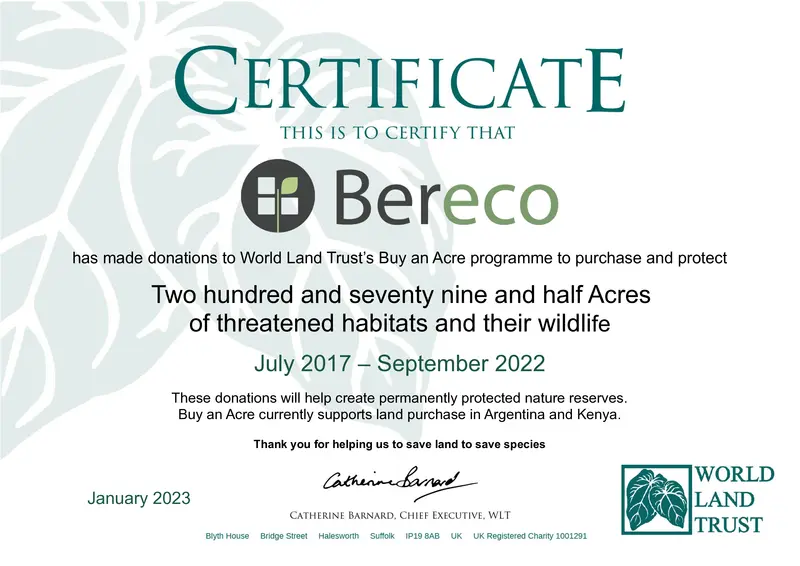 Why is protecting the rainforest so important?
The rainforest as we all know is being deforested at an incredible rate and its preservation is vital to our planet as it not only acts as a home for many species of plants and endangered animals, it absorbs carbon dioxide and then releases oxygen stabilising the earth's climate that we depend on for survival.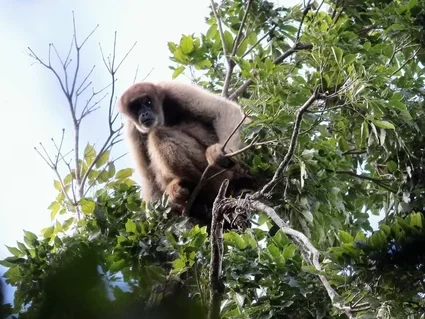 Rainforests worldwide absorb 2.4 billion metric tons of carbon dioxide each year and each acre of rainforest can capture 2.6 tonnes annually. In just one year an acre of rainforest can absorb twice the CO² produced by the average car's annual mileage.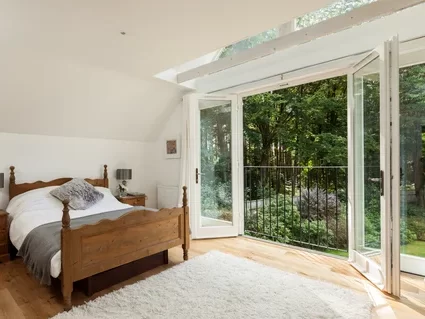 Bereco have saved 252.5 acres of land for conservation through our donations since 2017 that's a saving of over 656.5 metric tonnes of carbon dioxide just because customers bought our timber doors. The equivalent of 54 people's annual carbon emissions in the UK.
Take a look at our range of timber doors or book a design consultation to see how your home will look with a brand new timber front door fitted.