Back to news
Are Timber Windows and Doors Eco-Friendly?
October 24, 2023 | Blog
Sustainability should be a consideration in all aspects of life, and that doesn't stop with home renovation! Engineered timber windows and bespoke entrance doors offer an exquisite luxurious feel and look, with excellent thermal performance and long lifespan, but just how eco-friendly are they?
This guide will provide insight into the sustainability and eco-efficiency of timber and how buying the right wooden windows can reduce your carbon footprint more than other materials such as uPVC and aluminium.
Is timber environmentally friendly?
Responsibly sourced timber is one of the most sustainable and eco-friendly construction materials available. At Bereco, we firmly believe that using timber from well-managed, sustainable forests in place of non-renewable materials such as oil used in the production of uPVC is the only way to a sustainable future for our planet.
What makes timber eco-friendly?
Timber is a 100% renewable, natural resource that is fully biodegradable. Trees capture CO² (carbon dioxide), and when the timber is harvested, it acts as a carbon store, retaining its carbon content and preventing its release back into the atmosphere as CO2. Sustainable forestry practices ensure that harvested trees are replaced with new growth that will continue to absorb CO2, increasing the carbon storage potential.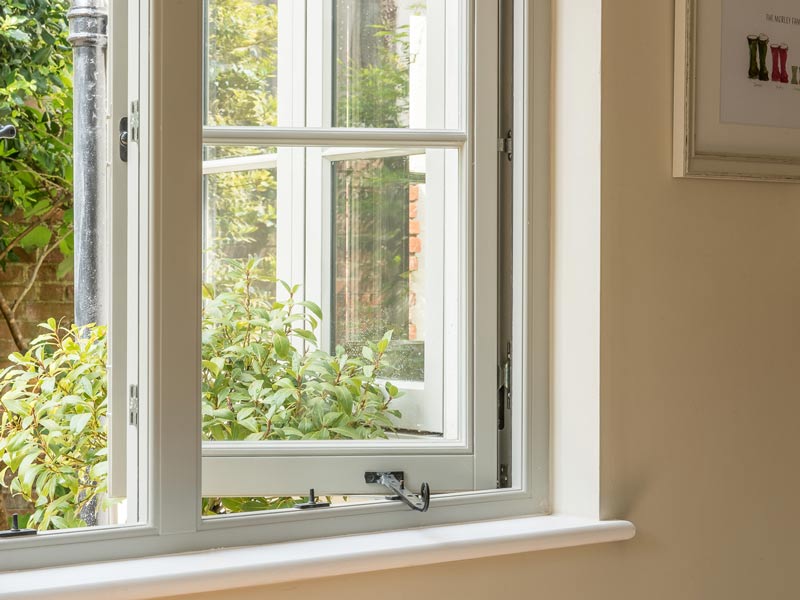 Is timber more environmentally friendly than other window and door materials?
Research suggests that timber windows have the lowest embodied carbon of any window material at just 85kg CO²e, compared to uPVC windows at 110kg CO²e and aluminium windows at 161kg CO2e. Additionally, a study by Napier University, Edinburgh1 showed that a timber frame window has the lowest average manufacturing energy consumption of any window material type at just 955MJ, compared to uPVC at 2980MJ, and aluminium at a staggering 6000MJ!
M. Asif BSc MSc, A. Davidson BSc and T.Muneer PhD DSc CEng MlmechE FICBSE. "LIFE CYCLE OF WINDOW MATERIALS – A COMPARATIVE ASSESSMENT" Napier University, Edinburgh. Page 9.
What about deforestation?
Deforestation is a major concern globally and is a subject we take very seriously. Currently, an area of forest equivalent to the size of a football field is destroyed every 2 seconds worldwide through illegal logging and forest clearing. Therefore, it's vital that you choose a supplier who can prove that they source their timber responsibly from sustainably managed forests.
At Bereco, we source all our timber from forests in Europe that are dedicated to reducing the carbon impact of the forestry industry. Bereco is currently the only window manufacturer in the UK to use FSC®100% timber, meaning that every piece of timber that we use has full traceability back to an FSC® certified forest.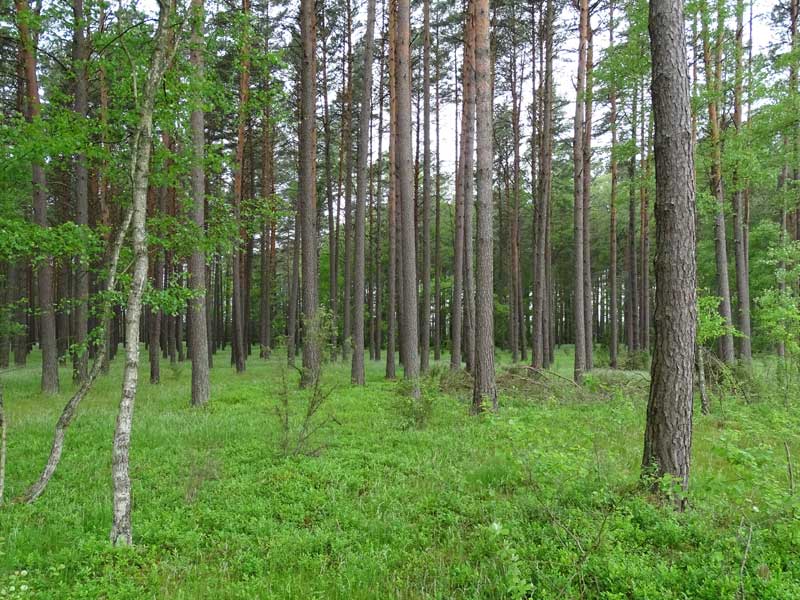 Who are the FSC®?
The Forest Stewardship Council® (FSC®) is a non-profit organisation dedicated to the promotion & management of responsible forestry. The FSC® inspect and certify forests using approved independent organisations, and they track and certify the chain of custody of harvested timber from the forest through the supply chain to make it clear for the end-user of the product or item that it came from a truly sustainable source.

48.2% of the forest in Europe is now FSC® certified, and the forest area in Europe is increasing in size! Today forests cover 45% of Europe's land area and continue to expand, increasing at a rate of 770,000 ha per year.
"FSC certified forests must be managed to the highest environmental, social and economic standards. Trees that are harvested are replanted or allowed to regenerate naturally." – FSC®
Sustainability of Bereco's timber windows and doors
Following sustainable forestry practices helps to ensure the timber we use is in perfect condition when harvested. Our wood is harvested at 90-150 years old, where its qualities include tight growth rings and a high heartwood content that is mechanically strong. Our dedicated sawmill processes the timber into engineered laminated sections which are stable and resistant to warping. This, coupled with our modern eco-friendly, water-based paint and finish systems, creates a product that not only has far less initial ecological impact than its counterparts but, with basic care and maintenance, also has a lifespan of up to 60 years; 2-3 times that of the equivalent uPVC window.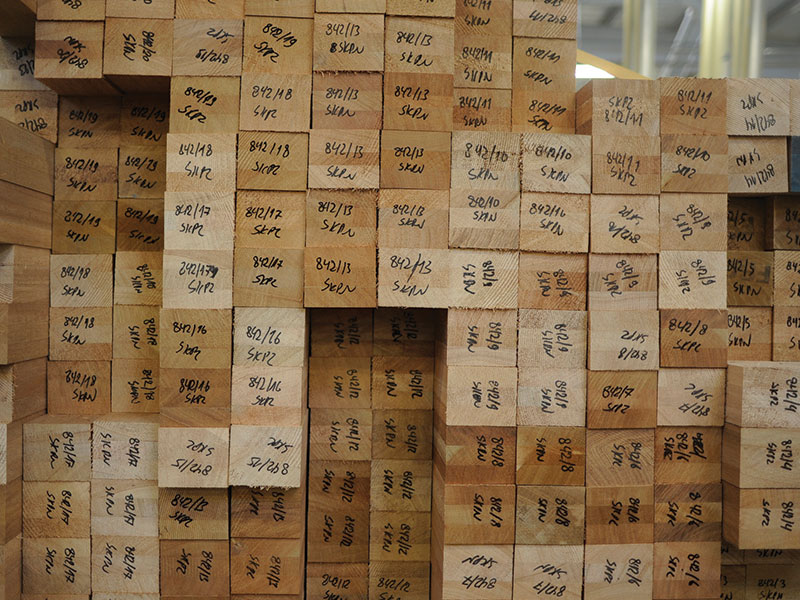 Bereco's other sustainability commitments
We use 100% renewable energy to power our offices.
Our advanced production facilities utilise 3687m² of solar panels, reducing our carbon emissions by an incredible 580 tonnes each year.
We operate an entirely paperless quotation and order process, with all quotations and correspondence done via email with digital signatures.
All our timber windows and doors are delivered on FSC®100% timber pallets made from the offcuts from our sawmill. These pallets are then collected post-delivery where possible and reused for future customer deliveries extending their service life before eventual recycling is needed.
We donate £1 for every timber door purchased to the World Land Trust and invite our customers to match our donation. At the time of writing, we have saved 279.5 acres of endangered rainforest!
Since we started business in 2003, you have helped us save 64,967,688 Kg of CO2e by purchasing our timber windows and doors over uPVC.
Are timber windows energy efficient?
Timber is a naturally insulating material, and timber windows offer better thermal performance than their uPVC & Aluminium counterparts. However, the energy efficiency of a window is about much more than just the frame; the glazing and draught-proofing have a major impact on performance.
At Bereco, we use soft coat low 'e' argon filled double glazing units as standard, with options for triple glazing and more. Our windows are certified under the BlueSky high-performance window scheme, demonstrating that our windows offer exceptional draught-proofing and weather performance.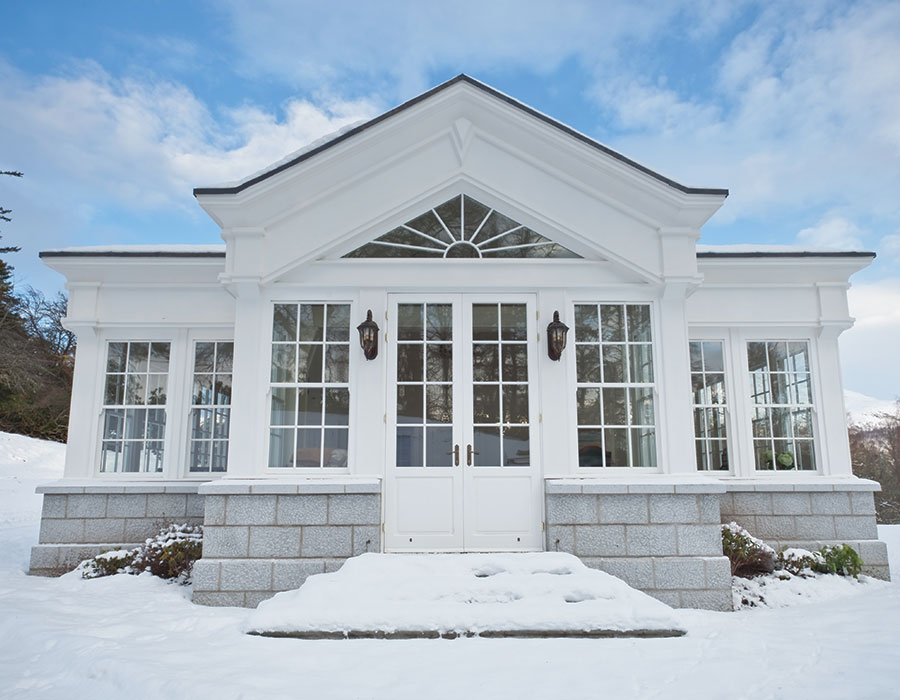 Can I save money on energy bills with timber windows?
The thermal performance and potential energy-saving properties of a timber window will be dependent on its construction and glazing, which will vary between manufacturers.
At Bereco, our timber windows offer a u-value up to 36% better than the current building regulation requirements when specified with our standard low 'e' coated argon filled glazing units with warm edge spacers. This means that the average three-bedroom home can save the equivalent of £420 on heating bills each year.
At Bereco, we are proud to be a supplier of sustainable and eco-friendly timber windows and doors. You can read more about our pledge to sustainability here or head to our blog for more inspiration about timber doors and windows and how they can transform your home.