Back to news
How Long Do Timber Windows and Doors Last?
October 24, 2023 | Blog
When purchasing timber windows, one of the most common questions that homeowners ask us is how long timber windows last and how often you'll need to redecorate them.
How long do timber windows last?
In reality, there is no definitive answer to this question as many factors need to be considered, such as the quality of manufacture, the type of timber used and construction methods, the finish type and quality, exposure, installation method, and even the finish colour.
The primary key to extending a timber window's lifetime is to maintain its finish, which protects the timber from the elements, including moisture penetration and UV damage. However, it is worth mentioning that timber window construction and finishing methods have come a very long way in the last few decades; the days of needing to repaint your timber windows annually are long behind us. For Bereco timber windows, annual maintenance simply consists of wiping the frames down with a clean and care solution.
With this simple care, the first redecoration should not be needed for up to 10 years.
With that said, the longevity of any timber window or door relies heavily on the manufacturer to adopt best practices in selecting timber, design, construction, and factory finishing. Always ensure that you choose a supplier that offers extensive 3rd party certification and comprehensive warranties to ensure that you are getting a good quality product with the longest possible lifespan and, as such, the best value for money in the long term.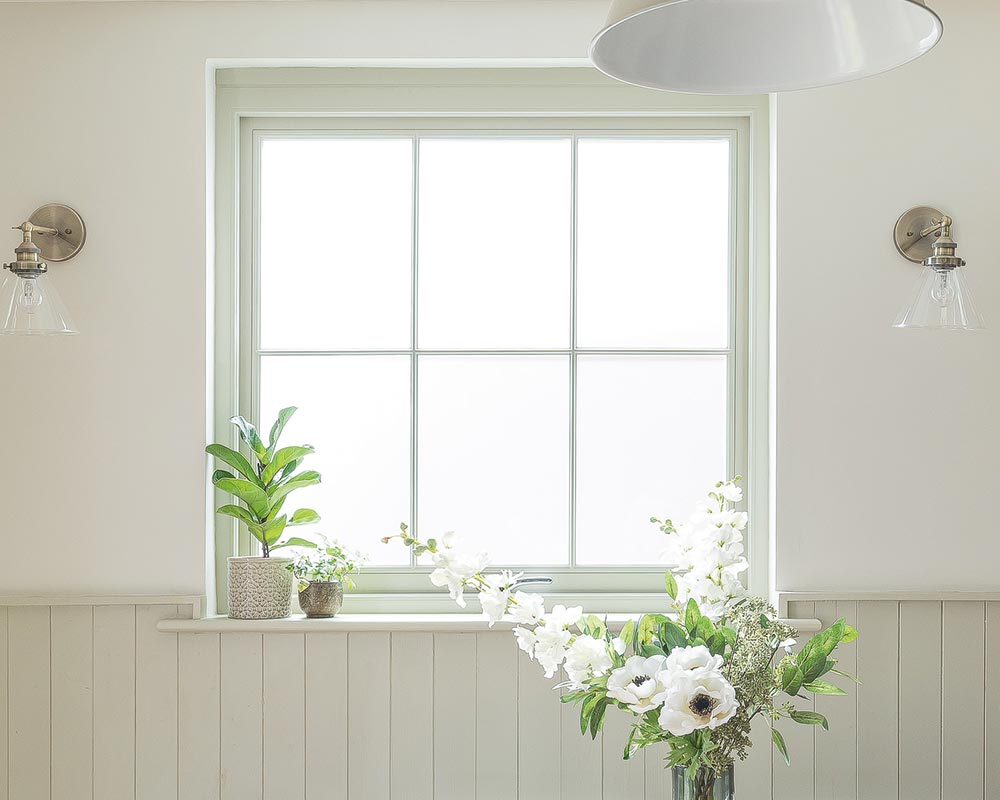 Factors affecting timber window maintenance
Timber Types
Timber types used in the manufacture of timber windows and doors affect the entire service life of the joinery. There are so many types of timber on offer – so which one should you choose?
A traditional issue with period or mid-century timber windows is warping of the frames caused by expansion and contraction of the timbers. This issue is overcome in many modern production timber windows with the use of engineered laminated timber sections. These consist of at least three layers of wood, laminated together with the grains in opposing directions, providing a stabilising effect.
Over 90% of the wood we use in construction is softwood from European forests. Timber windows and doors in the UK are generally manufactured from redwood pine, a softwood grown in Scandinavia. Scandinavian redwood is slow-growing, high-quality and it has a high proportion of heartwood, small knots, and achieves excellent durability. It is also one of the most sustainable timber options. Hardwoods are available and are often chosen for their decorative appearance when a translucent or stained finish is specified.
At Bereco, we only use engineered laminated sections of FSC®100% redwood and hardwood sourced from FSC® certified forests, so you can be confident that our products are made using only the highest quality, sustainably sourced materials.
Design Features
Design features such as sufficiently sized glazing rebates appropriate to the type of glazing; carefully designed drained and vented glazing systems that prevent water accumulation; rounded frame edges (min 3mm radius), sloping cills (min 5-degree fall), and glazing beads designed with water drain off in mind are all key to the service life of any timber window or door. The British Standard BS644 (Fully Finished Factory Assembled Windows – Specification) defines these design features. A manufacturer that can prove compliance through third-party certification or at a minimum by test to BS644 is a must.
Construction
Construction of the windows and doors is key to the longevity of external joinery; all joints must be appropriately and robustly constructed, sealed, and decorated over. Where separate drips and cills are included, these should be fixed using screws on a concealed part of the cill, i.e. not through its face, with the joints sealed using a v-joint sealer and decorated over to maintain the consistent finish and prevent any moisture ingress.
Factory Finishing
Factory finishing is now common practice for many manufacturers of timber windows and doors. Long gone are the days of windows being supplied with just a base coat for on-site decorating; the cost of factory-applied coatings is now comparable to, if not cheaper, than that of employing decorators to paint your windows. Factory finishing also has many benefits: you get a finish applied in controlled conditions, no damp, no humidity, no brick dust, no dirt, just a clean, smooth, defect-free finish.
Modern paint systems are also highly flexible; they allow timber to expand and contract naturally. They are much more resistant to direct weathering than traditional hand-painted gloss finishes, dramatically increasing the period before redecoration is necessary.
Bereco is the only timber windows and door supplier in the UK with membership to the Bluesky Paint Application Scheme. Membership with the scheme is voluntary and demonstrates our continued commitment to supplying products that are factory finished to the highest possible standard. Our 4-stage finishing process consists of:
Preservative treatment: penetrating deep into the timber, the preservative treatment offers protection against rot and fungal decay and promotes even colour on the final application.
Primer: Ensures the perfect surface for applying subsequent coats, even colour and deeper translucent stain colours on final coat application.
Intermediate coat & joint / grain protection: Coating and sealing of end grain and v joints provide the timber with all-important protection from the elements; flexible joint sealants allow the wood to breathe whilst leaving the coating unaffected by cracking.
Final coat: Providing the products with their final weather-resistant coating and featuring UV absorbers to prolong the durability of the finish.
Another key consideration can be the choice of the colour of the finish of your windows. Due to our advanced coating systems, Bereco can offer the same 10-year warranty across all our factory coatings; however, some manufacturers may offer a reduced warranty for stain finishes or darker paint colours.
Check out our range of paint and stain finishes here.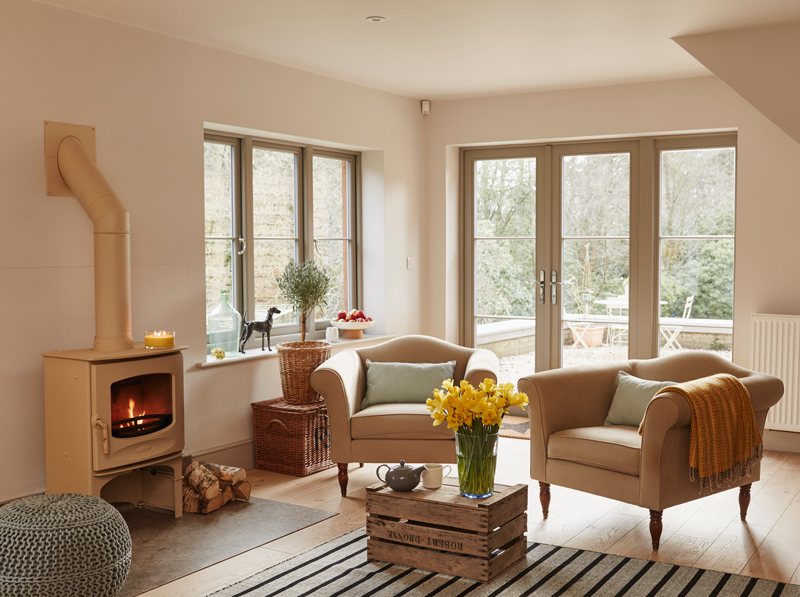 How do I maintain my timber windows?
Post-installation maintenance
Post-installation maintenance is a reality with windows and doors in general, not just timber windows and doors but also those made from other materials such as uPVC and Aluminium. Whilst many may claim to be "maintenance-free", if you read the small print, you will find a maintenance requirement in some form or another. It's important that with timber windows, you provide ventilation and heating once the installation is complete. This is so that the timber frames are brought to their normal service conditions. However, we would like to note that it's important to bring the heat up gradually and not straight away.
Regular Maintenance
There are a few aspects that you need to know about when caring for your wooden window frames. Check out our blog how to clean and main your timber windows and doors for a full and detailed overview.
How long does timber window frame paint last?
Redecorating your factory finished timber windows and doors should not be a regular necessity; advancements in the manufacturing process and the quality of the paint and stain available mean that your timbers and doors have an extended lifespan, with limited maintenance. Always check with your supplier, but generally timber window and doors supplier today to have an annual or bi-annual cleaning routine, with topcoat redecoration not being required until between 5-10 years from delivery, followed by a 5-7 year cycle from the first redecoration and after that.
We would strongly urge the use of the care sets provided; most suppliers now offer care sets that you should use during routine maintenance, some yearly, some twice a year. These paint care sets revive dulled paint and restore the finish's UV protection and water repellent properties.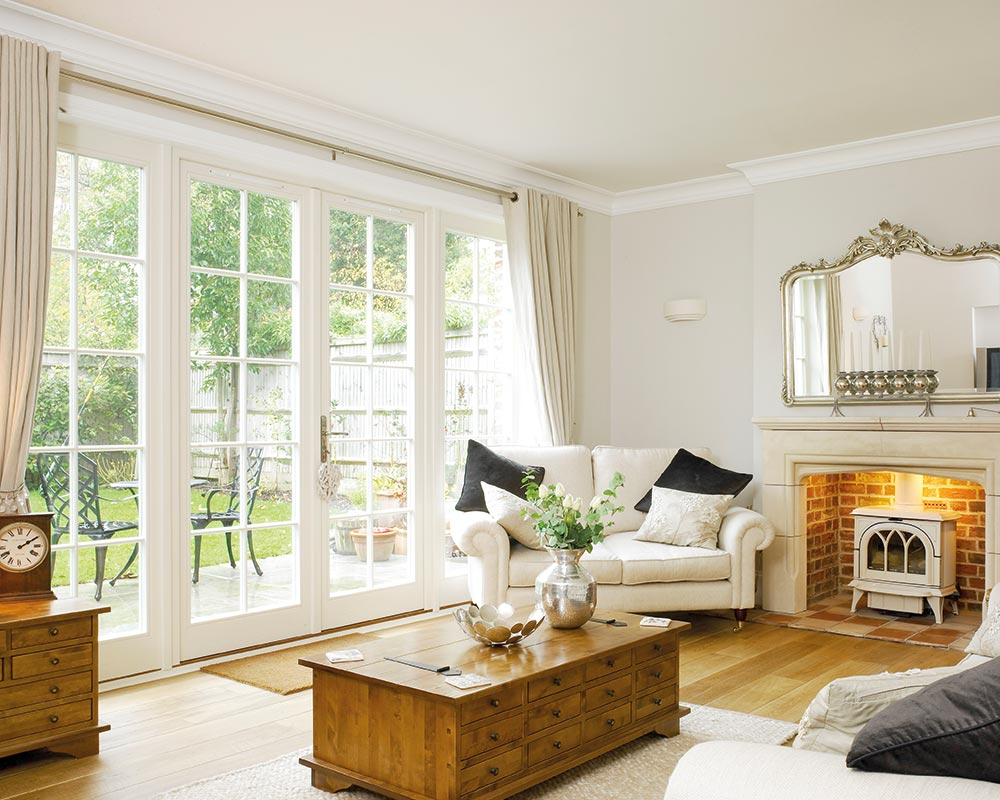 How do I ensure my windows will be low maintenance?
When deciding whether to purchase timber windows, don't be afraid to ask for evidence of performance and to see the maintenance and redecoration cycles during your supplier selection process.
Timber windows are a worthwhile investment, but ensure you've considered the below points when buying timber windows:
Choose a supplier that can prove that they're using well-sourced, consistent, high-quality timber in their production. We would also strongly recommend that you choose a supplier that uses engineered laminated timber sections, as this dramatically improves the stability of the product.
Choose a supplier that can, at a minimum, prove compliance with the British Standards (BS644) for peace of mind your windows have been designed with longevity a priority.
Preferably your supplier should have full 3rd party testing and certification, so you can be confident that their designs and manufacturing processes have been tested and will offer the performance, security, and longevity that you expect from your windows and doors.
Choose a supplier that can offer evidence of a controlled, measured, and documented paint application process.
Choose a supplier that offers extensive warranties with their products, as this demonstrates confidence in their product and covers you for years to come.
Ensure you have reviewed all the post-installation and maintenance information from your chosen supplier so you fully understand what needs to be done after the windows are in and the builders are gone.
Ensure that you register your warranty with your supplier once the installation is complete!
Finally, ensure that you follow the suppliers and or paint manufacturer's guidance for cleaning & maintenance. Doing so will keep your windows looking vibrant and dramatically increase the period before redecoration is required; plus, it may be part of your warranty conditions.
What factors can affect how long timber windows and doors last?
Beyond the initial quality of the window or door, three main areas can affect their longevity:
Installation
The number one factor in extending a timber window's lifespan is preventing moisture ingress. To this end, the frames must be appropriately sealed into the openings during installation. Any joints made during fitting, such as fitting loose cills, drips, or joining frames, should be appropriately sealed with a V-joint sealer and decorated over. Finally, an appropriate cill must be included at the bottom of the frame to allow water to runoff, as any flat surfaces can lead to standing water which will penetrate into the frame over time
Exposure
The level of exposure that your timber window or door has to the elements will affect the wear on the finish and directly influence how often maintenance is required. The setback of the frame and roof overhang will affect your windows' exposure to the wind and rain. We would always recommend that the frames are set back a minimum of 30mm from the external face of the brickwork; the further they are set back, the less exposed they are to the elements. Similarly, a timber front door covered by a porch will need less regular maintenance than one that is not. Your location will also have an effect, particularly in coastal regions where the sea air can cause increased wear.
Maintenance
Maintenance of the finish following your manufacturer's instructions will significantly increase the lifespan of your timber windows and doors. Cleaning the finish will remove any dirt and debris that can cause degradation of the finish over time. Identifying any damage to the finish and redecoration will prevent moisture ingress and subsequent damage to the timber.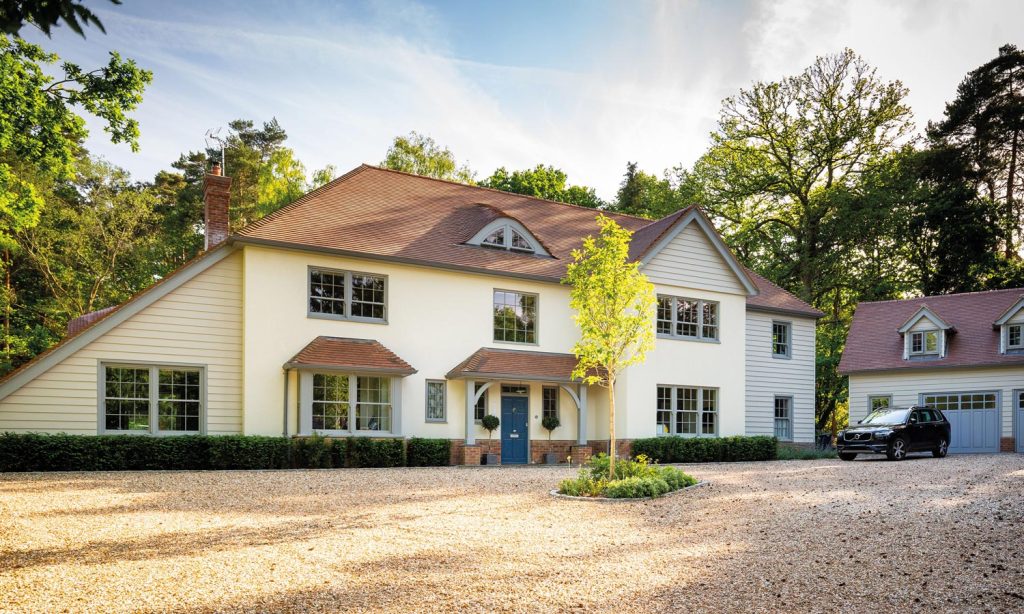 Typical signs of damage to look out for on your timber windows and doors
It's important to keep an eye out for any damage to the finish so that you can quickly repair it to prevent subsequent damage to the timber. Signs can include:
Widespread flaking or peeling of paint from coating surfaces
Widespread colour fading or dulling of the coating
Pronounced or raised grain where it wasn't previously noted
Opening joints
Catching these signs early and repairing or redecorating your frames will prevent further damage to the timber. If the finish is allowed to deteriorate, then the timber will be exposed and, over time, may begin to rot, requiring significant repair work by a professional or complete replacement of the frames.
So do Bereco meet all these criteria?
Bereco windows and doors are available in durable European Redwood (Scandinavian Pine) or Dark Red Meranti with full FSC® chain of custody certification.
Bereco are engaged members of the third party accreditation body BlueSky Q Mark Schemes, including; BS644 Window General Performance, The High Performance Timber Window Scheme, The Enhanced Security Window & Door Schemes (PAS24 for Part Q & Secured By Design) and the unique Paint Application Scheme that closely controls our paint and stain application processes. You can be safe in the knowledge that professionals independent of Bereco have verified the quality and performance of our windows and doors.
Our extensive warranties include 30 years against rot and fungal infection & 10 years against defects in the factory-applied paint finish, to name just a few. Our care and maintenance guide gives full and concise details of the maintenance and redecoration of our windows and doors after installation.
If you are considering replacing your timber windows, why not book a consultation?