Back to news
Everything You Need to Know About Timber Casement Windows
October 24, 2023 | Blog
What is a timber casement window?
A timber casement window is a specific style of timber window. They feature an outward opening design like a door, and are usually available in both top and side hung configurations. Timber casement windows are a popular choice for easy maintenance, better ventilation and classic design.
What are the main features of a timber casement window?
The main features of a timber casement window include a timber frame, and timber window hinges along one side of the frame, allowing for the door-like opening system. The window opens and closes in a pivot motion using the hinges on an upright side or the top side of the frame. Timber casement windows are suited to all types of property and often feature two, four or six window panes in the design. 
The main features are:
Window frame– this is the collective term to describe the entire structure, which forms the outer surround of the window
Cill – the cill sits horizontally along the bottom of the window frame on the outside
Jamb – The two vertical sections running up the outer edge of the window frame on each side
Casement – The casement is the part of the window that opens where the glass sits.
Top rail – The horizontal bar across the top of the casement
Bottom rail – The horizontal bar across the bottom of the casement
Stile – The vertical edge of a casement
Mullion – The vertical bar within a window frame that separates two casements
Transom – The horizontal bar within the frame that separates two casements.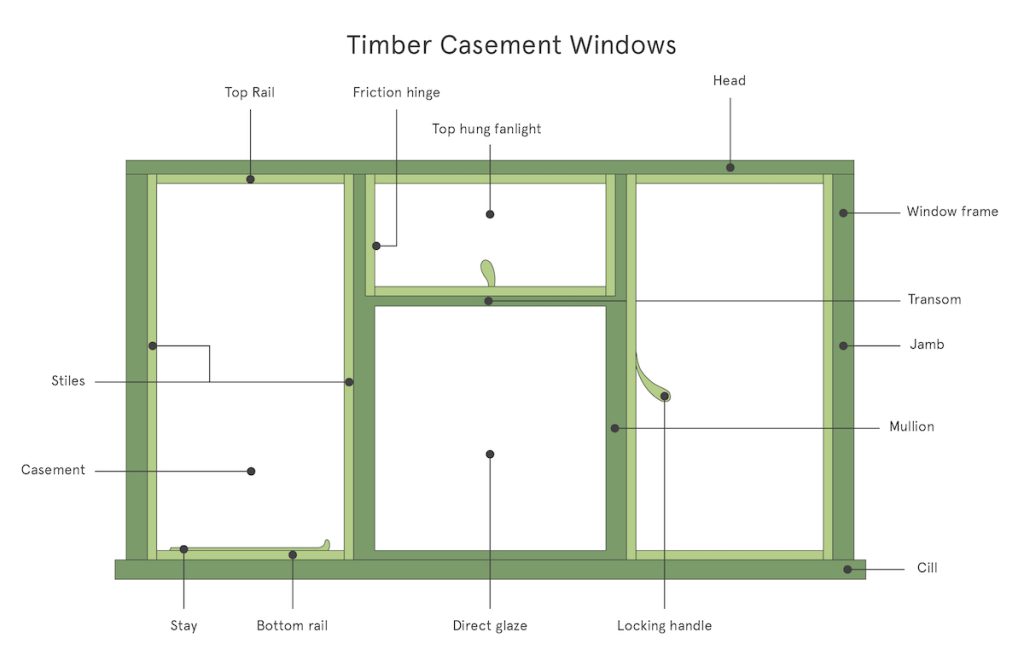 What types of timber casement windows are there?
There are two main types of timber casement windows, flush casement windows, and lipped casement windows.
Flush casement windows vs lipped casement – what's the difference?
Flush casement window design means the casement sits flush ( level) with the window frame. Lipped casement windows feature a casement that lips over the outside edge of the frame.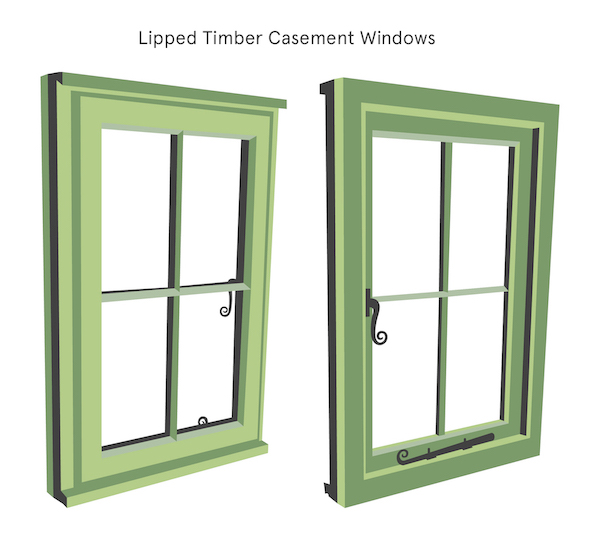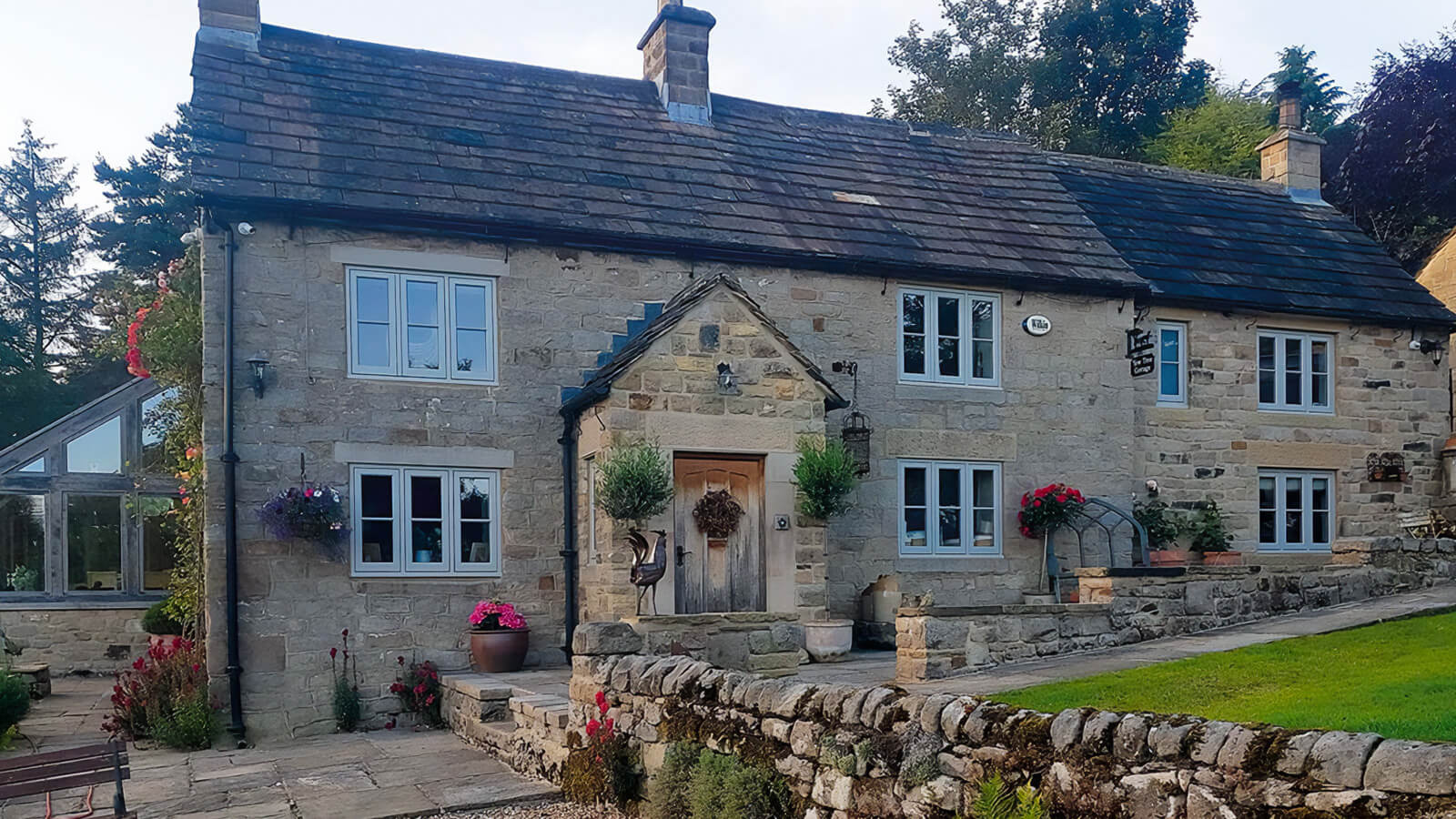 Timber casement windows were introduced to UK architecture around the late 18th century. First made from iron and later being made from timber, timber was the cheaper and more sustainable option, even for the time period. Back then, a timber casement window was a flush timber casement window; there were no variations in their design. Traditionally, you would find flush casement windows outside of the city centres in cottages and smaller homes where sash windows were impractical due to their size and opening limitations. However, it was found that flush casements sometimes caused issues with letting water and draughts into the property. Lipped casement windows were introduced to solve this issue, as the lipped casement stood proud of the window frame, incorporating a seal between the casement and the frame. This weather-resistant additional feature led to lipped casement windows also being called 'stormproof' casement windows.
Nowadays, modern flush casement windows are just as effective at keeping out wind and rain as lipped casements, meaning homeowners can choose between the two designs and be rest assured that their home will be protected from the outside elements.
Features of Bereco's casement windows
Environmentally friendly they are made using only sustainable FSC100% certified redwood or hardwood.
Customisable; you can choose from over 10,000 paint and stain colours from 8 different colour collections. These collections include Farrow & Ball and Fired Earth. There are also four styles, and 10 different finishes of handles and casement stays. Different bar sizes and designs include specialist patterns such as arched or gothic designs.
Modern easy clean hinges that allow easy cleaning of the casement from the inside. This feature also means the windows won't slam shut when open if the wind catches them.
Secure with night vents that allow the casement to be locked in a slightly open position, allowing ventilation while keeping the window securely locked.
Safe with child safety restrictors that give peace of mind your little ones are safe inside their rooms.
Glass is only fitted from the inside of the window so the glass cannot be removed from the outside significantly reducing the risk of break in's.
High-security multi-point espagnolette locks and handles (secured by design certified) with bolts that lock the casement into the external frame for added security.
A wide choice of glazing including single, slimline, acoustic, double and triple glazing to meet conservation and planning requirements, to protect your home from noise pollution and for excellent energy efficiency.
Timber Flush casement windows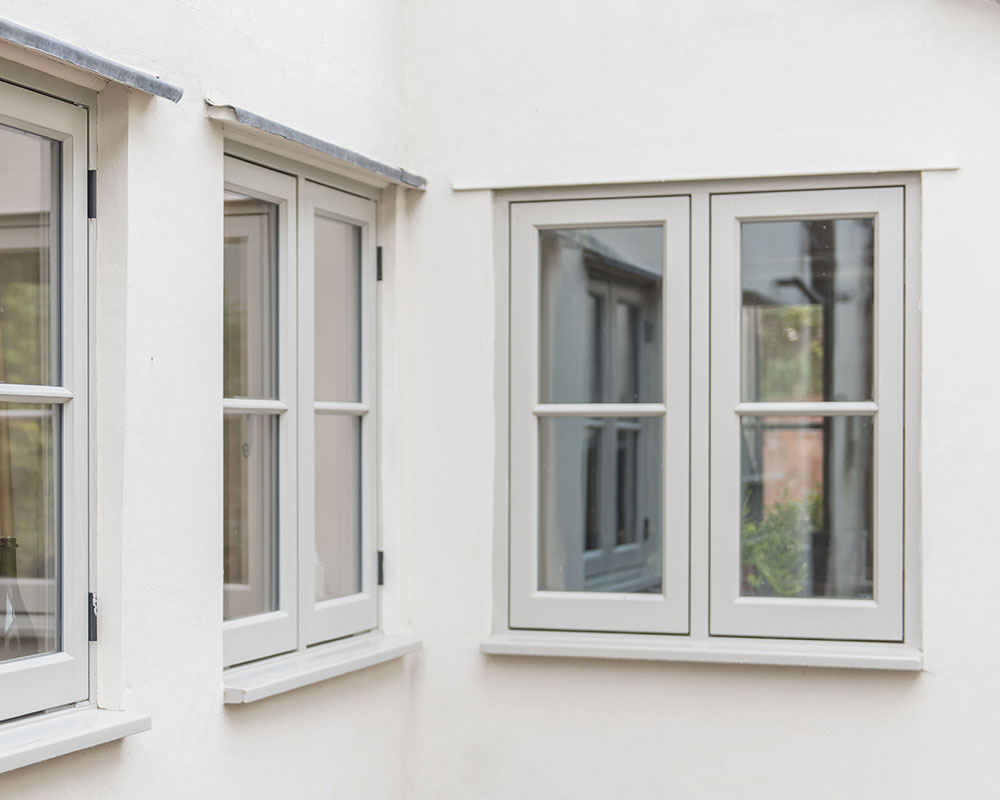 What are timber flush casement windows?
Timber flush casement windows are a specific style of timber casement window, the key feature being that the casement sits completely level, or flush, with the window frame.
Are timber flush casement windows expensive?
Not necessarily. The cost of timber flush casement windows will depend on the exact window design needs of the homeowner. Timber flush casement windows will usually be more expensive than flush casement windows made from materials such as uPVC but they will last 3 times longer. We always recommend looking at not just the price of your purchase but the life expectancy of your windows and comparing the lifetime cost.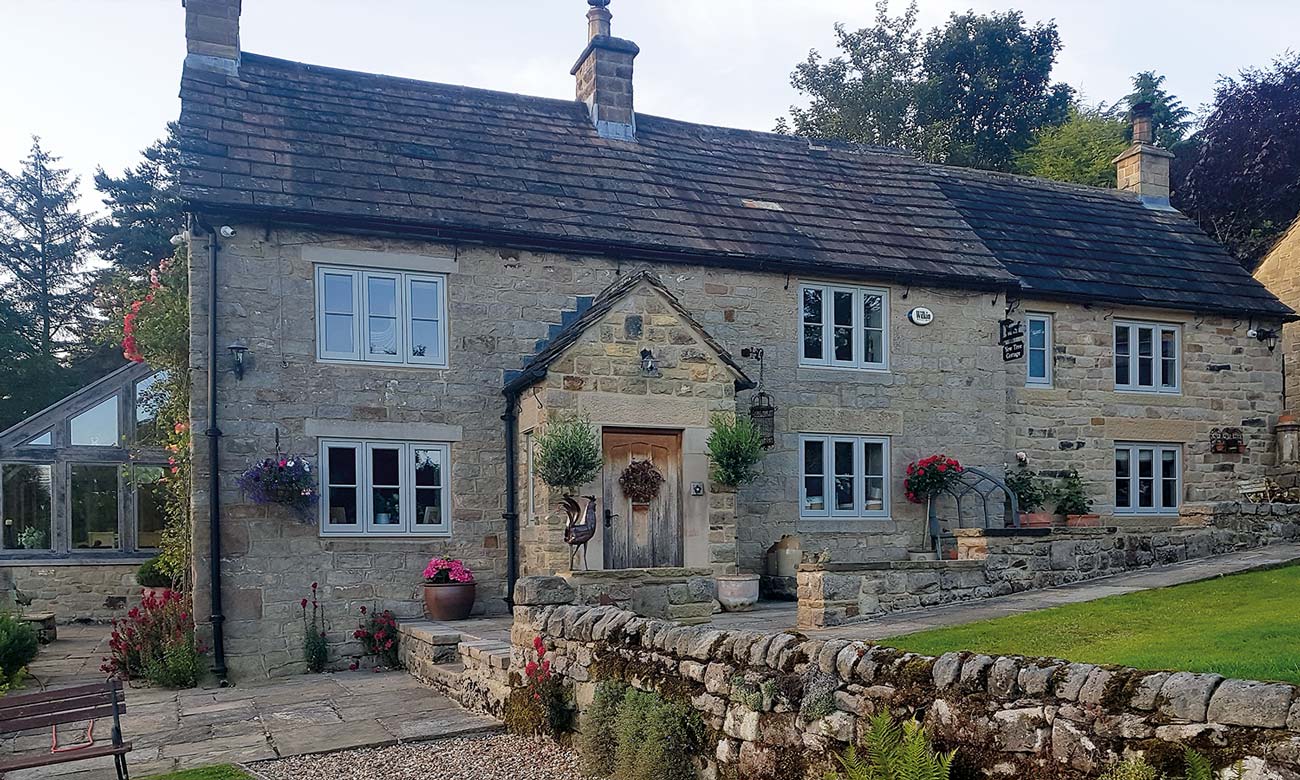 Can timber flush casement windows be used in conservation areas?
Yes, they can. One of the main reasons why flush casement windows are popular is because they can be used for heritage buildings for conservation purposes. Replacing timber windows and doors in conservation areas sometimes comes with restrictions and regulations. Some listed buildings require any additional windows or renovated windows to match the style of the period property. In most cases, this will mean the windows should be made from timber, as well as featuring a flush design so there are no alterations or changes aesthetically to the exterior building. Bereco has years of experience designing conservation approved timber windows, and we can help you with your conservation project and support with planning approval to ensure that any special requirements are fulfilled. Book a design consultation today to start your journey.
Are timber flush casement windows weatherproof?
Modern flush casement windows not only create an aesthetically pleasing feature for your home but also possess weather-proof qualities that would be expected by the modern homeowner. Modern design and new technologies mean that today's timber flush casement windows feature strong seals to prevent exterior moisture or draughts from entering the property.
At Bereco, our timber flush casement windows feature double weather seals for excellent weather performance while keeping out draughts. Both flush casement and lipped casement windows come with the option to adjust and increase compression on the weather seals.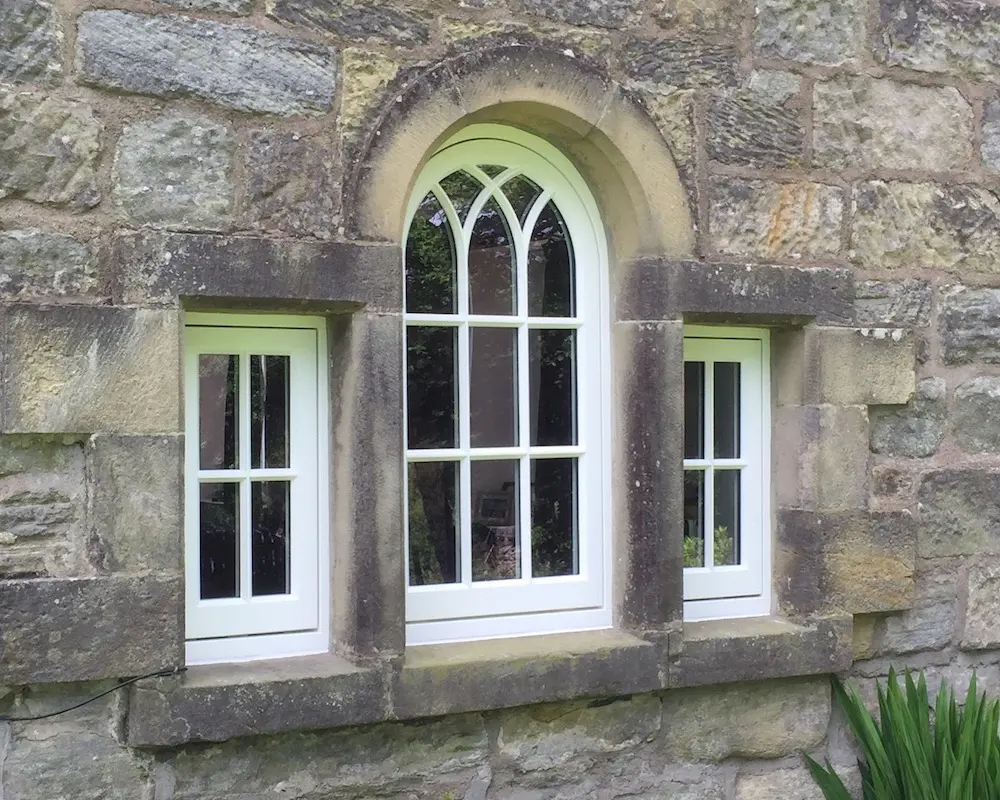 Why choose flush casement windows?
Flush casement windows are a popular choice for homeowners looking for a traditional style window that compliments an existing property, with a subtle, modern aesthetic design with clean lines. With no visible lip when you look at the window from the outside, flush casement windows are stylish and clean, while echoing the styles of traditional, older window design. They also feature slim window frames and casements; slimmer than that of the lipped or stormproof casement windows therefore more glass is used in each casement boosting the natural light entering your home, great for making a dull space light and bright.
Timber Lipped casement windows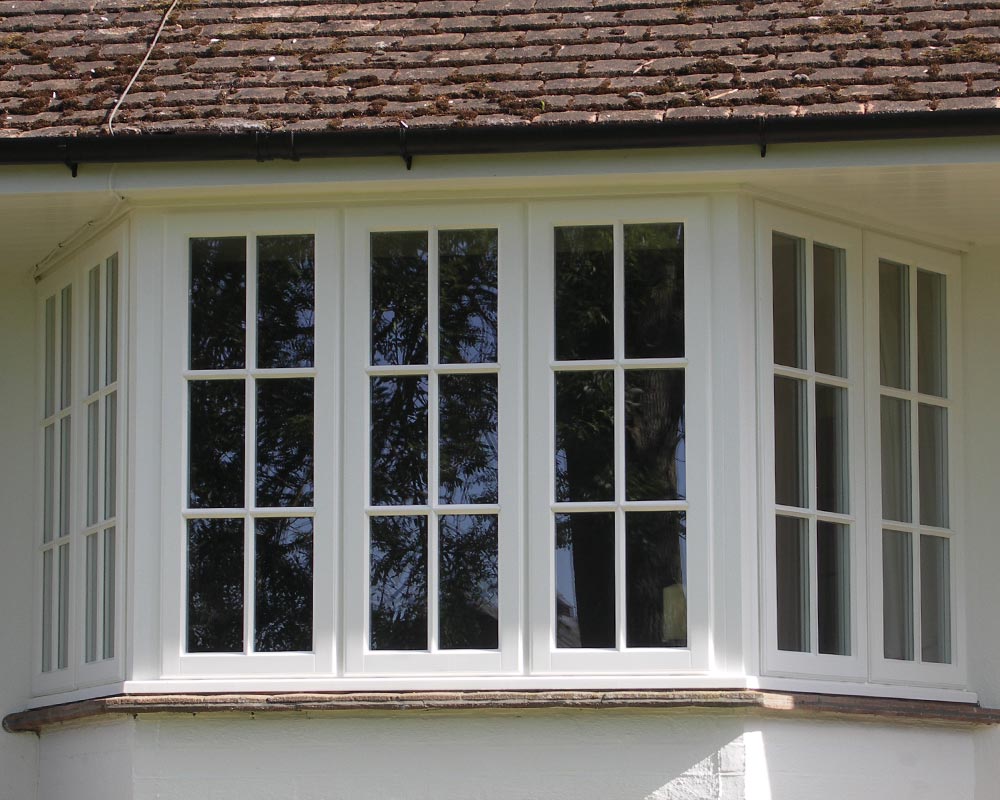 What are timber lipped casement windows?
Timber lipped casement windows are a casement window design where the casement stands proud of the window frame, which creates more of a feature of your casement window.
Are timber casement windows more expensive than sash sliding windows?
Sliding sash windows open using a sliding mechanism, and slide upwards and downwards traditionally. Usually, timber casement windows are cheaper than timber sliding sash windows due to their simpler design. Both styles of timber windows offer energy efficiency and an aesthetically pleasing design, but depending on your personal preferences, one design may be better than the other.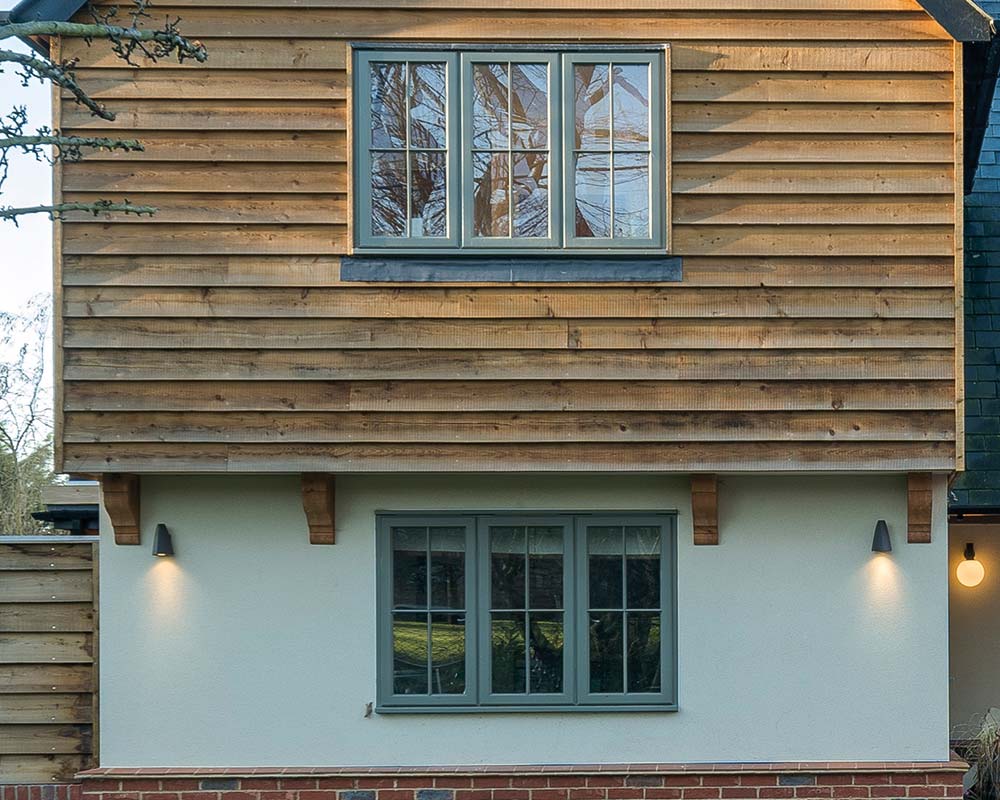 Features of lipped casement windows
The main difference and key feature of lipped casement windows compared to other casement window designs is the lipped casement. Your window casement will sit proud of your window frame, lipped casements are also known as 'stormproof', and they have been a popular choice with homeowners since they first appeared in the 1950s.
What are the main benefits of timber casement windows?
Timber is a naturally robust material, and timber windows will naturally be long-lasting, and durable for a lower lifetime cost. Depending on the supplier, you can expect up to a 60-year lifespan from your timber casement windows, making them a quality investment that will not need replacing for decades. Bereco timber windows and doors, when well cared for, have a lifespan of up to 60 years subject to routine maintenance, which is three times the equivalent of a uPVC frame.
Timber casement windows are a desirable feature on a property; they add a great amount of kerb appeal and a pleasant aesthetic to the home exterior and interior and they come in any colour. Buying timber casement windows will mean potential buyers will not need to spend their time or money replacing or renovating windows when they move in; research shows that new windows can add up to 10% to the value of your home when you come to sell.
Timber casement windows are one of the best window styles to choose if you need to improve the energy efficiency of your home. Timber casement windows are virtually draft-free, keep the cold at bay and the heating low in the winter. In the summer, timber casement windows don't allow overheating thanks to their cool low heat transfer glass (low-e glass). Fitting new timber casement windows in your 3 bedroom semi-detached home can save you the equivalent of 1522kW/h, or £212 on your electricity bills annually.
Timber windows and doors once installed require only minimal regular maintenance to ensure the timber lasts a lifetime. Be sure to find a timber window supplier who offers you a warranty as well as a high-quality finish for your timber to ensure its longevity and for peace of mind that your supplier will fix any issues you may have during its lifetime.
Weather-resistant & great insulators
Modern timber casement windows are designed and manufactured to withstand the unpredictable UK weather but some are better than others and you pay for what you get in terms of weather protection. Bereco timber casement windows have been tested to withstand driving rain at 55mph and winds of up to 136mph and they are thermally 40% better than the current regulations that govern replacement windows and doors.
Flush and Stormproof casement windows are naturally good for ventilation as they allow you to bring plenty of fresh air into your property, as the whole casement/s can be fully opened.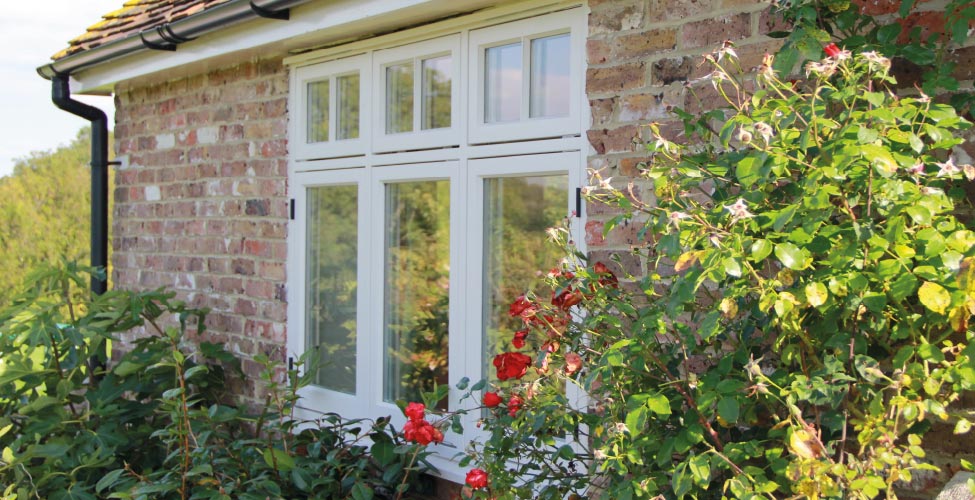 Softwood casement windows
Softwood casement windows are a popular choice for homeowners, offering an affordable option with naturally robust timber. Bereco softwood timber casement windows are made using FSC100% engineered defect free laminated redwood (Scots Pine), which prevents warping, and increases durability.
Hardwood casement windows
Hardwood as a raw material is stronger and more resistant to warping, however, both our softwood and hardwood are treated the same way to offer homeowners optimum performance from the timber, with the same warranties offered for each timber type. At Bereco we use Dark Red Meranti for our hardwood timber casement windows; the qualities of hardwood include an open grain structure meaning it gives more of a textured finish, particularly when stained, which may be preferred by some homeowners.
You can read more about where we source our timber here.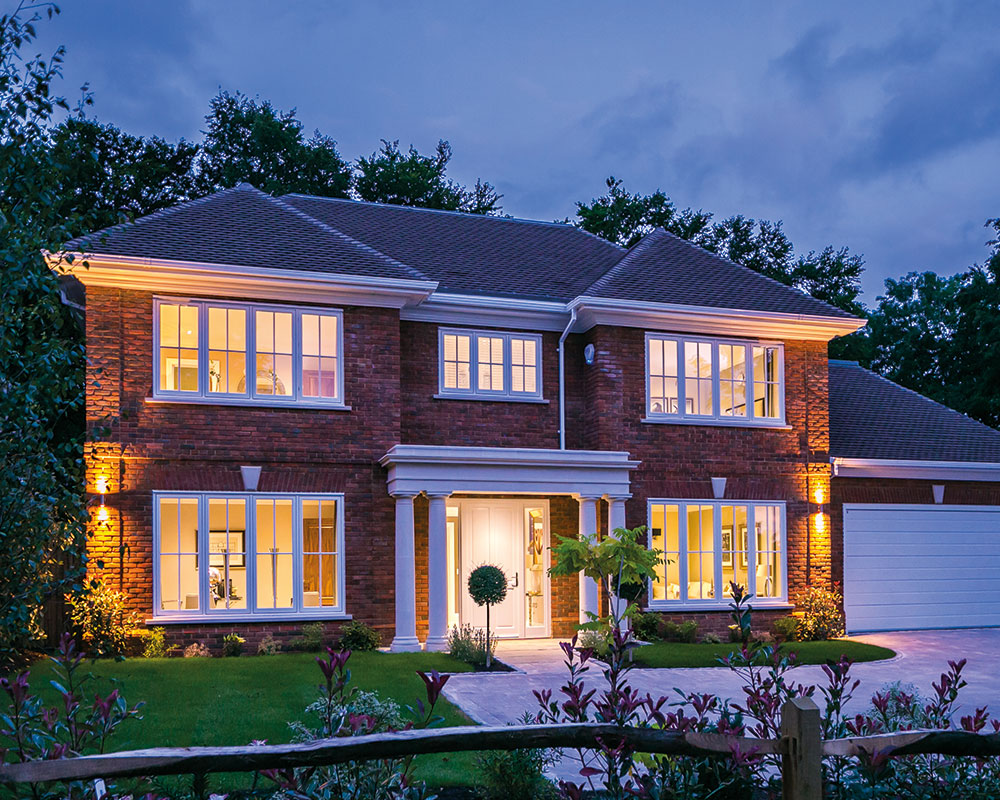 Do casement windows suit modern homes?
Casement windows are the most popular style of window in the UK for new build homes. They are a popular choice for modern renovations too, as time-honoured designs combine with technology to offer increased security, weather protection and energy efficiency. With the various styles and designs available today, high quality, long-lasting timber casement windows are a great investment and can instantly transform a property.
If you're thinking about buying timber casement windows, check out our style guide to explore different options.
Explore our timber casement windows, including flush casement windows and lipped casement windows on our website. If you'd like to learn more about our timber window range, contact us or request a design consultation.