Back to news
Front Door Feelings: What Are the Most Popular Front Door Colours of 2021, and What Do They Reveal About Your Home?
October 24, 2023 | Blog
A front door is more than a practical way of getting into your home. Behind every entrance door is your own haven and private corner of the world. Not only that, but it is an expression of your taste and a reflection of your style too, at least according to our interior experts! (Read on to find out more psychological colour analysis…).
With over 265,000 post tags for #frontdoordecor on Instagram alone, this new and growing trend for a standout home entrance is not going away anytime soon. But with so many colours out there, it can be hard to choose and commit to a shade that matches your home. In fact, a quarter of our customers at Bereco are opting for dual shade doors this year, where the inside colour is different to the exterior.
So we decided to help with some home inspiration by revealing and sharing the most popular trends and what might best suit you.
The most popular front door colours and what they say about you and your home
We've number-crunched and analysed all our customer sales data from the past year and can reveal the most popular front door colours in the UK right now. Not only this, but we've asked our team of interior design experts to reveal the psychological messages each shade gives out to visitors and what a colour can say about you and your home!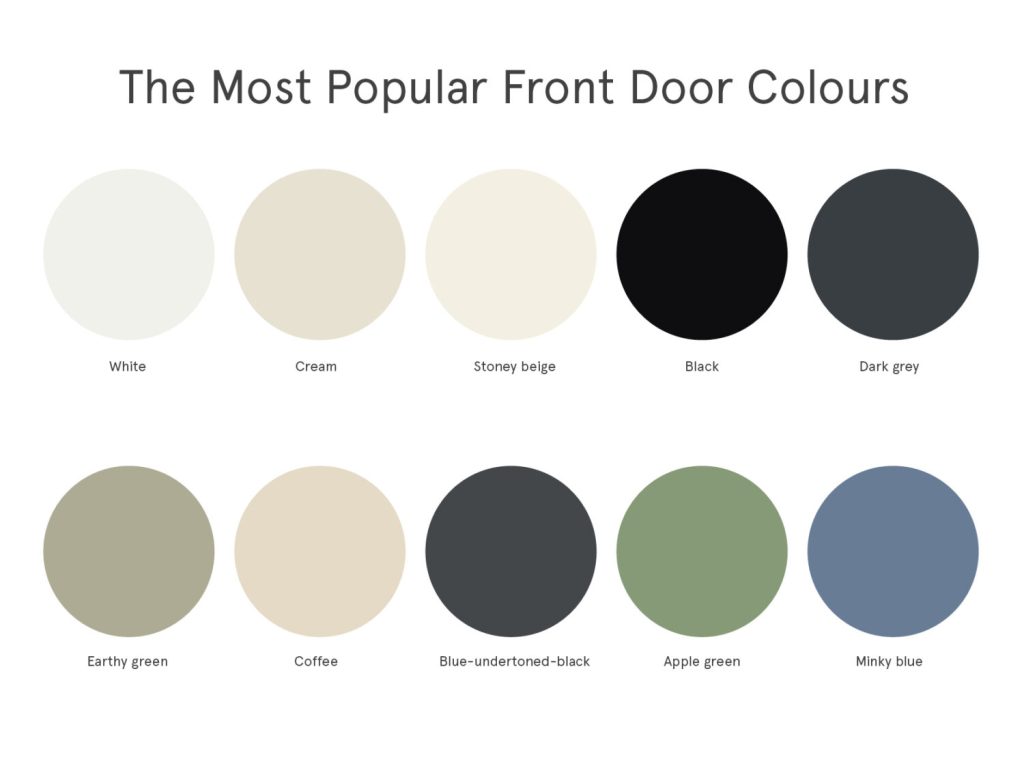 1. White
RAL 9016
"White is a colour of transparency and clarity, so what you see is what you get with the people behind this door. White shows all stains, mud marks and sticky fingerprints; the lot! Owners with a door this colour will not be afraid of hiding away – they are the kind of people who knew white would expose dirt and everyday life markings for all to see, yet they weren't afraid to commit – so are very likely to hold a friendly, open-door policy for their visitors."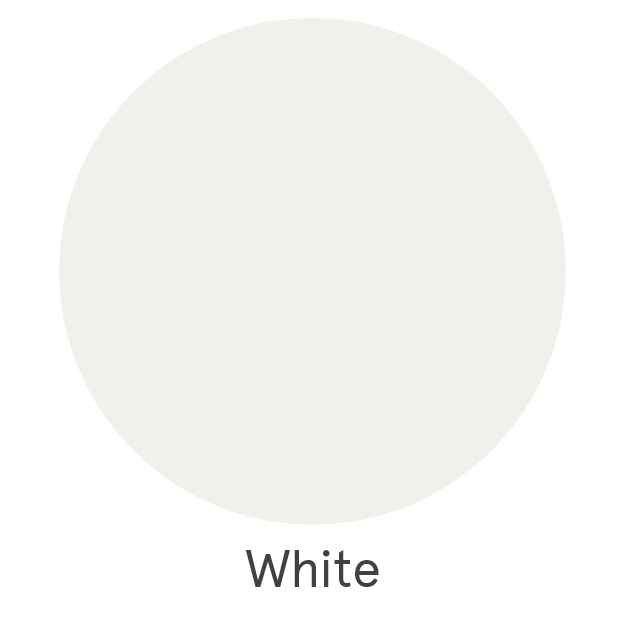 2. Cream
RAL 9001
"Cream is often a colour associated with peace, so as a front door colour is likely to leave visitors feeling calm and relaxed. This colour really complements a whole range of metal fittings, handles, or interior shades, so look out for quirky accessories and personality to give a little more insight into the house and owner specifically, as they aren't giving much away and are likely to be a little private."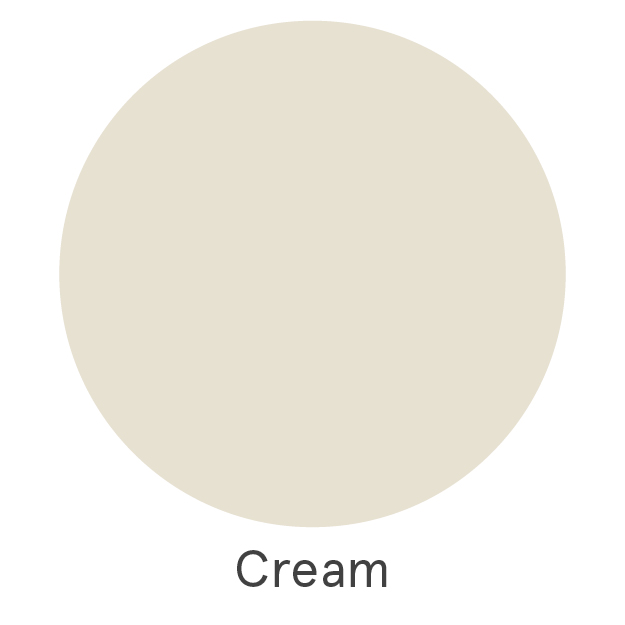 3. Stoney beige
Heritage Linen
"Reminiscent of European holiday destinations, this colour will be fitting to a sophisticated homeowner. Requiring more longevity and less maintenance than a white would require, those that opt for neutral, linen-like, clean-cut and stylish finishes, are likely to have a complementing neutral home interior for their regularly changing tastes and trends. Keeping a neutral door means all new colours, styles and patterns will match accordingly, allowing their design creativity to flow behind the scenes in their own private spaces and rooms."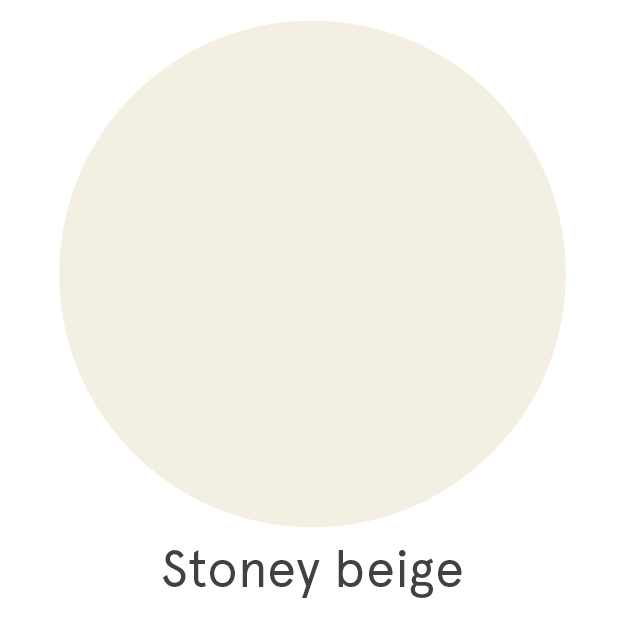 4. Black
RAL 9005
"A notoriously mysterious and dark colour for an entrance, often associated with regal or parliamentary buildings. A house door of this colour may feel intimidating and less inviting to some, but really the boldness of the dark and stark black colour usually represents a more unique personality and one that is not afraid to stand out. Expect bright funky colours and a cool, loud personality to match a homeowner with a door like this."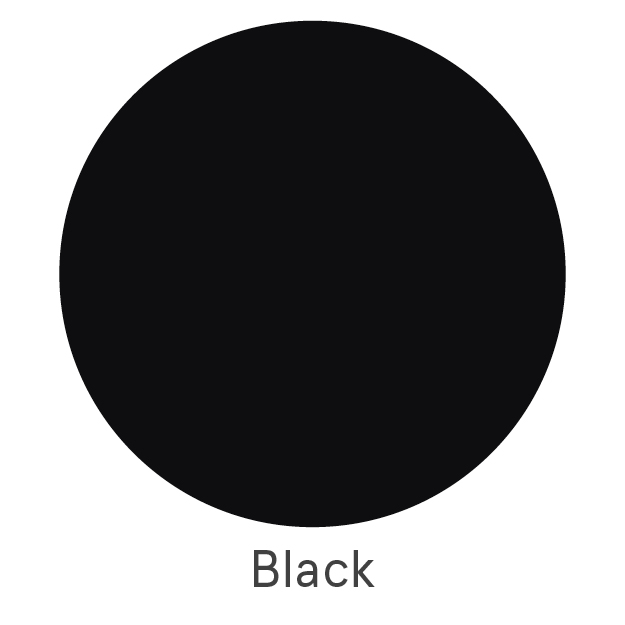 5. Dark grey
RAL 7016
"Grey was easily 'the' colour of 2020. With home influencers like Mrs Hinch kick-starting a grey trend and flooding home furnishing trends like never before, it's easy to see why this is reflected in popular front doors too. People who opt for this sleek colour are likely to be house-proud trend followers. A house with this colour front door is likely to host a whole range of modern interiors."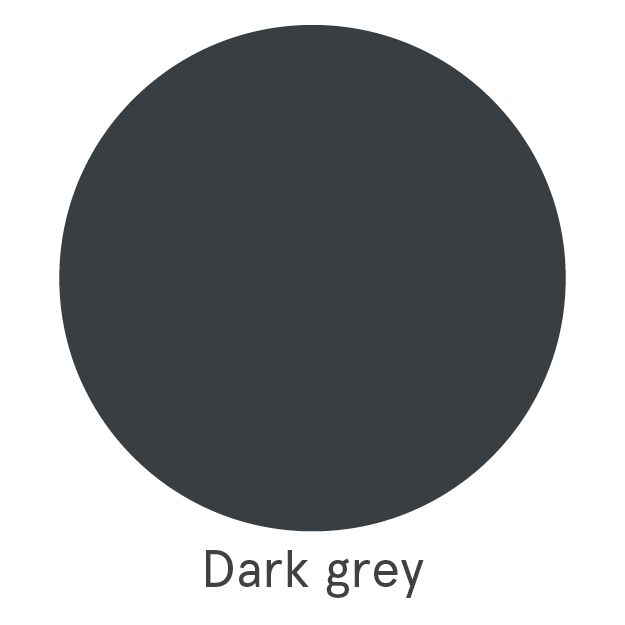 6. Earthy green
Heritage French Green
"The warmth of this earthy green is likely to reflect a genuine, warming and welcoming occupant. Green instils feelings of safety for those who look upon it, and visitors to a home with this colour door are likely to feel at ease and relaxed; as are their inhabitants who chose an inviting colour for their home."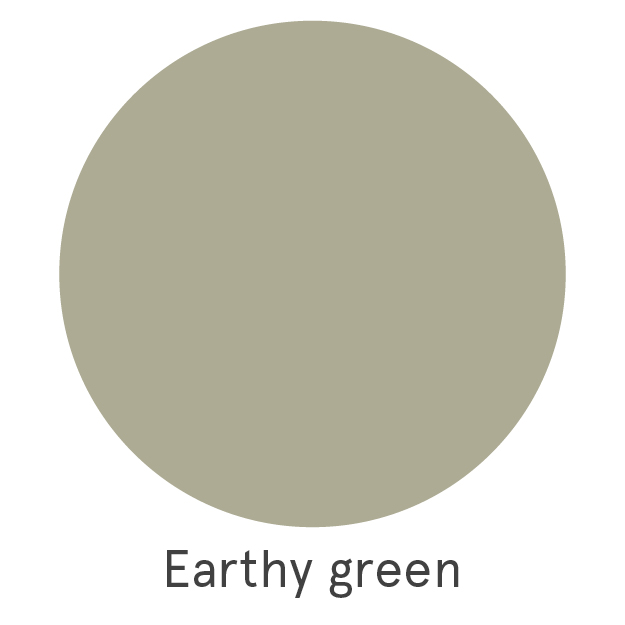 7. Coffee
Heritage Parlour
"The absolute simplicity of this popular door colour is likely to be complemented with warming shades of brown or stained timber. A strong colour choice for families usually as these warming tones usually represent reliability and trust. A safe house to dwell upon or visit!"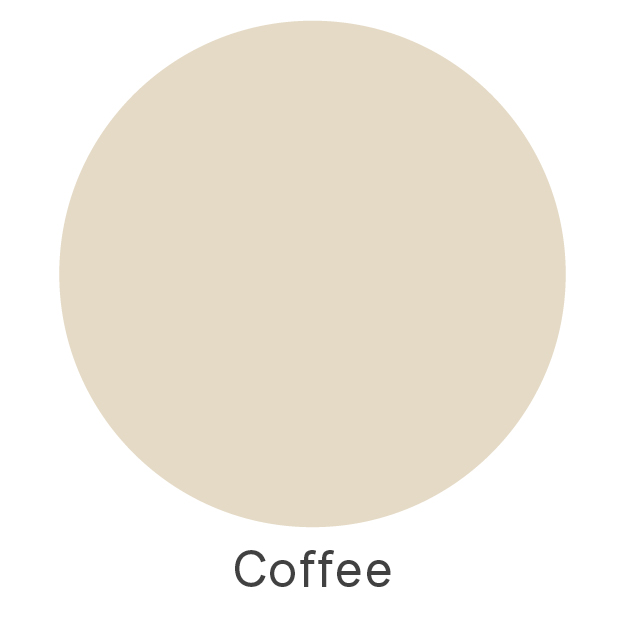 8. Blue-undertoned-black
Farrow & Ball Railings
"A very bold colour for a bold homeowner perhaps? This curious colour is often associated with navies around the world, conveying feelings of bravery and authority for its inhabitants. A dark, tranquil, deep sea-like colour of this nature is likely to be paired with contrasting shades, making for a funky entrance."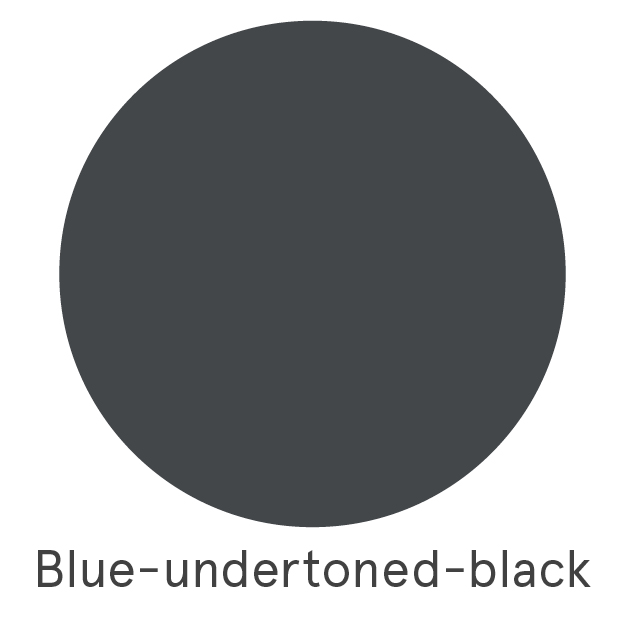 9. Apple green
RAL 6021
"One of the most standout colours of the top ten; choosing a stark shade of green like this means you most likely want your home to stand out on your street and in your neighbourhood. Complementing with darker greens and shrubbery, a door of this colour will suit and complement an avid gardener's home – if it's not already furnished with foliage accessories that is! And is likely to belong to a subtly proud and quietly confident homeowner."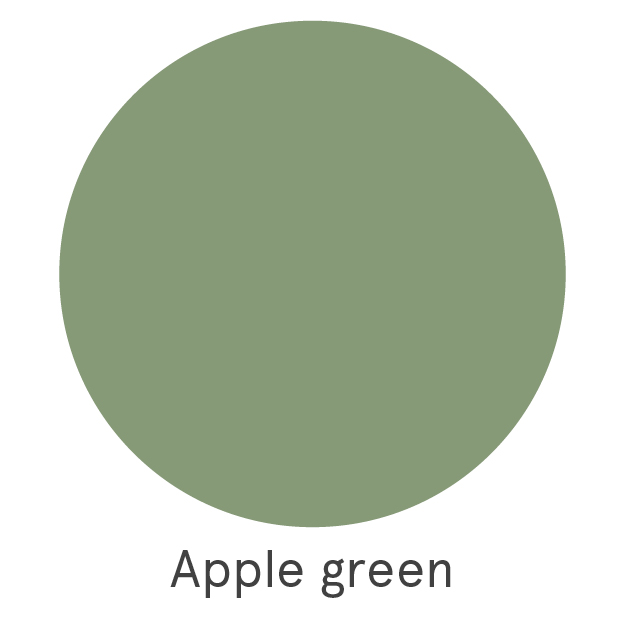 10. Minky blue
RAL 5014
"Another pastel tone – in keeping with the 2021 trend – but this time a little rarer! Blue normally represents open spaces and freedom and positivity. Think oceans, skies and scenery. So the occupants behind this door are likely to be liberal, free thinkers. This vibrant and exciting colour is likely to be reflected in the homeowners' personalities."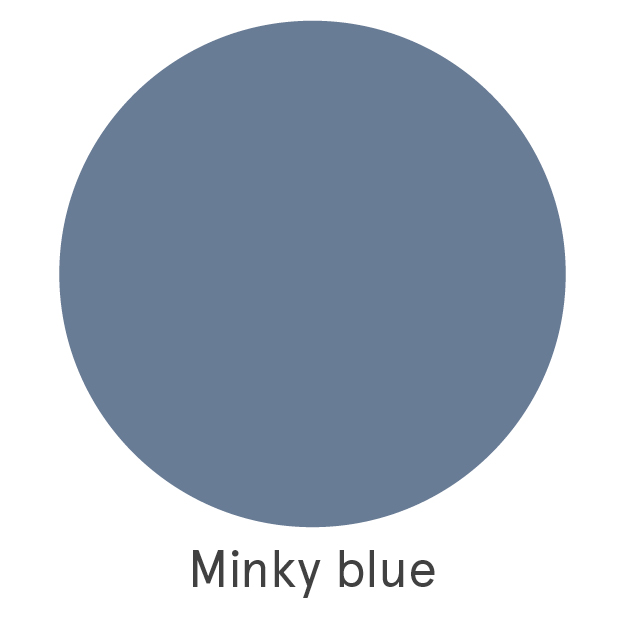 Advice from the experts for door colour selection and décor
The Bereco team gets asked for advice daily on window and door styles, frames and colours, so we've shared our three top tips too on how to create the perfect home entrance for all the front door feels…
#1 Don't forget to accessorise
Accessorising your front door allows for extra levels of creativity to be expressed which simply can't be created by the qualities of the door alone. Although you may have the perfect colour, material and style of door for your dream entrance, accessories are a brilliant way of telling the world your intentions of what your home is meant to feel like inside.
Some of the most popular accessories in 2021 for front doors include custom handles, numerals and letter plates. Simply adding these few extra touches will be sure to set your home apart from your neighbours, and attract plenty of interest (as well as complimentary comments!).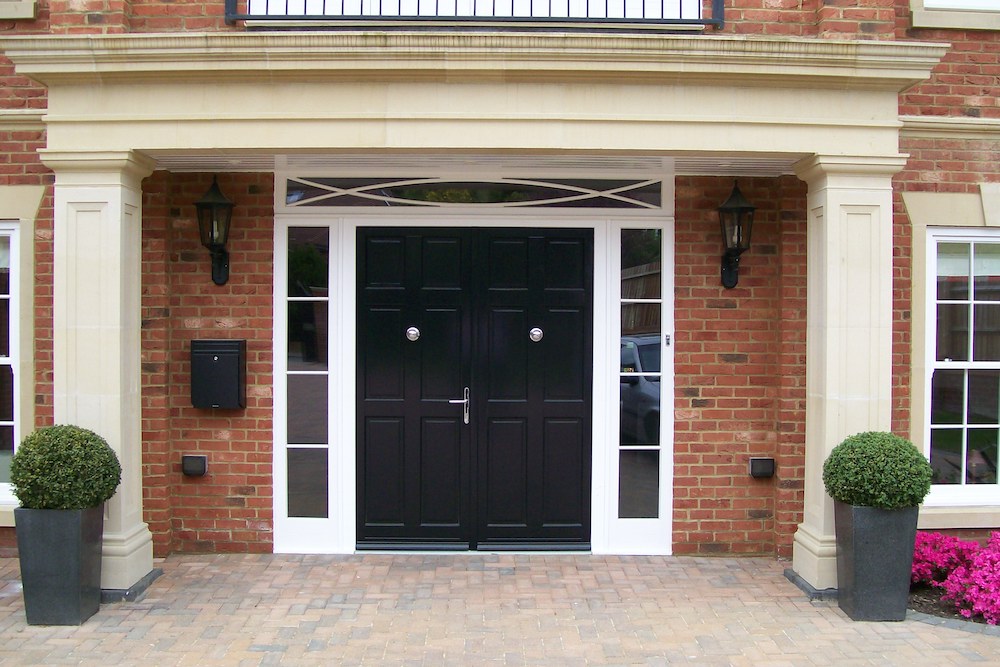 #2 Contrast your colours to your interior
Having the contrast between the exterior and interior of your front door is a fantastic way of drawing attention to your entrance hall; designing your entrance around this contrast can create specific moods depending on what you require for your home. If you are looking for a calm, soothing environment as soon as you enter your house, make sure to have nothing too bright or stunning. If you are after a vibrant, energetic scheme, then consider selecting a pair of brilliant colours that will push life into your entrance.
When it comes to the financial aspects of designing your interior, it is obvious that painting the inside of the door will be far cheaper than purchasing a whole new door; consider an environmentally conscious water-based paint finish to add a level of eco-friendliness.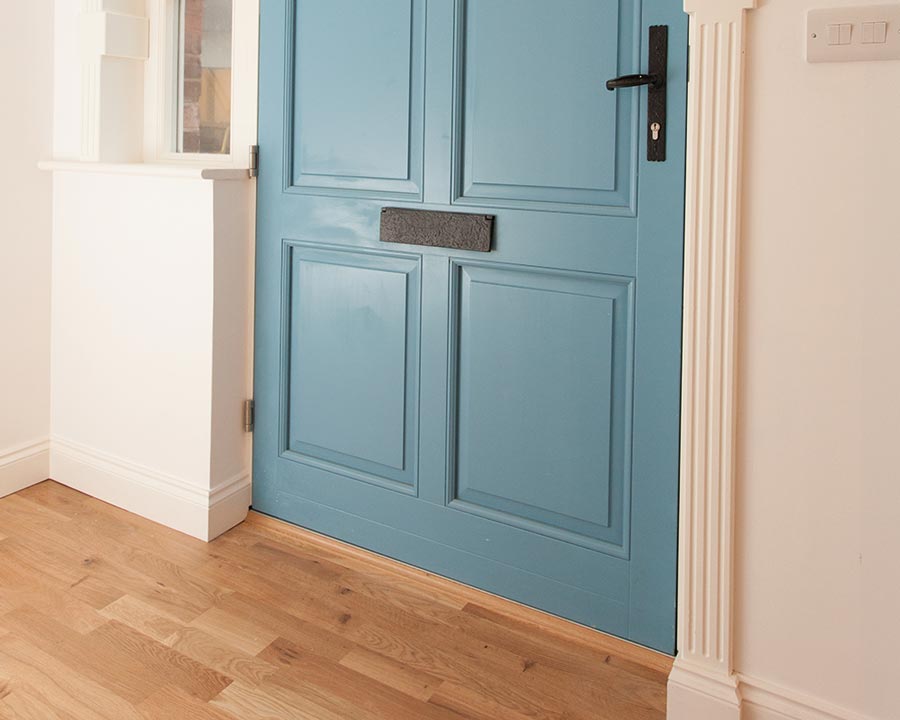 #3 Add some greenery
Choosing to incorporate houseplants, whether they be real or faux, can make a difference both to the feel of the entrance as well as the mental health of the homeowner; it's been proven that the sight of plants, or what the brain perceives to be as a plant, has relaxing and calming effects. This works for all properties, no matter the size; with larger houses with driveways, a popular design concept is to have a variety of planted flowers surrounding the entrance. For smaller flats, hanging plants in ceramic pots from installed hooks on the ceiling can add depth to the entrance.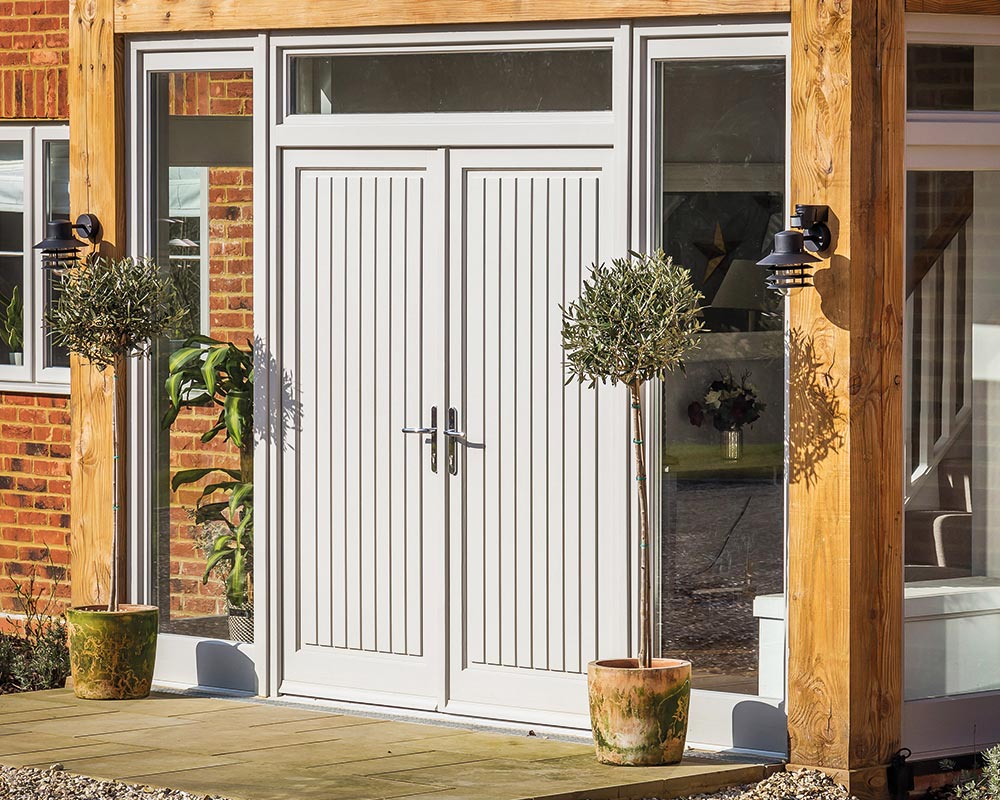 If this has inspired you to up your 'front door decor' game, do tag us on Instagram as we love a homely entrance and door shot: @berecowindows
For more information on entrance doors and for inspiration or options, visit: https://www.bereco.co.uk/timber-doors
Looking for a new front door to add the wow factor to your home? Take a look at our window and door replacement service and design the perfect entrance to your home with us!