Back to news
What is the difference between timber flush and timber lipped casement windows?
October 24, 2023 | Blog
When it comes to selecting a set of new windows for your home, there's a huge number of styles and colour options that you can choose from. While that's good news for some, it can be a little overwhelming to make sure you pick the most suitable ones for your property.
Ultimately, the type of windows you invest in can have a massive impact on the overall look and feel of your home.
Timber is a fantastic window material and just like uPVC and aluminium, timber windows come in a range of different colour options and styles. As UK suppliers of timber windows and doors for almost 20 years, we understand first-hand how important it is to homeowners to find windows that look great and also perform incredibly well.
With such a wide selection of different wooden windows available, this blog closely explores two of the most popular casement window designs – flush casement and lipped casement.
Read on to find out more about how the designs differ and their benefits, to help identify if one of these styles could be a perfect match for your home.
What is a timber flush casement window?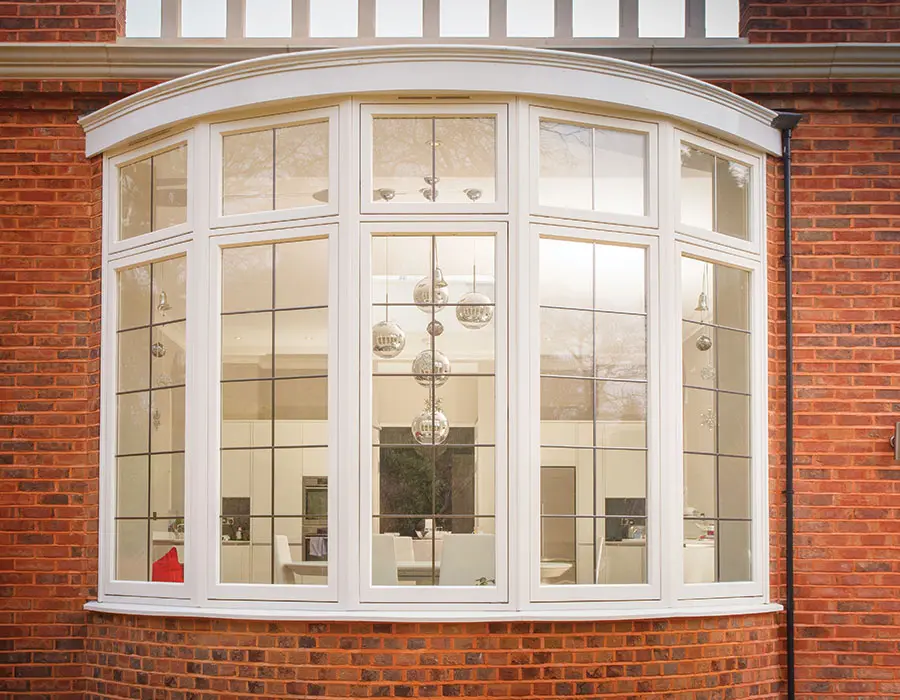 As explained above, timber flush casement windows are a specific style of the timber casement window. Like the name suggests, the casement sits completely level (or flush) within the window frame. This style is ideal for homeowners who are on the hunt for a traditional style as it perfectly complements an existing property with its subtle features and design.
More glass is used in the flush timber casement window which is another bonus for homeowners, as it means lots of natural light will flood their properties, helping to brighten each room.
What is a timber lipped casement window?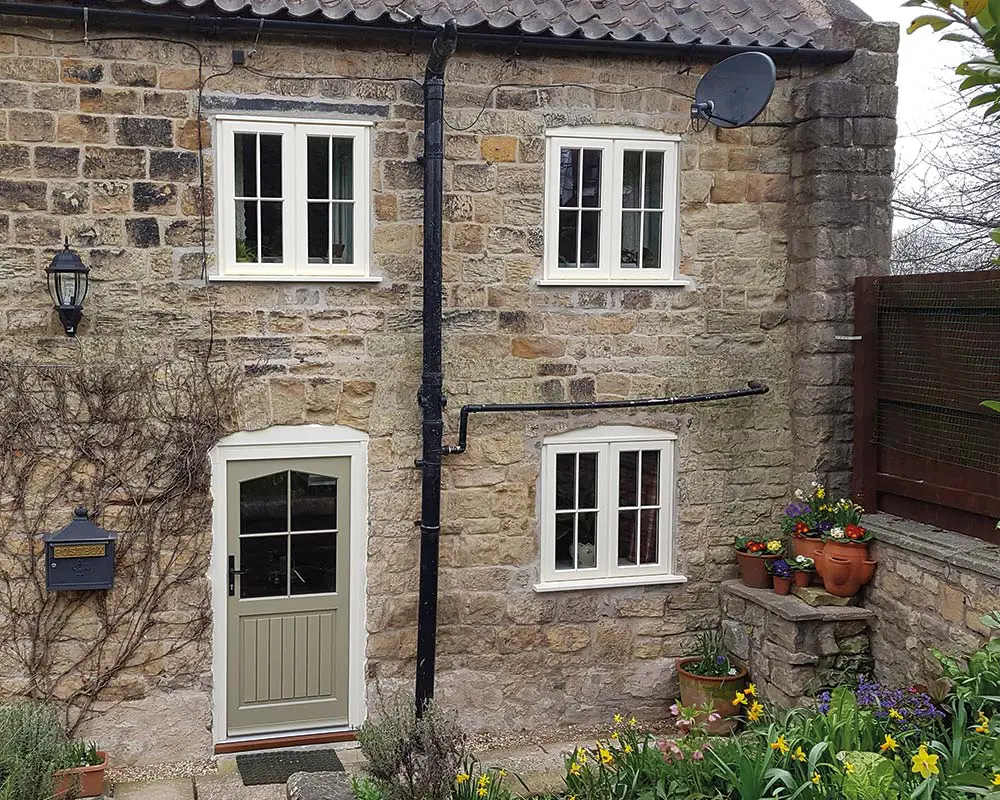 While both windows are part of the casement family, the main difference between flush casement and lipped casement is that lipped or stormproof casement windows include a casement that lips over the outside edge of the frame, creating more of a feature to your home.
All of our lipped casement windows are completely bespoke, which means they can be carefully crafted to suit the style of your home.
Whether you're looking for a specific colour that perfectly matches the inside and outside of your property, there's a full range of options available from Bereco. Our team can even help you to find a specific glazing option for the glass to provide you with additional privacy, without compromising on the overall look and feel of the finished window. To find out more information about the incredibly popular casement windows, check out our blog which explains everything you need to know.
Should I choose flush casement or lipped casement windows for my home?
The versatility of a casement window is what makes it such a popular choice among homeowners in the UK. Timber performs just as well as uPVC and aluminium windows and also benefits from being completely sustainable.
When it comes to knowing which one is best for your home, remember to consider the style and type of your property.
In recent years, flush casements have been trending among homeowners looking for the minimalist exterior look. They also fit incredibly well with the style of a period property.
Although flush casements have historically been slated for not performing as well against extreme weather, this isn't the case for Bereco flush casement windows. We have specially manufactured the design so that it works just as well as the lipped casement when tested for air permeability, air leakage, wind resistance and water tightness. This means homeowners in exposed locations can now install the flush casement design without the worry of any future issues.
Introduced to the UK in the 1950s, lipped casements are the more modern version of a casement window. So, for homeowners with a more contemporary or modern home, lipped casement windows are a great match. The charming design perfectly offsets the look and design of the property. Plus, with a full range of colour options and glazing bars, you can find windows that are truly unique to your home.
Selecting flush casement or lipped casement windows for your home
Whether you opt for flush casement or lipped casement windows, you'll benefit from a high-quality durable window which looks amazing and lasts a lifetime.
What's more, our full range of windows has been manufactured from quality timber that is 100% FSC certified, so they're not only sustainable, but also incredibly high performing – helping to reduce the overall energy efficiency of your home.
Our timber flush casement windows and lipped casement windows achieve exceptional U-values of 1.2 W/m²K, which means both types deliver outstanding thermal performance for your property. They also come with a 10-year warranty, offering complete peace of mind that our windows will add real value to your home and last for many years.
If you're still not sure which type of window you should have in your home, our team of experts have been working with homeowners for almost two decades, helping them to find the best window style and design.
One of the best ways to do this is through our free design consultations. The virtual consultation not only creates the opportunity for you to have a look through our full range of design options, but you can also see how the windows would look on your own home with our live window visualiser.
Book your design consultation today.
Alternatively, get in touch to speak with a member of our friendly team who can offer some more advice and guidance on which window design you should pick for your property.