Back to news
Complying with UK Building Regulations on Windows and Doors in Existing Homes (Updated for 2022)
October 24, 2023 | Blog
Access our full technical guide: Complying with the 2022 Window & Door Building Regulations
Log in to the Bereco Resource Centre
In our earlier blog we discussed the different ways of ensuring you comply with the building regulations in new homes, this second blog in the series looks at the building regulations that apply when replacing windows and doors in existing homes.
Many will be forgiven for thinking that if you are just replacing windows and doors in your own home, building regulations don't apply, but they do. Since April 2002, it has been necessary to prove that any new windows and doors are fit for use in the home, that they are safe for its occupants and that they improve the energy usage performance of an existing home in an effort to achieve national energy targets. In 2002 this meant that replacement windows and doors had to have a u value of no more than 2.0W/m²K. This was revised with the introduction of the new building regulations in 2010 where it was stated that windows should achieve a u value of no more than 1.6W/m2K and doors 1.8W/m²K. From 15th June 2022 in line with the government's target for the UK to be Net Carbon Zero by 2050 this has been reduced further for Upvc, aluminium and timber windows and doors alike to 1.4W/m²K. In the last 20 years we have seen u values come down by over 30% in an effort to improve the energy efficiency of our homes.
Let's start with an overview of the new 2022 building regulations that apply to replacement windows and doors.
Which Building Regulations impact Windows and Doors in existing homes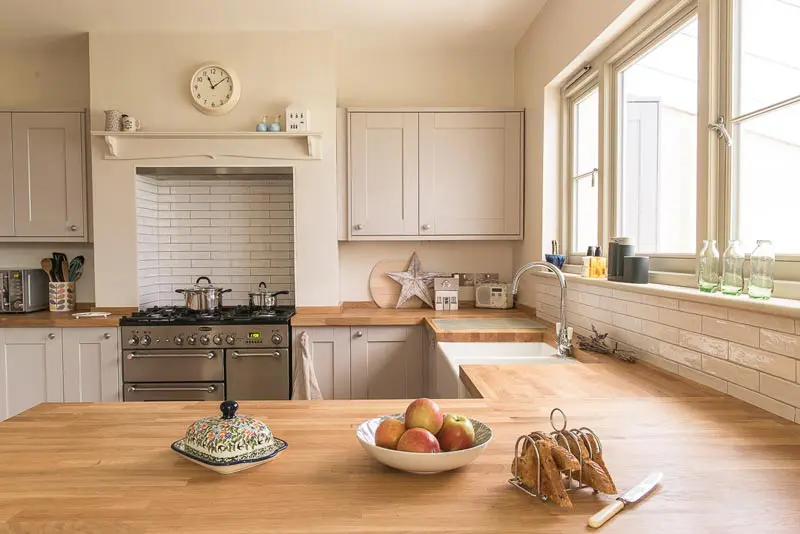 Approved Document L1B – Conservation of fuel & power in existing dwellings (updated in June 2022)
This Building regulation is primarily concerned with the energy efficiency of the home and driving down its reliance on fossil fuels for space heating. It stipulates the energy efficiency rating of key building materials including windows and doors that are used in the renovation of an existing home.
Approved Document K – Protection from falling collision and impact.
This building regulation added to apply to existing homes in 2013 is primarily concerned with safety of the homes occupants and ensuring that any windows and doors and their glazing can withstand impact to prevent anyone falling from height.
Approved Document B1 – Fire Safety
This building regulation, a feature since 2010 is concerned with the need for windows and doors to provide suitable escape routes out of the home in the event of a fire.
Approved Document F – Ventilation (new for June 2022)
New for 2022 to existing homes this building regulation is concerned with the circulation of fresh air in a home to prevent overheating, the build-up of toxins in the air and the reduction of damp and mould.
Complying with the revised 2022 building regulations on replacement windows and doors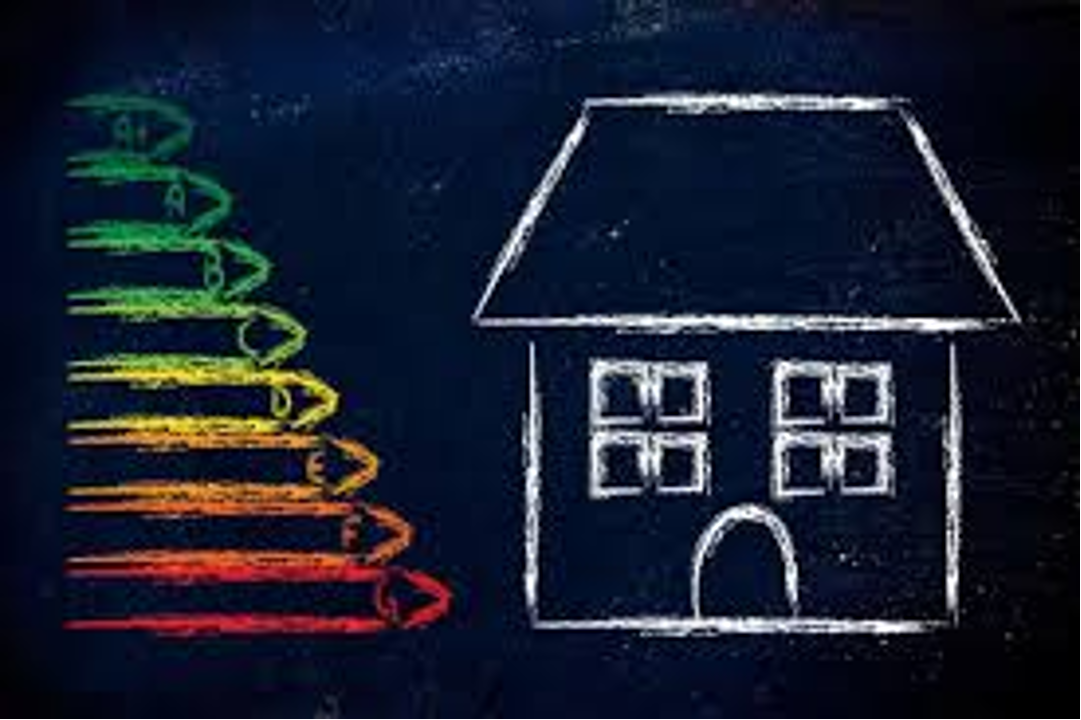 Part L1B – Energy Efficiency
Primarily there are 2 ways in which you can comply on replacement windows and doors with the new Part L1B of the new 2022 building regulations:
U-Values: For a window or door to be compliant it has to have a U-Value of 1.4W/m²K or better.
U values are an indicator of the thermal performance of a material. The lower the u value the better the thermal performance or insulation and thus prevention of heat loss.
Window Energy Ratings (WERs): For a window or door to be compliant it has to achieve an energy rating of "B" rating or better.
Window Energy Ratings (WERs) are the ratings ranging from A++ to F, the same that you find on all white goods that show you how energy efficient it is. Some window suppliers will use these energy ratings as a route to compliance with the building regulations.
Part F – Ventilation
A feature in the building regulations governing new build homes since 2010 and now introduced into existing homes for 2022 there are 2 ways in which a home improver can ensure they comply with ventilating their existing property:
Trickle vents in windows and doors: Trickle vents are the small plastic covers or inserts that sit on the face of the inside of a window usually at the top and push or pull open to allow clean, fresh air into a room. They are better for security for night time ventilation than leaving window open or on unsecure night latches and are very cost effective when compared to other means of providing ventilation.
Installing mechanical ventilation: Mechanical ventilation systems (MVS) or mechanical ventilation heat recovery systems (MVHR)are an innovative sustainable solution and the only real alternative to having trickle vents in a window or door. Often a large amount of space will be needed for installation and retro fitting these types of systems into an existing home can have its challenges.
Did you know? for the average 3-bedroom home an MVS will cost around £6,500 compared to the cost of adding trickle vents into new windows and doors at a cost of around just £500.
Proving compliance with the new 2022 building regulations in an existing home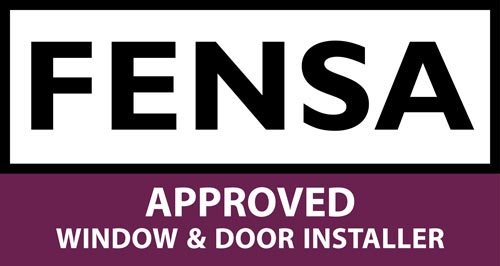 When selling your property, surveyors will ask for evidence that replacement windows and doors installed after April 2002, April 2010 and June 2022 complied with the Building Regulations at that time. There are two ways to prove that they did:
A dated certificate showing that the works have been carried out by an approved competent person. Such as those individuals or companies registered with competent person schemes such as FENSA, CERTASS and ASSURE.
A dated certificate from a Building Control Body (either local authority or private approved inspector) saying that the installation has approval under the Building Regulations.
DIY projects or installations carried out by non-registered firms need building control approval and ultimately this is your responsibility.
Be sure to ask whether your installer is part of a competent person's scheme. If not, either they, or you, will need to make an application to a building control body for approval of the works being undertaken and pay the fees for doing so.
The Replacement Window & Door Checklist
Only opt for new windows and doors that will achieve a U-value of 1.4w/m²k or WER Band B or better that are suitably draught sealed and air tight. Ask to see evidence from your supplier in the form of confirmed u values for each window and door you are ordering or the WER rating that applies to each of your windows and doors, as they can differ greatly from window to window and door to door.
Use a FENSA, or similar approved competent person for replacing your windows and doors. In doing so they will register the work with the local authority on your behalf upon its completion and you will receive a certificate in the post or via email soon after.
Choose a company that offer an insurance backed guarantee, a manufacturer's warranty on the products and a warranty on the installation too for that added peace of mind that if something does go wrong with your new windows and doors you can get them fixed without incurring additional costs.
Ask your installer about what to expect when having your windows and doors replaced. Check how they will be insulated and sealed between the frame and the brickwork to ensure that choosing new energy efficient windows and doors has not been in vain. Check for the use of cavity closures to prevent heat loss through the cavity wall, damp proof course being used under the frames to prevent any rising damp, insulating gap foam to seal any large gaps between the building and the window or door frames and finally that they are finished externally with a weatherproof long-life silicone.
Ensure that the surveyor who comes to measure up for your new windows and doors picks up glazing within critical locations to ensure it is replaced with appropriate safety glass that complies to the relevant British Standards.
Ensure that any existing measures for means of escape are maintained. Changes to the existing window pattern, style or direction of opening may affect means of escape so make sure to ask your surveyor if it complies if you are making big changes to window design.
Ensure trickle vents are included on your new windows and doors to ensure you comply with the new 2022 ventilation regulations. If not and the building inspector comes calling you could be asked to replace your brand-new windows.
How do i check my new windows and doors comply?
Our advice; leave it to the experts. Ask your new window and door supplier and installer to prove your new windows and doors and their ways of installing will comply with the new 2022 building regulations.
What Bereco do to ensure replacement windows and doors comply?
Our double-glazed timber windows & doors are up to 25% better than the new Part L 2022 building regulations, with U-values starting from 1.2 W/m²K. We also offer triple-glazed windows & doors that are up to 50% better, with U-values starting from 0.8W/m²K if you want your home to be even more energy efficient.
Our Sustainable Window & Door Replacement Service is FENSA certified and we offer added peace of mind with our insurance-backed guarantee from Installsure, our extensive 10-year product warranty and 6-year installation warranty.
We train all of our staff from our sales teams to our installation teams to ensure your new windows and doors will comply fully with the building regulations and to offer advice and guidance if we see a problem where they may not comply.
We let you see what your new windows and doors will look like, window by window and finally on your home before you order with our virtual design consultations
Our surveyor is also the head of the installation team so they will know your property before we start making your new windows and doors. Our surveyor will ensure we pick up the number of vents you need in your home to meet the new regulations, any glazing in critical locations and any windows and doors that need to offer a means of fire escape.
We annually test our windows and doors for performance and quality with certification declaring our u values, security levels, noise reduction, finish quality and sustainability so you can be assured that you are buying high-quality, high-performance windows and doors that will last a lifetime.
Book a design consultation and start your home renovation journey today – with the experts in timber windows and doors.