Back to news
How To Decorate Your Timber Windows at Christmas
October 24, 2023 | Blog
Looking at your specific window type, whether a sash window, a casement window or an entrance door, is a good way to enlist window decoration ideas for the holidays that make the most of your home's architectural style. So let's start with sash windows and discover Christmas decorating ideas if you own this style of window.

Sash window christmas decoration ideas
Common in period properties, you may have sash windows on a grand curved, angled or box bay window, or a standard window. Typically you'll want to dress a sash window sill or the top inside of the sash window just in case you need to allow for opening, but really there are no rules – sash windows look stunning with all sorts of decoration at Christmas.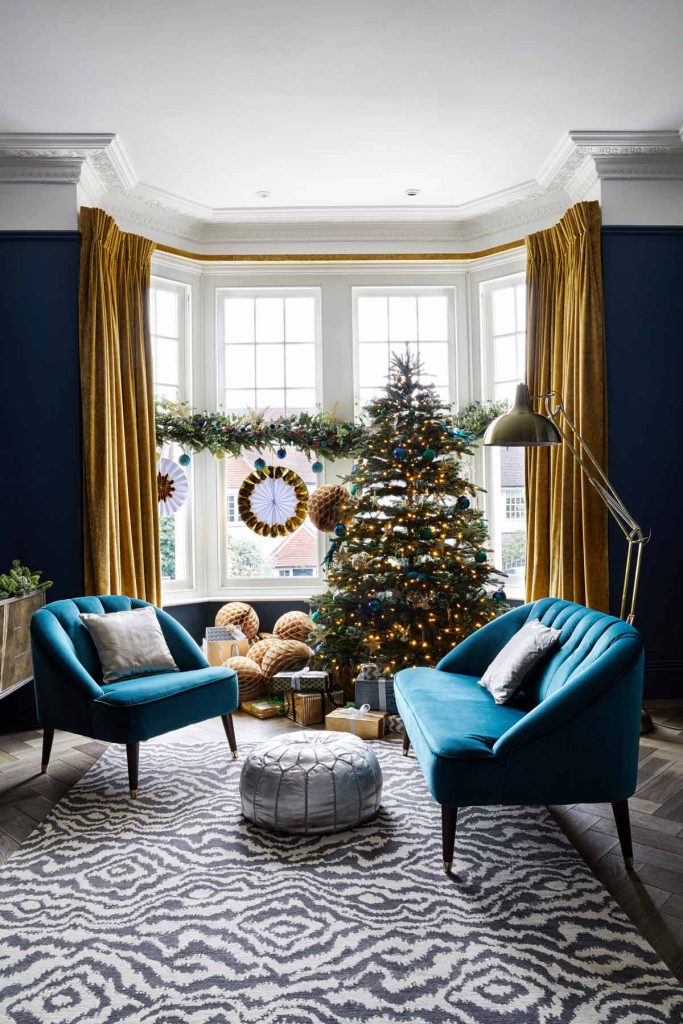 If your sash windows are in bay formation, stand your Christmas tree in view of the window. It will look magical inside and out.
For a classic and traditional look, hang luscious green wreaths, pin-wheel paper decorations and colourful baubles from your sash window handles, to bring colour to the interior and exterior of your living room.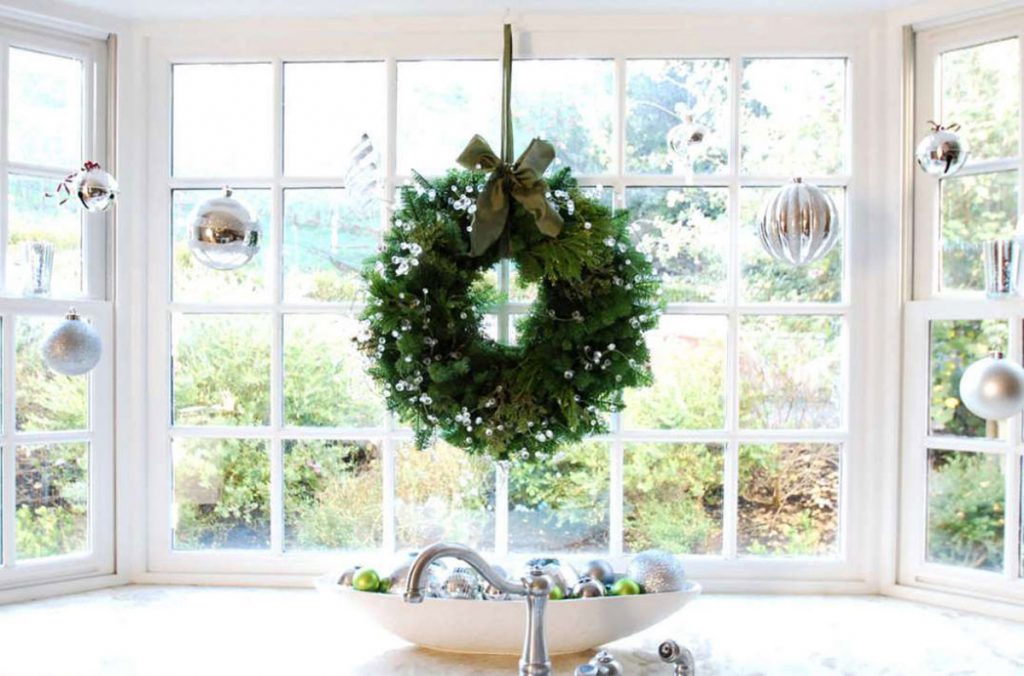 Stretch your art muscles and use stencilling and spray snow to paint your own Christmas scene onto the glass of your sash window. Lean large battery-powered stars against your sash for added sparkle. 

Or if you want a more understated look, line your sash window sill with LED candles so they twinkle all night long – the perfect look for a sash window in a dining room.
Casement window Christmas decoration ideas
Casement windows provide an excellent canvas for Christmas decorations, particularly if they have deep-set window sills. Opening outwards, you'll never have to worry about your seasonal decorations getting in the way of opening your windows with a casement style.
Hang simple baubles with ribbon along with your casement windows for simple, elegant decoration, and use window sills to show off your festive collectables from Christmasses past and present.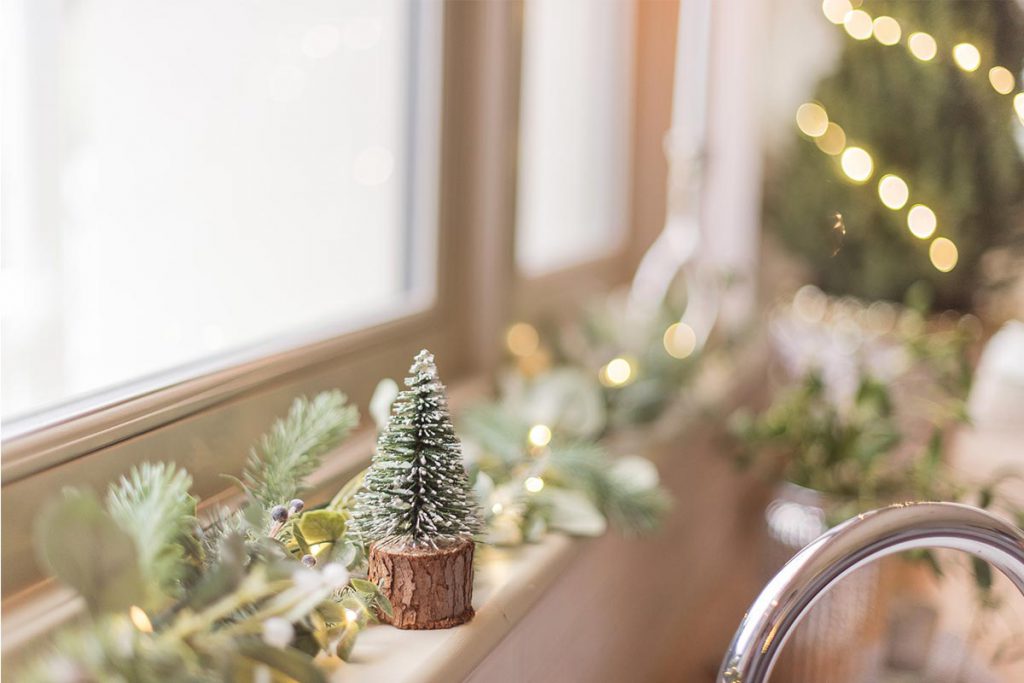 Bottlebrush Christmas trees bring festive cheer to a window sill and look great when positioned with foliage or faux garlands. Or decorate with fresh holly, mistletoe or branches you've collected from a winter walk.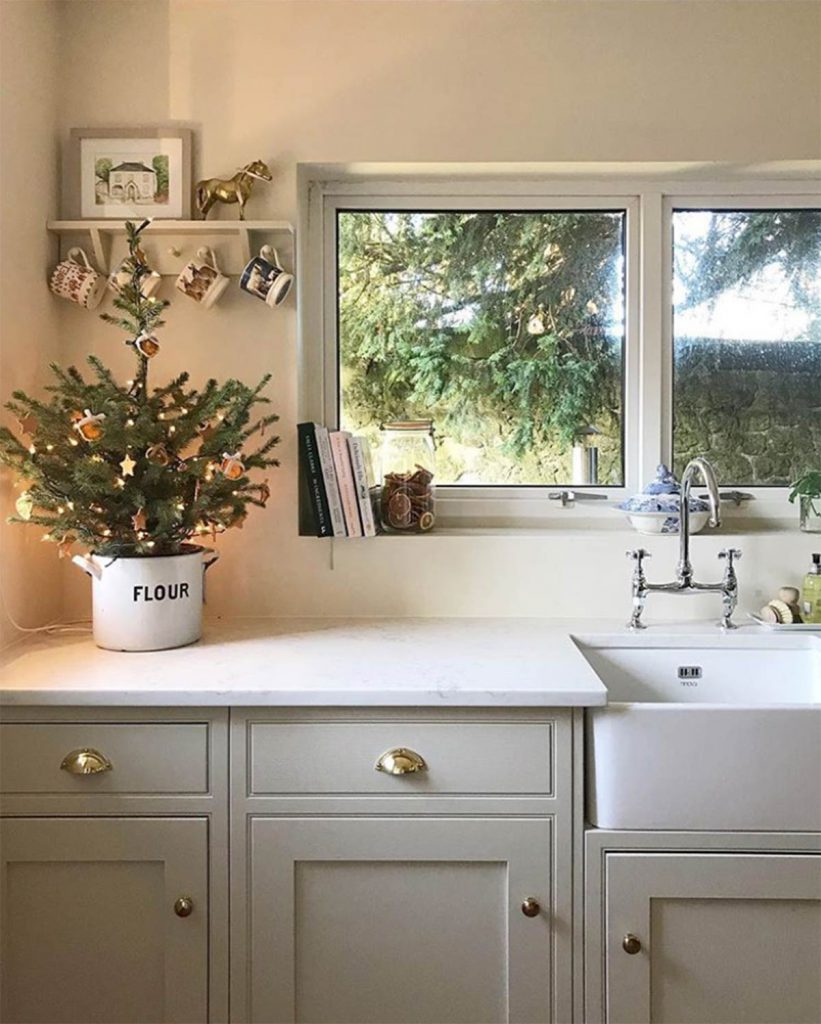 If your casement window is in a cottage kitchen, give it a festive feel with a mini worktop Christmas tree. Sometimes the areas around your kitchen window are just as important to decorate as the window itself.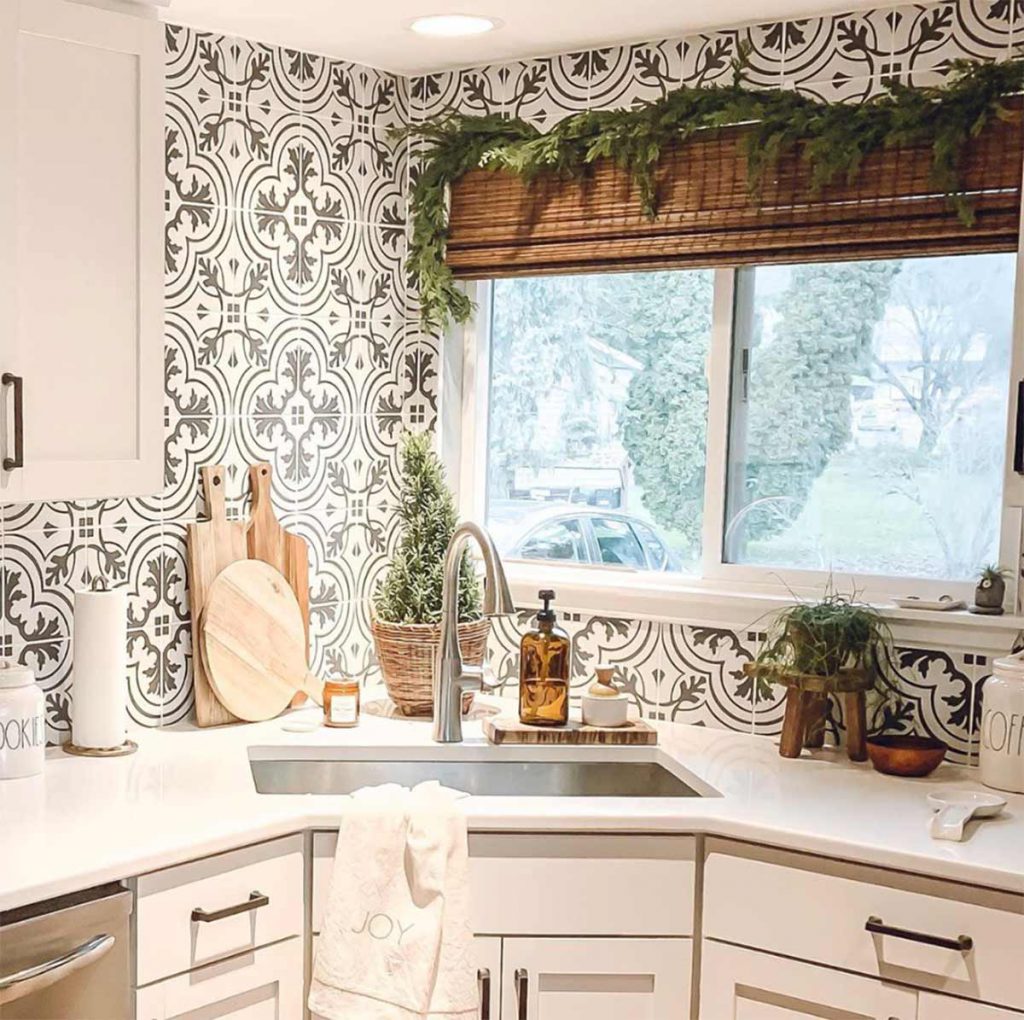 It's amazing what some fresh seasonal foliage can do to a cottage kitchen window too. Draped across a pelmet or hung above a blind, fresh fir branches bring that seasonal smell too.
Christmas decoration ideas for doors
Exterior doors can be dressed up for Christmas in the same way windows can – in fact, dressing an entryway is a wonderful way to offer guests festive cheer as soon as they step inside your home.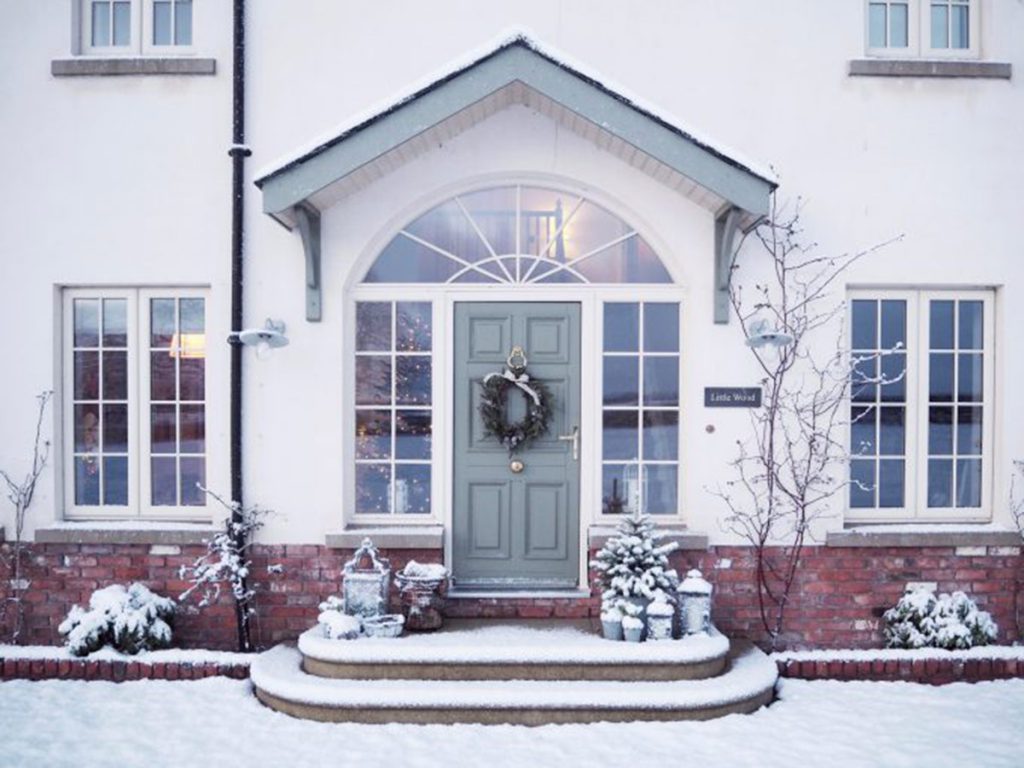 A classic wreath is the most common Christmas door decoration idea and really does look timeless. Ensuring your door has a knocker and all the right furniture will help you hang wreaths seasonally – not just for Christmas.
Of course, wreaths aren't just for front doors. Make a Christmas style statement on your backdoor too, hanging a matching wreath and setting wellies aside ready for winter walks.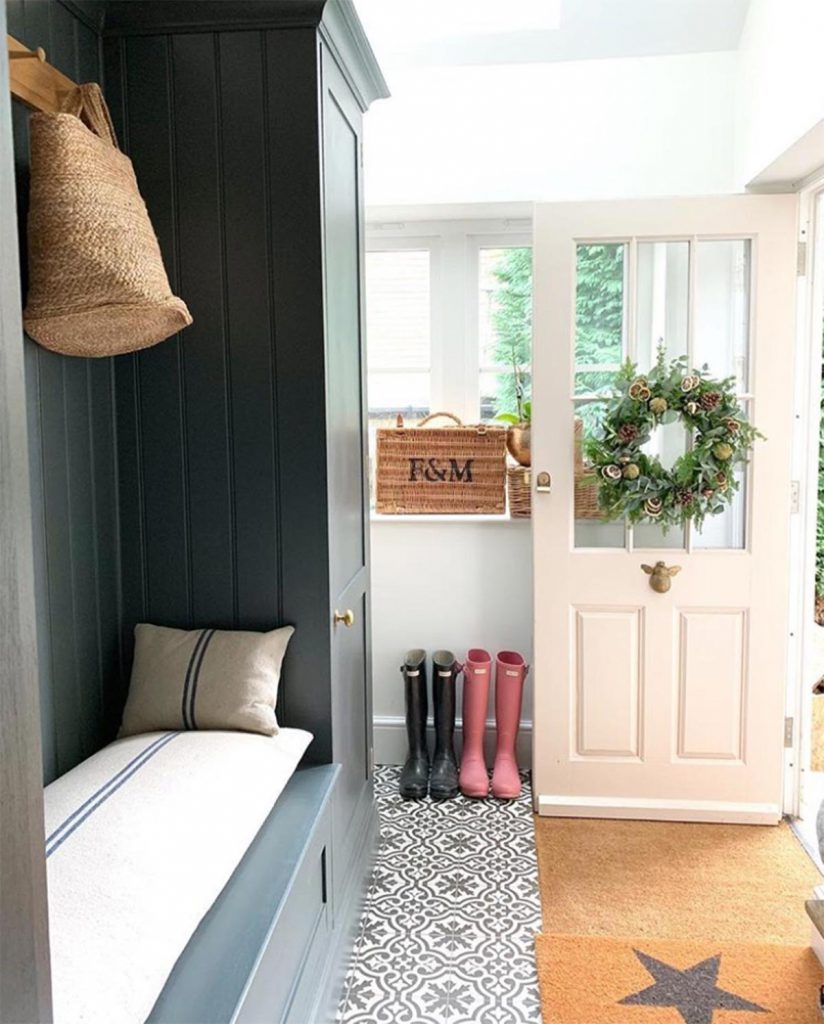 If you're looking for an alternative door decoration for Christmas and you have a sturdy hook in place, ice skates make such quirky decorations and will bring a smile to visitors' faces.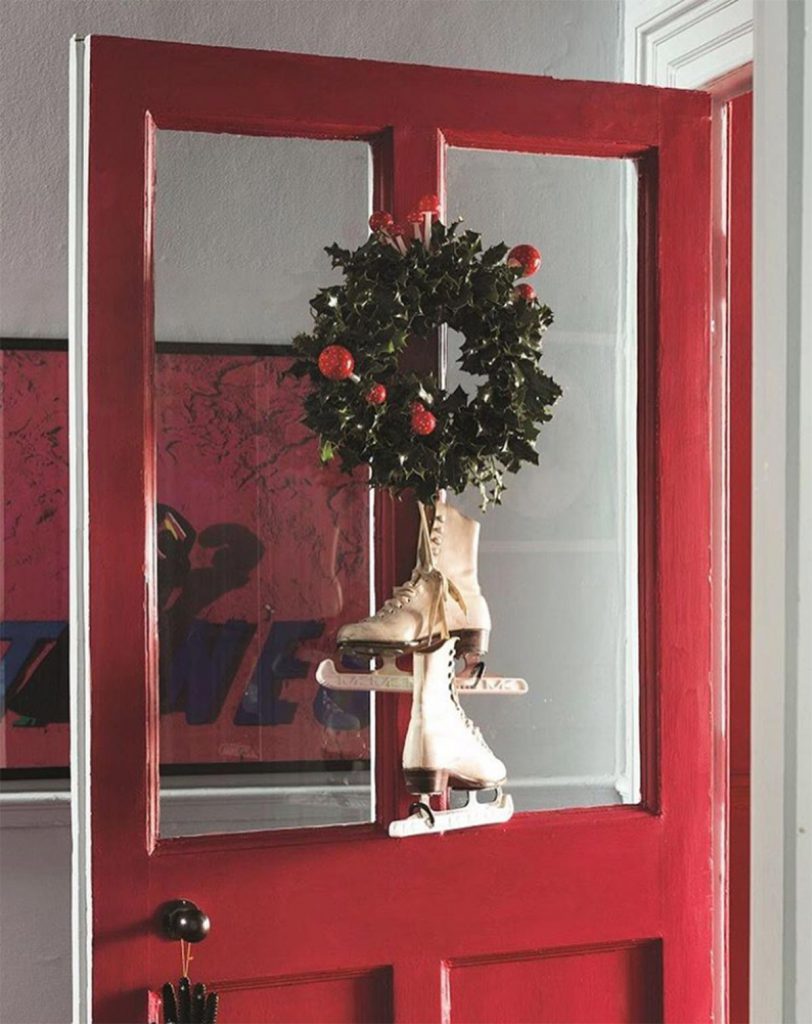 Fifi McGee's Christmas Window Decoration Ideas
Bereco enlisted my help – interior blogger and home renovator Fifi McGee, to share how I have decorated my Bereco windows for the festive season.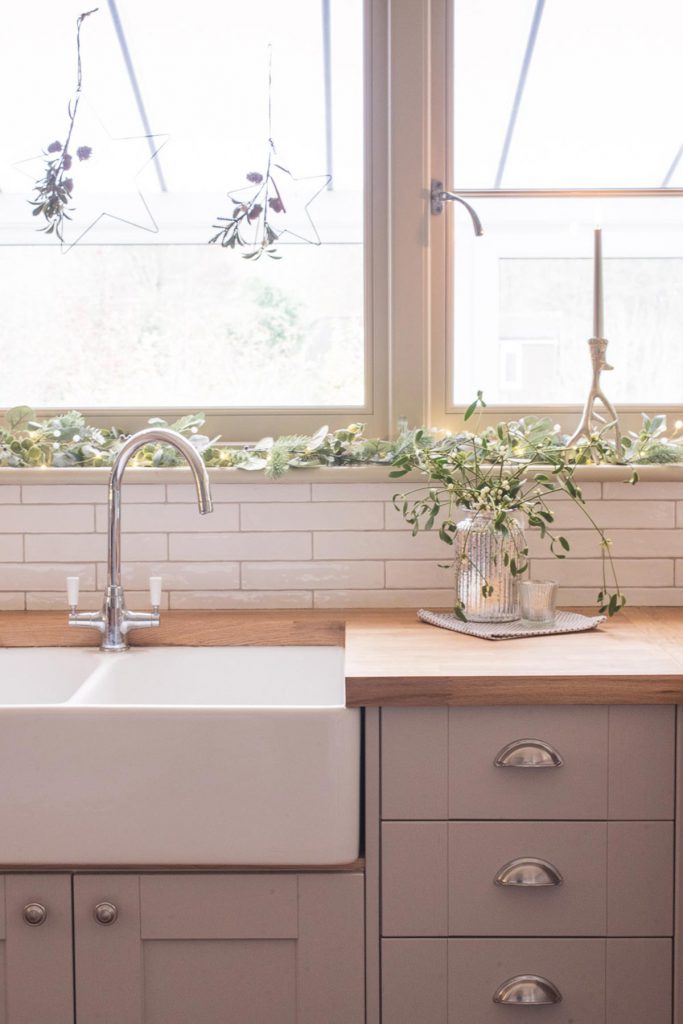 Let's take a closer look at the windows
I absolutely adore decorating my Bereco windows at Christmas. Our casement windows were painted by Bereco in Farrow & Ball's Bone before they were fitted for us, and I colour matched the frames to the window sills. I'm so pleased I opted for this subtle shade as opposed to standard white. When I decorate them with fresh or faux foliage, the green tones make the soft, gentle colour palette really sing. They were finished superbly by Bereco.
My Christmas window styling tips
If you have a deep enough window sill, lining it with a twinkling garland of fairy lights is a must.
I used deer antler candlesticks that would normally be used on the dining table to make a focal point of each side panel. They look so pretty and are in easy reach when I need them for table dressing – why hide them away? Do the same with your favourite festive candlesticks.
Stars are so simple yet beautiful. I stuck these onto the window itself – what I like about them is that they are thin so as to not deter light during the day.
Poinsettias are an underrated plant that I buy every year to bring a little bit of colour to the area around our sink. Similarly, I picked some fresh mistletoe on a winter walk recently, popped it in this silver vase, and it adds a little bit of festive cheer to look at when I'm doing the washing up!
So there you have it. Simple ways to ensure your windows are decorated with love this Christmas. Be sure to follow Bereco on Instagram @berecowindows for more Christmas inspiration throughout the month of December.
About Fifi
Fifi McGee is an interior blogger and serial home renovator, on a mission to help people build happy lives and homes. She and her fiancé Neil share stories, tools, tips and resources that support first time UK renovators. Find out more on their blog www.fifimcgee.co.uk. Together they co-write The Happy Home Club – a biweekly home decor newsletter to empower subscribers to live and decorate their best lives.