Back to news
Soundproofing our Homes: V1: What is 'Building Acoustics'?
October 24, 2023 | Blog
Building acoustics is the science of engineering of achieving a good sound within a building. It can also be considered a discipline of great importance for achieving a sustainable development.
When we think of acoustics we tend to think of the art of controlling the sound from within the building. Our thoughts turn to a finely tuned auditorium, a theatre designed to achieve good speech intelligibility or a recording studio designed to enhance the quality of music in a recording studio. The focus here is to control the characteristics of the internal sound within the spaces themselves and to ensure they are delivered in the way intended. What we tend to overlook is that there is a second factor which to control the effects of external noise often referred to as noise pollution.
When addressing building acoustics it is important that we consider both sound and noise.
What is Sound and what is Noise?
Sound is a form of energy that is transmitted by pressure variations which the human ear can detect. When one plays a guitar, the vibrating chords set air particles into vibration and generate pressure waves in the air.
Noise, on the other hand, is an unwanted sound and one that causes disturbance. Noise is defined as an irregular, fluctuating wave pattern that is loud or unpleasant and causes discomfort or irritation. Sound is an important and valuable part of everyday life. But when sound becomes noise, it can have a negative effect on our general quality of life and health and wellbeing.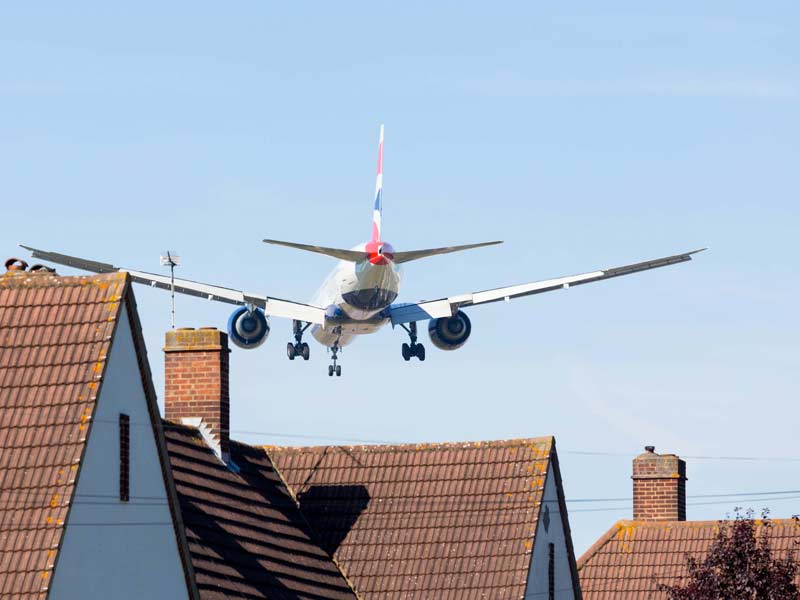 How, then do we address both sound and noise within a building?
Controlling Internal Sound
This is achieved by analysing the various architectural features of the space from the size and shape of the room to the material of the walls and surrounding fabrics. A hard surface will reflect the sound while a soft surface will absorb it. The only places you will usually find soft materials in a theatre is on the seating. Rough surfaces can also be used to disperse sound in all directions – this might be used in concert halls to get rid of echoes that would distract from performances.
Regarding controlling internal sound in a building, Sir Adrian Boult once said, "The ideal hall is obviously that into which you make a not very pleasant sound and the audience receives something that is quite beautiful." This is important when considering buildings such as theatres and recording studies but where our homes are concerned the most important element is to address the effects of external noise
Controlling External Noise
What we often overlook is that there is another factor in building acoustics which is to control the effects of noise disturbance from outside. In our homes, this is the most important consideration as noise disturbance can have negative effects on our health, wellbeing and general quality of life. The Noise Policy Statement for England (NPSE) defines noise pollution as:
Environmental noise which includes noise from transportation sources such as airports, railways and road noise.
Neighbour noise– which includes noise from inside and outside buildings. This type of noise can also be classed as 'anti-social noise.'
Neighbourhood noise– which includes noise arising from industrial and entertainment premises, trade and businesses, construction sites and noise in the street.
Noise is a prevalent issue in modern life with the World Health Organisation identifying this as ranking second amongst all environmental threats to public health. Noise is difficult to avoid as fundamentally we rely on machinery and technology in our modern society, most of which are very noisy. The most effective solution to noise would be to control this at the source and minimise this by making quieter transport engines etc but this is a very difficult process and despite being many policies in place to tackle this we have a long way to go until all machines and tools are so quiet that they are no longer classed as noise pollution.
A Strategy for Noise
The City of London is attempting to tackle this issue with a Noise Strategy 2016 – 2026 which sets the directive for noise policy in the square mile and sets out the actions the city will take to maintain and improve the city's soundscape.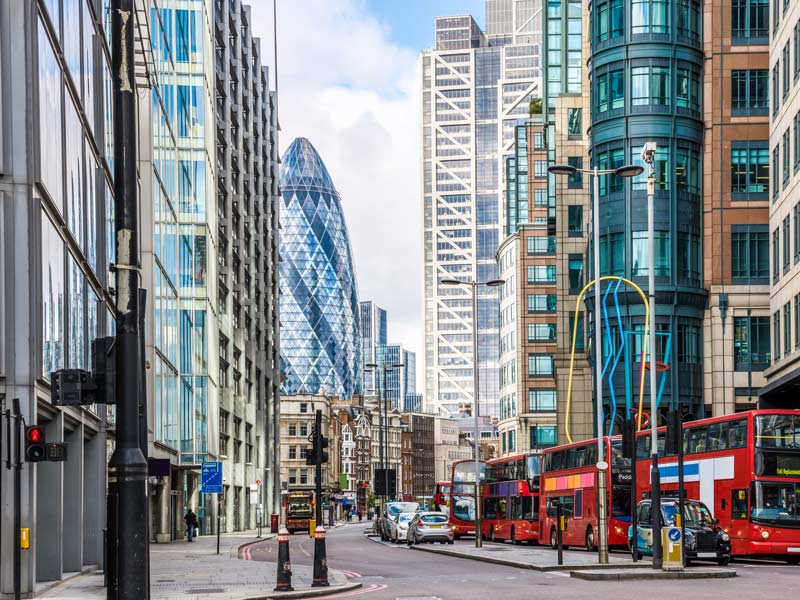 Chairman Wendy Mead notes "Noise is part of the everyday experience for residents, workers and visitors to the City of London…The noise resulting from the vibrancy of the City for many is iconic, invigorating and an essential element or 'buzz' of the City 'soundscape'. However for others City noise can detract from enjoyment, be an annoyance, or detrimental to health and well- being….Sustainable reduction of noise is complex, and requires a long-term strategic approach entailing action from a wide range of City Corporation departments, businesses and other organizations."
Despite being strategies in place, we cannot rely on this to protect ourselves and we must take matters into our hands. First and foremost, we must look to our home environment.
Soundproofing our Homes.
Most people are typically exposed to several noise sources. In contrast to many other environmental problems, noise pollution is still growing. Luckily, there are solutions available to soundproof our homes and therefore protect our health and wellbeing. To understand this, we must first explore how noise enters a building.
Noise will enter a building through the weakest point and the acoustic performance of the whole building will be affected considerably by the weakest part of the building fabric. Take a typical Victorian terrace in an urban area. The main fabric of the building itself (i.e.the walls) will be around 50–60dB. The windows, typically single glazed sliding sash windows (which are notoriously draughty), will measure at around 10-15dB. The windows will most likely take up around 70% of the fabric meaning that they are key to the acoustic performance of the home.
Simon Beer of Bluesky Certification notes that "Sound will enter a building through its weakest point and this typically is the windows. A weakly performing window will severely negate the effect of even the strongest wall. A typical single glazed sliding sash window has little or no ability to act as a defence barrier for outside noise. If you are looking to soundproof your home your first port of call is to assess the windows."
In summary, when assessing your home acoustics it is crucial to address external noise. In doing so, you must consider the windows themselves and look for a soundproofing solution which provides a noise reduction rating which takes into account the whole window, glass and frame included.