Back to news
Are wooden sash windows draughty? Find out here.
October 24, 2023 | Blog
Are you considering installing wooden sash windows in your home but have a few reservations about whether they would be the right match? In this blog, we take a deep dive into the wooden sash window looking closely at how the design and performance of this window has improved over time so it can now maintain a comfortable living environment in any property.
Plus, with unpredictable and sometimes extreme weather conditions throughout the UK, we'll also explore the modern draught-proofing and glazing properties applied to wooden sash windows to help address any concerns and common misconceptions.
Read on for more.
The history of timber sash windows
Initially introduced in Britain in the 17th century, original sash windows were the key feature of properties spanning the Georgian, Victorian and Edwardian eras. Designed with large expanses of glass, sash windows were perfect for letting lots of natural light into the home.
In fact, how they looked and what they represented (aka wealth) was the most important thing to homeowners all those years ago. Draughty windows didn't matter because, unlike today, performance wasn't a big priority.
We recently completed a survey with homeowners to understand what they're looking for in replacement windows and found that almost a quarter (23%) ranked energy efficiency above the price, style and design of the window – showing how the window performs is a big priority.
Thanks to incredible advances in design and technology, sash windows have completely revolutionised and can now tick all of the boxes for owners of historic period properties who are on the hunt for new windows. This is because modern sash windows not only maintain the traditional look that was incredibly popular in the 17th Century, but they can also achieve fantastic thermal performance.
With this winning combination, timber sash windows remain an incredibly popular choice for people looking for replacement windows which are in keeping with the style and original aesthetics of their heritage home.
Out of all the improvements made to timber sliding sash windows, the one which has had the biggest impact is its draught-proofing performance as explained below.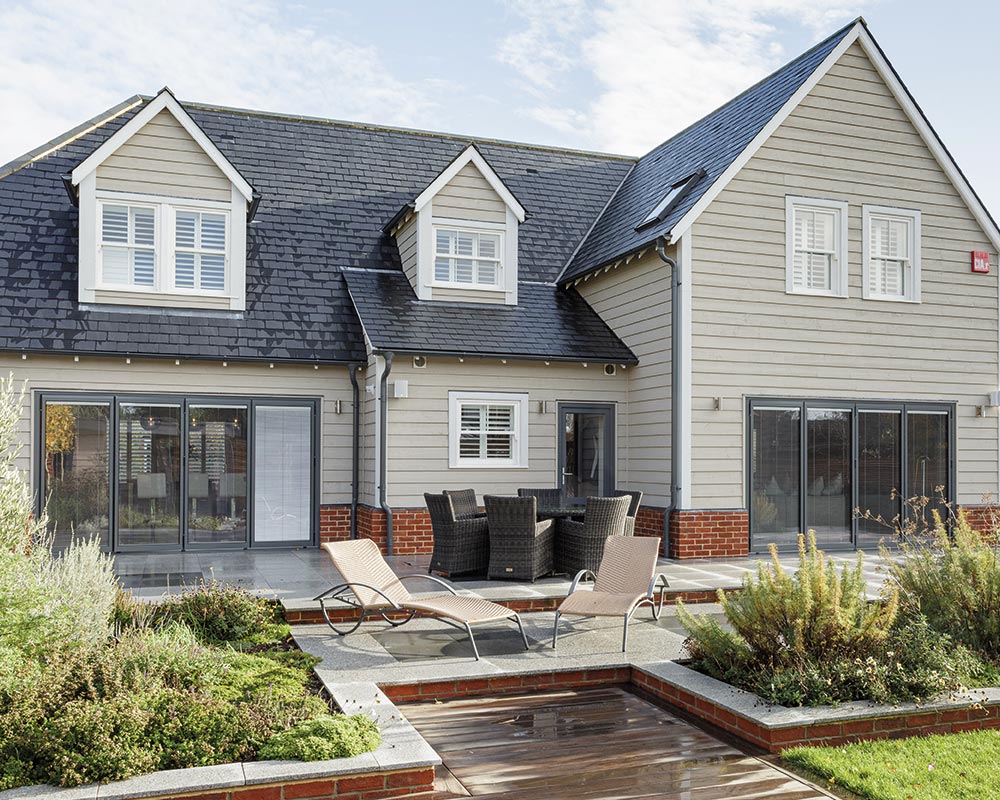 Understanding modern timber sash window glazing properties
All well-manufactured energy efficient wooden sash windows achieve incredible draught-proofing qualities as standard. Plus, they can help to reduce the amount of heat loss from a property and can also successfully lower monthly heating bills – as it no longer takes as much energy to heat the home.
Ultimately, by investing in modern wooden sash windows you can enhance your home's insulation, increase overall comfort levels and enjoy the many benefits of living in a property with a smaller carbon footprint.
At Bereco, we put quality at the heart of what we do. Our cords and weights sash windows feature a specially designed draught-proof casing for the pulley wheel to prevent any draughts and loss of heat through the weighted pocket. In fact, both our timber sliding sash spiral balance and sliding sash cords and weights windows are fully sealed for complete protection from the elements.
Another way that we make sure our windows deliver incredible performance is by carrying out rigorous tests. In fact, our timber sliding sash windows are certified to BS6375 Part One standard – as part of the BlueSky High-Performance Timber Window scheme – which shows they achieve outstanding results when tested for air tightness, water tightness and wind resistance.
Read our full guide about wooden sash windows to find out more about their specialist features and benefits.
Additional draught-proofing qualities of modern wooden sash windows
Another fantastic component of a window which helps to further enhance its energy efficiency, and reduce the likelihood of draughts, is the glass. So, we offer a wide range of glazing options to help you find the best match to suit the different needs of your home.
If you're looking for double glazing, we supply 24mm double glazing, 24 and 35mm acoustic double glazing, 14mm slimline double glazing as well as solar control glazing. We also offer 35mm triple glazing for those wanting advanced heat retention.
To make sure we can cater to anyone living in the UK, we also have a 4mm single glazing option which is best suited to homes in areas where conservation rules may restrict the use of double glazing. It forms part of our Bereco Heritage range and, just like the other designs we offer, it is a great way to replicate traditional sash window styles.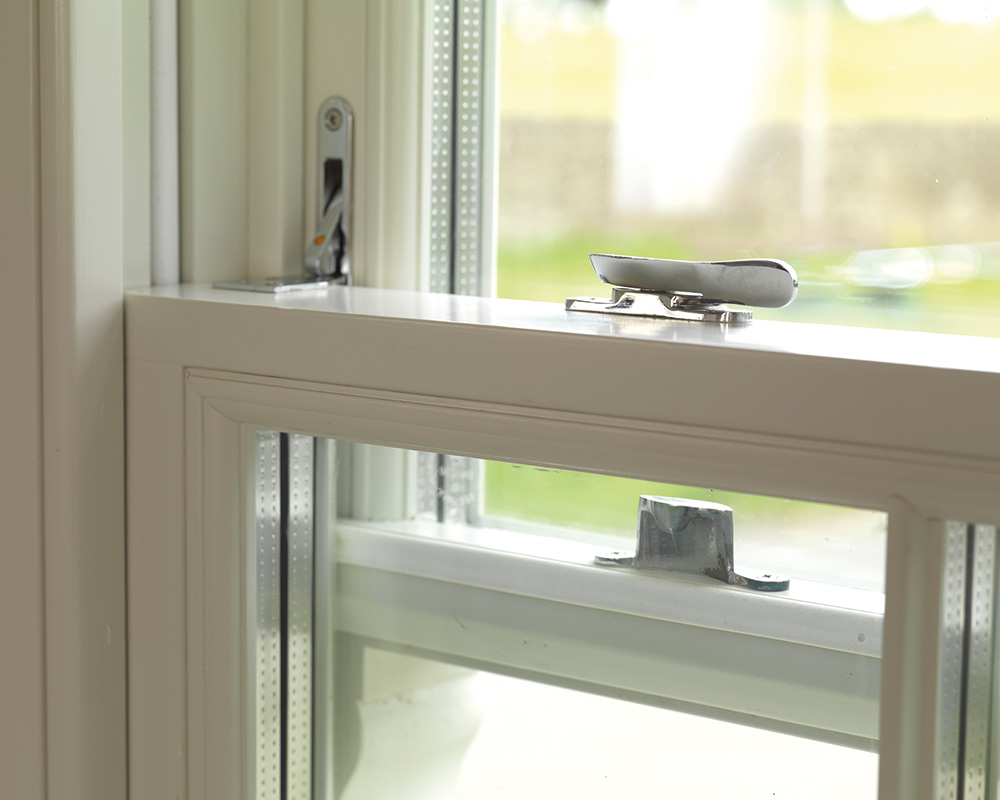 UK compliant wooden sash windows
We have also specially manufactured our timber sash windows so that they also adhere to the latest UK government building regulations known as Part L. Enforced across England, the rules centre around making homes more energy efficient and therefore, requires windows to achieve a specific U-value.
Our double-glazed windows actually exceed these new regulations and achieve impressive U-values starting from 1.2W/ m²K – which is 15% better than the guidelines. Whereas our triple-glazed windows achieve U-values starting from 0.8W/ m²K which is an incredibly 43% better than what's stipulated in the regulations.
Are draught-proof sash windows worth the investment?
Windows have advanced so much over the years that modern high-quality wooden sash windows can now successfully achieve fantastic energy efficiency and draught-proofing qualities. This means that although finding replacement windows for period properties in conservation areas containing lots of history and heritage was once a difficult task, you'll find you have much more choice today.
What's more, these advancements have also massively improved the lifespan of a timber window so that they are truly built to last a lifetime. Unlike uPVC or aluminium alternatives, which need replacing every 20 to 30 years, high-quality timber windows can stand the test of time and need updating approximately every 60 years. So, even though the initial cost is higher for timber windows the lifetime cost highlights once again why they are such a fantastic investment!
Designing your own wooden sash windows
At Bereco, with a range of sash window designs you have the ability to choose a specific style that perfectly matches your property. Plus, as we develop all of our products to the highest standard, you can feel confident that you're also investing in a window which achieves outstanding thermal performance.
Our team of experts also have experience and specialist knowledge on supplying windows for period properties within conservation areas so they can offer advice on what to consider when looking for replacement windows.
Get in touch today if you want to enjoy the charm and elegance of wooden sash windows without compromising on draught-proofing and energy efficiency. We'll work closely with you from the design stage right through to the installation and aftercare.