Back to news
Wooden sliding sash window prices
October 24, 2023 | Blog
Whether you're considering replacing the sliding sash windows in your home or looking to install them into your new renovation project, it's important to understand the different factors that can affect the cost of this type of wooden window.
Factors influencing wooden sash window prices
At Bereco, all of our timber windows are completely customisable which means that homeowners and housebuilders alike are able to pick and choose from a range of options to create wooden sliding sash windows which are truly unique to their property. With this in mind, our prices are very much influenced by the different choices that are made.
How are sliding sash window prices calculated?
Factors like the window size and type as well as the glass and material used will all play a role in determining the price of your new sliding sash windows. The customisation options and whether you opt for a supply only or supply and installation service will also contribute to the total sash window cost.
We know that investing in brand new sliding sash windows is a big commitment and so our team of experts are on hand throughout the whole process. We'll support you to find not only the perfect windows for your home but ones that best suit your budget.
Impact of size and design on sash window pricing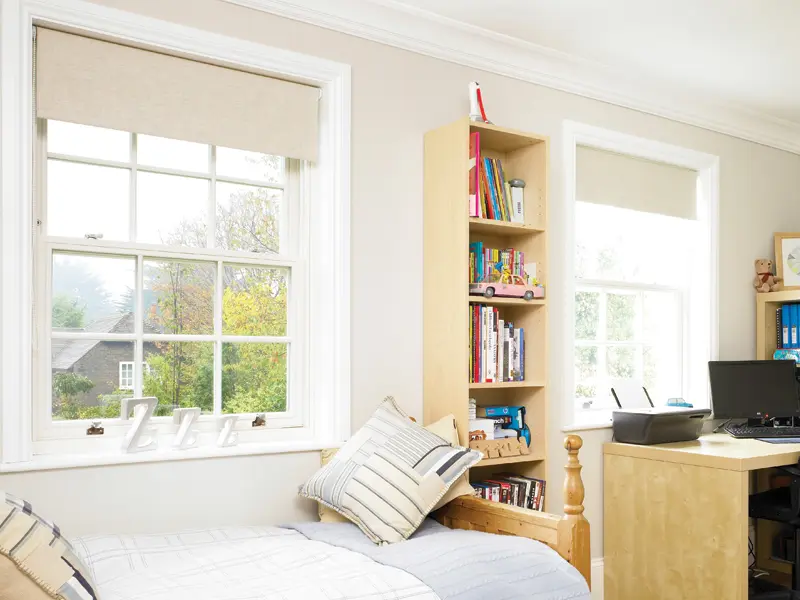 The size and design of a window directly influences the material and labour requirements to manufacture a window, so it's difficult to give a cost without a specified quotation. However, we understand that when it comes to windows one size doesn't fit all and so we offer a wide selection.
Designed to embody traditional styles and deliver exceptional performance, our sliding sash windows are available in a range of bespoke sizes and designs. In fact, they can span widths up to 1.2 metres and reach heights of up to 2.7 metres, and use any combination of fixed and opening sashes in your choice of contemporary, traditional or heritage mouldings.
Plus, we offer two different styles of sliding sash window including sliding sash spiral balance and sliding sash cords & weights so you can find the perfect match for your property. Spiral balance is the most popular style while the cords & weights design features lead or steel weights and nylon sash cords to recreate a more traditional style.
How does the choice of wood affect the price?
Different wood choices often influence window price, and this is because the quality and sustainability of different kinds of wood can change dramatically.
Bereco sash windows are made from engineered laminated sections of sustainably sourced FSC® certified timber and we offer both redwood and hardwood. Compared to redwood, the hardwood we use has more of an open grain structure which means it creates a more textured finish, particularly when stained.
Thanks to the wood that we use to create our windows, we supply high-quality and high-performance products that stand the test of time. With an average life expectancy of 60 years (which is twice as long as alternative window materials) Bereco timber sash windows are truly built to last which is why they're such a fantastic investment.
Influence of glass selection on window prices
Although it might not be top of the wish list when it comes to finding replacement windows, the type of glass that's used in a window has an incredibly important role to play. Not only does it help to create more privacy, but it can help to reduce the amount of outside noise and also improves a property's energy efficiency. With this in mind, it's important to remember that the choice of glass will also contribute to the total sash window cost.
At Bereco, both our double-glazing and triple-glazing wooden sliding sash windows achieve incredibly low U-values which means that they deliver fantastic thermal performance and can help to keep a home well insulated throughout the year.
Plus, we supply the only certified noise-reducing timber sash windows that incorporates glazing with a dB rating of up to 47dB which is perfect for properties that are close to busy roads, railway lines or flight paths.
Customisation options and their costs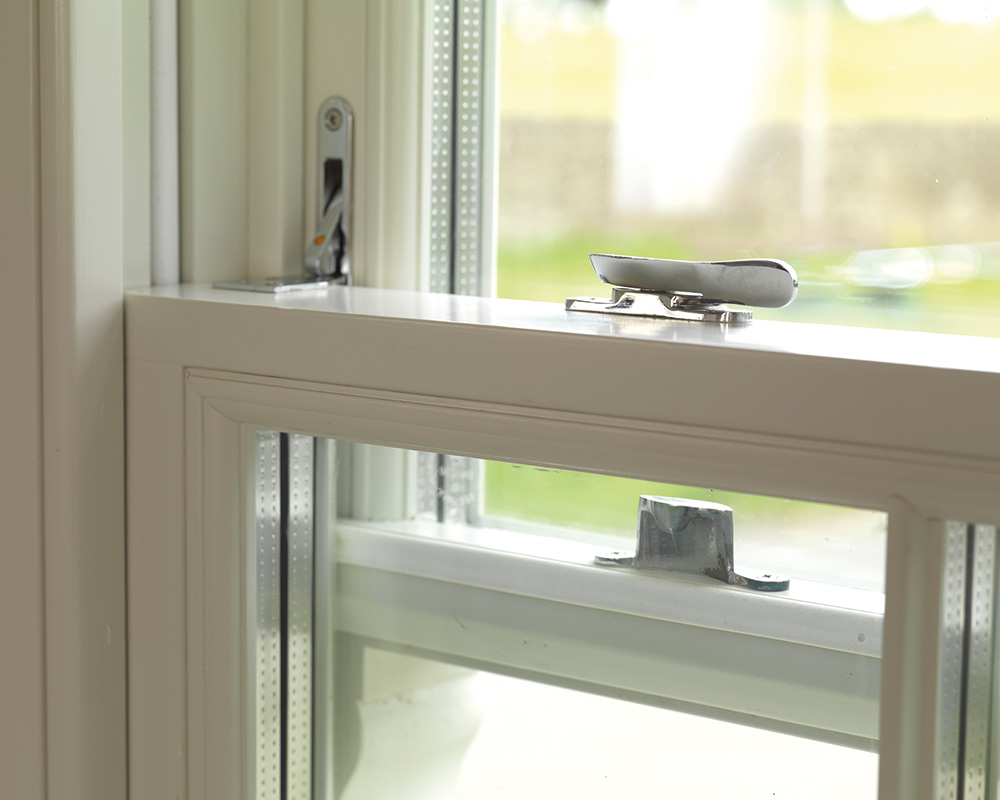 When it comes to customising your sash windows, it's worth remembering that there are several things which can be tailored to make the window's appearance bespoke to your property and each one is likely to affect the cost.
We offer a wide range of customisation options and accessories for our sliding sash windows so our customers can pick everything from the paint colour, stain and finish to the glazing, ironmongery, mouldings and bars.
Check out the full range of options available for Bereco sliding sash windows.
Installation costs for sliding sash windows
Once you've designed the sliding sash window to your exact specification, you'll then need to consider the next phase of the project which is the installation, as this too will affect the final bill.
Like the design of our windows, we offer a range of services so depending on your personal preferences you can opt to work closely with our team for either our 'supply only service' or 'supply and installation service.'
Although the one you choose will alter the price of your new windows, the service and quality of products delivered will be the same no matter what.
If you do opt for our supply and installation service, you can be sure to expect support and advice from our professional and friendly team from the initial enquiry stage right through to the installation and aftercare. We complete all of our installations ourselves, giving people the confidence that the job will be done right first time and within our 8-10 week lead time.
While those who pick 'supply only' will receive advice and support to design the perfect windows for their project. Our expert technical team will be available to help check all of the finer details including the final frame sizes and more. Once the order is placed the windows will then be produced and delivered within a 6-8 week lead time.
How to get the best price for your sash windows?
One of the best ways to get the best price for your sash windows is to work closely with the experts. Utilise their experience and knowledge to help you create a bespoke window which looks fantastic, delivers exceptional performance, perfectly meets your needs and you'll be sure to find something that suits your budget.
Our team at Bereco have been working with homeowners, housebuilders and industry professionals for many years to do exactly this. We always encourage anyone who is interested in our timber sliding sash windows to complete a virtual design consultation with our experts so they can see first-hand how the different customisation options cause the price to change.
We're open and honest about what's realistic for those who have a specific cost in mind, and we offer our expertise to make sure they find the windows that match their specific requirements.
What are the long-term costs and savings?
Timber windows made from engineered laminated sections of high-quality redwood or hardwood last up to 60 years which is twice as long as alternative window materials like uPVC and aluminium. In fact, well-maintained and cared for sliding sash windows will last a lifetime.
Plus, as incredible insulators that successfully retain a home's heat in the winter, wooden sliding sash windows can help to make big savings on energy bills over time. So, even though timber sliding sash windows are at the higher end of the price scale, how well they perform and how long they last makes them well worth the investment.
Why should homeowners consider wooden sliding sash windows?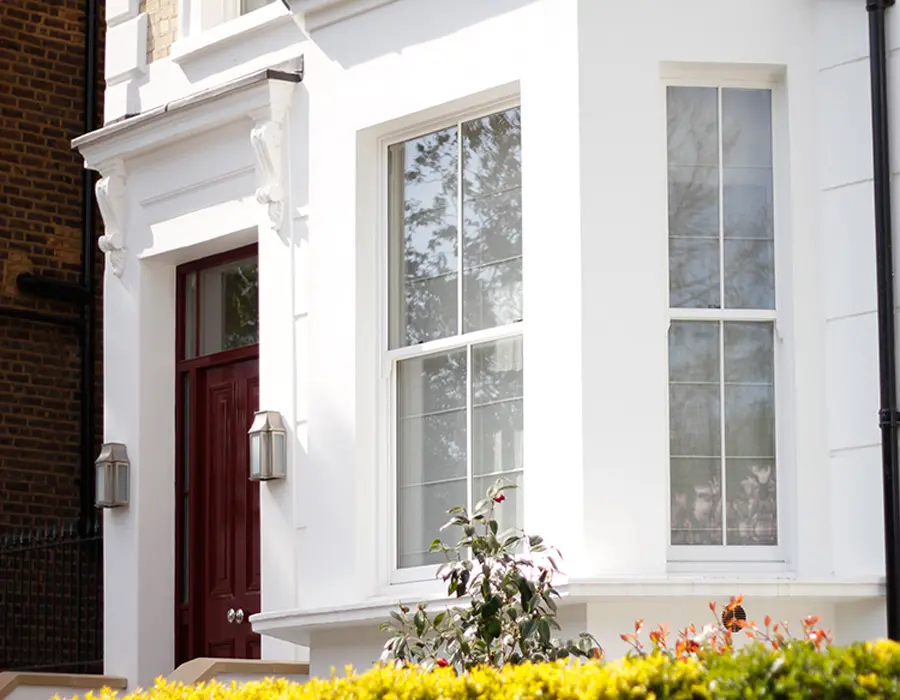 Bereco wooden sliding sash windows offer a timeless appeal to any home and successfully combine classic style with modern functionality and performance.
Made from high-quality timber means these windows are robust, long-lasting, energy efficient and aesthetically pleasing, making them a fantastic investment worth considering.
Investing in wooden sliding sash windows with Bereco
Wooden sash windows offer a timeless and elegant look to any home across the UK. What's more with our full range of accessories you can truly create a unique set of windows which perfectly complement your personal style and taste.
If you are considering replacing your old windows, get in touch today and our friendly team of experts will be able to help you explore the different choices you can make at a cost that feels right to you.