Back to news
Add character to new builds with timber windows and doors
October 24, 2023 | Blog
Although Britain is world-famous for its architectural heritage, it must be said that newly-built homes going up all over the country lack the same unique characteristics and architectural design of more historical properties.
A few years ago, an audit by the Bartlett School of Planning claimed that almost three quarters of new housing developments should never have been built due to shoddy design. The report hammered developers for failing to create 'distinctive' housing, as well as schemes that didn't meet environmental or bio-diversity standards. Yet, nothing much seems to have changed as ugly, cheap and inefficient homes are still being built.
As we know, a home is much more than just bricks and mortar for homeowners, and at Bereco we believe that we should be creating pleasant, well-constructed high-quality developments. This is why we're passionate about the use of sustainable, high-quality timber to create windows and external doors that will beautify and enhance any new build project.
Built to last a lifetime, modern timber windows and doors are a fantastic addition to homes across the UK as they not only perfectly complement the history and heritage that runs through many towns and villages, but they also perform exceptionally well – helping to keep a property well insulated throughout the year.
With a range of wooden window and door designs and styles to choose from, let's have a closer look at some of our products which have proven incredibly popular with homeowners over the years.
Sliding sash windows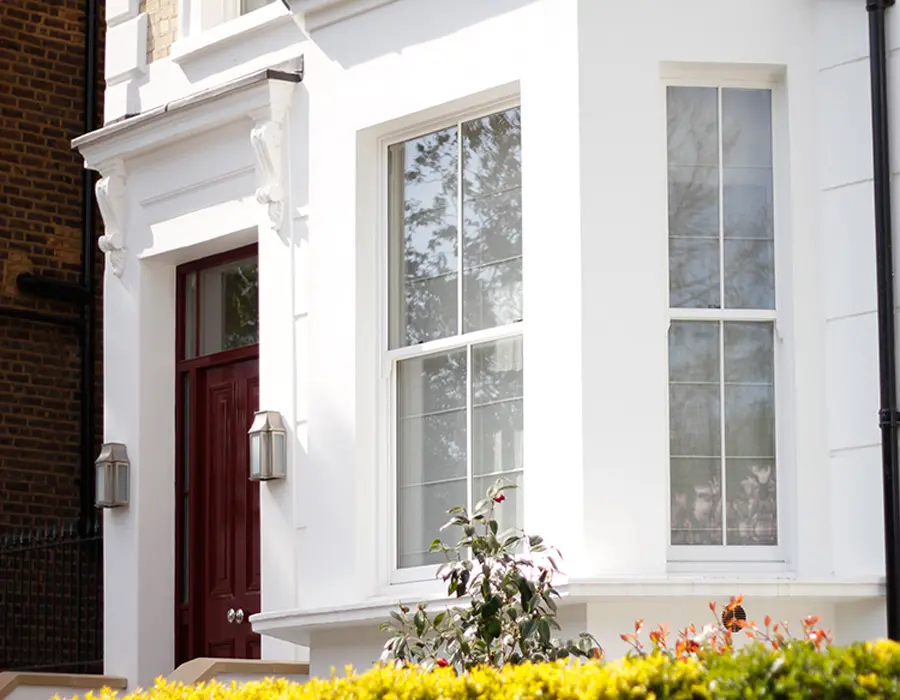 The sliding sash window has been a feature of British houses for at least 300 years, and it's a classic design that is just as popular today. Our sliding sashes incorporate the elegant looks and durability of the past while embracing 21st century technology which means excellent energy efficiency and weather protection.
Find out how they could enhance your new build project.
Flush casement windows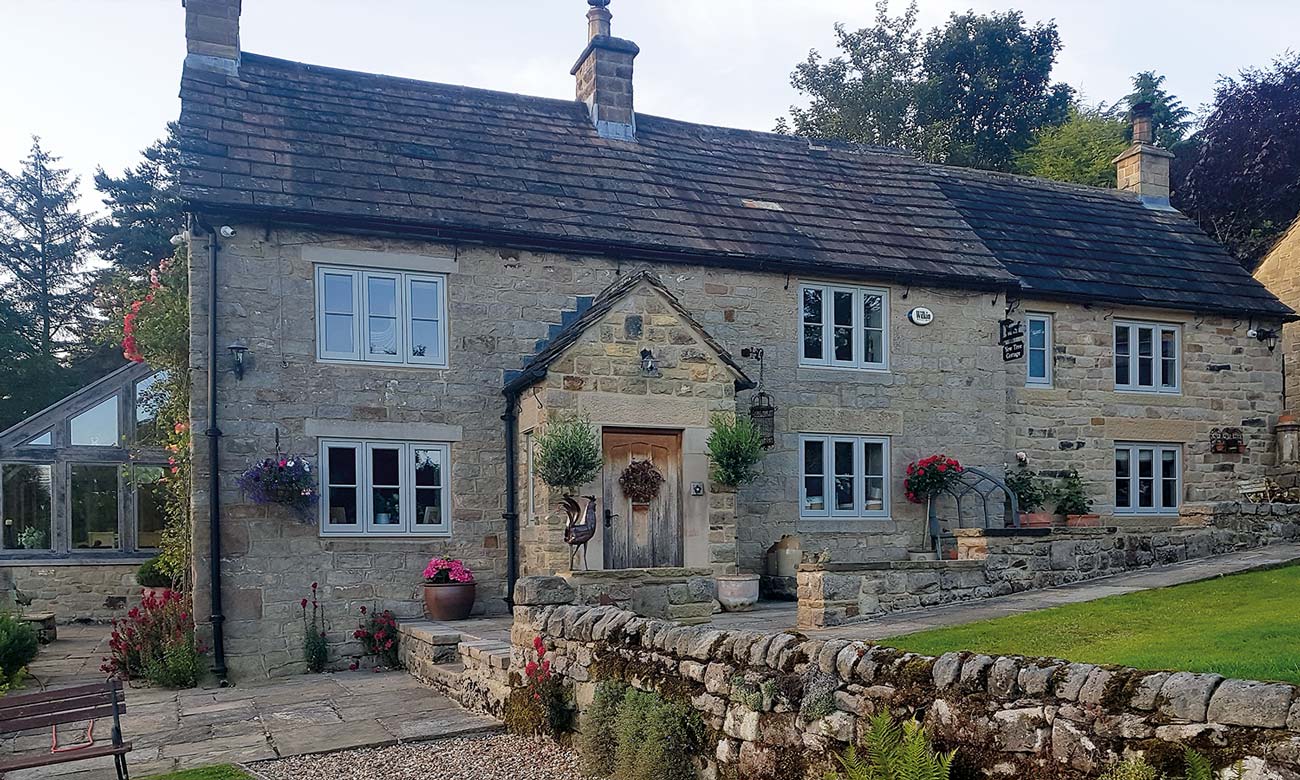 Our flush casement windows echo the craftsmanship and attention to detail put into such windows hundreds of years ago. They are flush with the frame externally, have slim frame sections and external putty line mouldings, and ovolo or lambs' tongue internal mouldings.
Discover how our full range of colour options and ironmongery can make these flush casements truly unique.
Lipped casement windows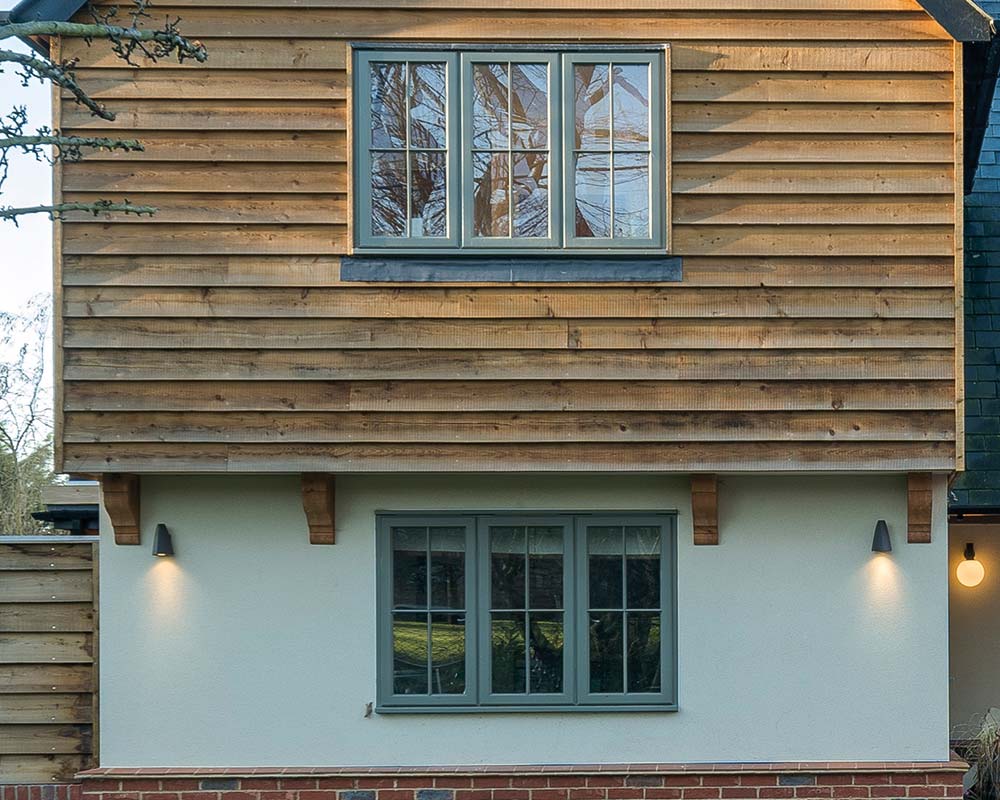 As the name suggests the lipped casements feature a sash that overlaps the frame. Bereco timber lipped casements add real character as they also include a decorative edge on the opening sash to soften their appearance. They're available in two different profiles with either pencil round or ovolo mouldings, making them suitable for modern properties.
Explore the full range of customisable options to see if a lipped casement window is the perfect match for your project.
Timber doors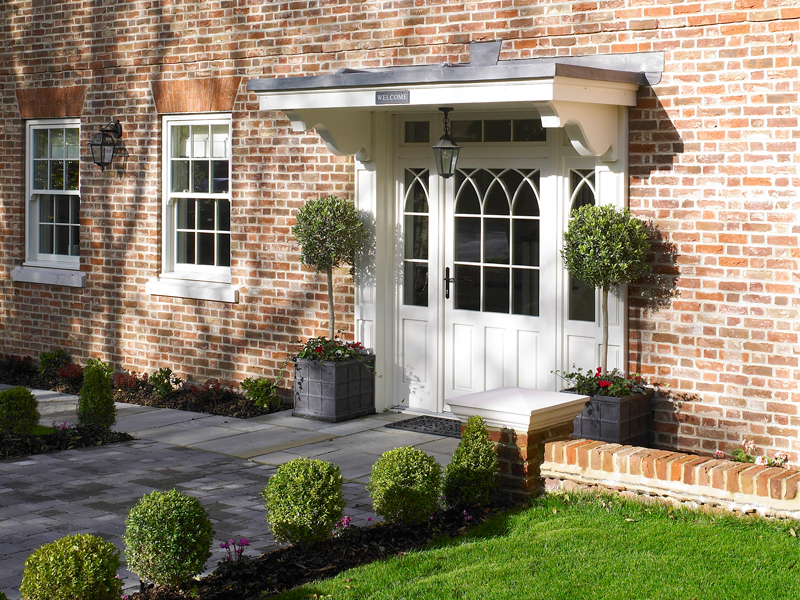 We also have an excellent range of wooden doors which suit all tastes of new development. From traditional entrance doors and rear doors to modern bifold and sliding patio styles, our products can make any entrance look elegant and sophisticated. Plus, when you purchase our doors (and windows) you can feel assured knowing you're making a significant contribution to reducing global warming by using sustainable products throughout.
Browse our full range of doors which can easily become an integral part of a new build.
How do I select timber windows and doors for my UK new build?
If you're looking for new timber windows or doors for your new project, get in touch with our team of experts today. With 20 years of experience working closely with housebuilders, developers, contractors and architects our team are well versed in new dwelling construction and building regulations. They will be on hand from the beginning to offer advice and guidance on your order.