Back to news
Flush casement windows: are they worth it?
October 31, 2023 | Blog
With hundreds of window designs and styles available, looking for replacement windows for your home can be overwhelming. To help, we're putting flush casement windows under the spotlight to see if this popular window type could be the perfect fit for your home.
In this blog, we'll look at what makes this style different from the rest and we'll uncover their many benefits so you have what you need to make an informed decision as to whether flush casement windows are truly worth it. Read on for more.
What is a flush casement window?
Flush casement windows are an elegant and classic window style which date back to the 19th century. The name comes from how the window's appearance because, when closed, the casement sits level within the window frame creating smooth clean lines and a flush fit.
Its subtle features mean flush fit casements work perfectly well within period properties built many years ago, while their modern components deliver exceptional performance helping to keep a home well insulated all-year-long.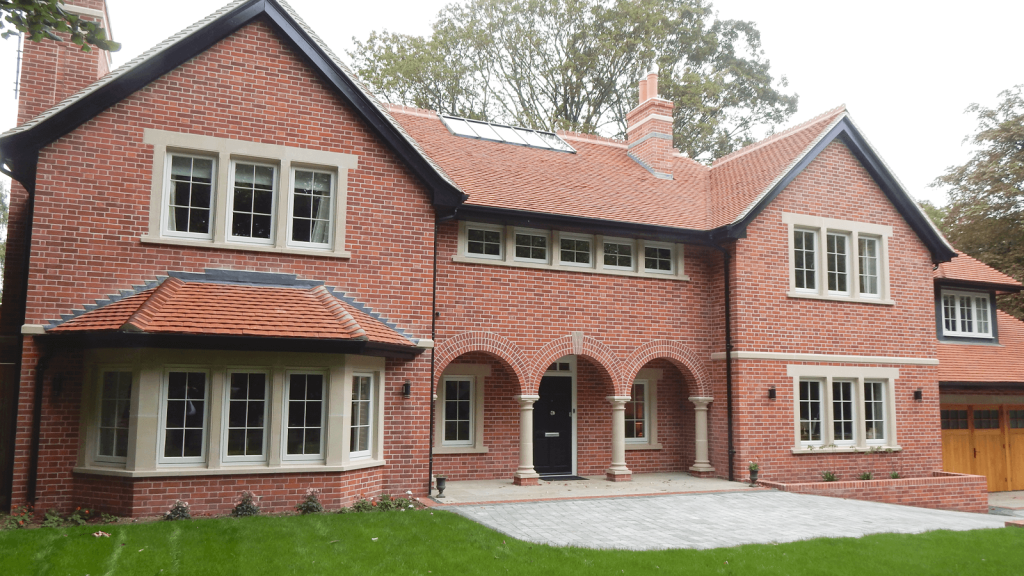 Evaluating the benefits of flush casement windows
A flush window which has been properly manufactured from quality materials and finished to a high standard can be incredibly robust, long-lasting and energy efficient. What's more, they look fantastic and perform exceptionally well, making them a top choice for many homeowners throughout the UK.
Their elegant style means that they perfectly compliment a variety of properties so it doesn't matter whether you live in a house, cottage or farmhouse – flush casement windows will look and feel right at home.
Aesthetic advantages of flush casement windows
Like hundreds of years ago when windows were ornate and truly bespoke, today you can browse a full range of custom options to be sure to find unique flush casement windows for your home. In fact, if you choose the right window supplier, you'll be able to explore a full range of colours, glazing options and even handles to create a specially made set of windows just for you.
At Bereco, we're passionate about supplying truly bespoke wooden windows for all of our customers and so we work closely with them to explore the range of finishes available.
Our flush casement windows are available in RAL Classic, RAL Design, NCS and BS colour charts and we can also match to Farrow & Ball, Earthborn or Fired Earth colour collections so you can match both the exterior and interior décor of the property.
Glazing is another important consideration so we offer a selection including double glazing, Slimline double glazing, triple glazing and single glazing for strict requirements on listed properties. You can even add glazing bars to create either a traditional or contemporary glazing pattern.
We also have an exclusive range of handles and decorative stays so that you can add the perfect finishing touch to your windows.
While having lots of options is fantastic news for those with a specific window design in mind, we understand it can be overwhelming for others and so we'll support you depending on your needs. Our team are passionate about helping you to find truly bespoke windows that perfectly compliment the style of your existing home to add value and kerb appeal. Get in touch today, if you'd like to explore our full range of flush timber casement window options.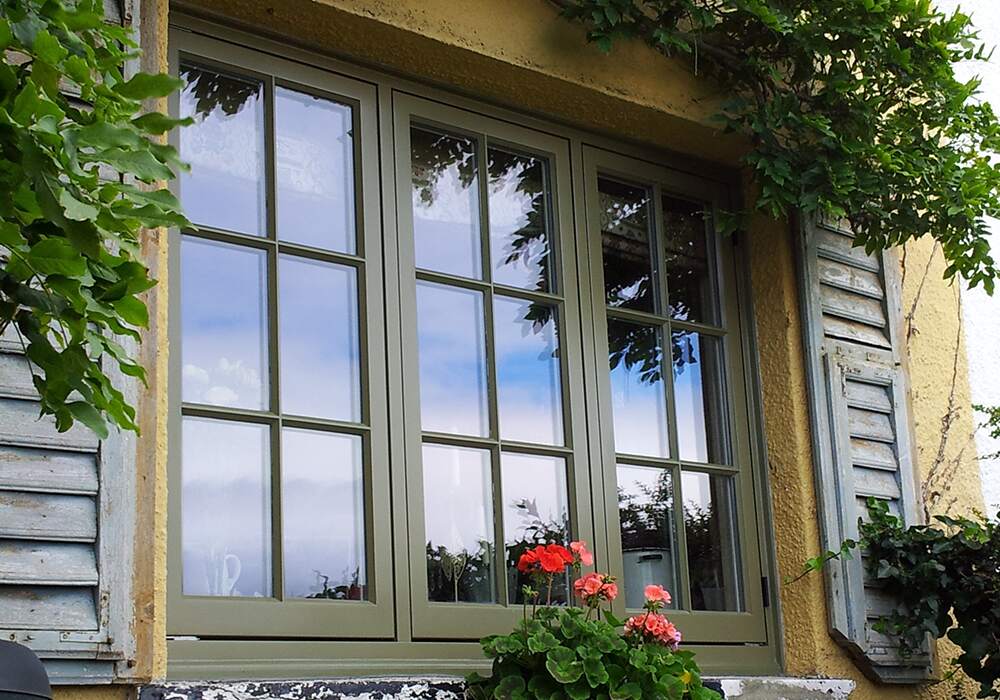 Energy efficiency of flush casement windows
All of our timber windows are made from FSC® 100% engineered laminated timber which means they are sourced from sustainable forests.
To help make sure our windows deliver exceptional thermal performance and keep homes well insulated throughout the year, we've used quality components within our windows. As a result, our flush casement windows are incredible insulators, reducing the amount of unwanted heat loss from within a home and helping to make savings on your monthly energy bills.
It doesn't matter if you live in a more modern or historical period property, our windows deliver exceptional performance time and time again.
Durability and maintenance of flush casement windows
When manufactured from quality wood, finished and installed to a high standard, flush casement windows are designed to withstand the test of time ensuring durability and a long lifespan.
At Bereco, we only work with engineered laminated sections of timber to help eradicate the risk of shrinking, warping and twisting. Each section of our timber is carefully treated with a specialist basecoat, before it's assembled into the window frame. It then goes through a three stage, third party accredited finishing process to achieve maximum longevity.
We're proud to announce that our timber windows can last up to 60-years which is twice as long as flush casement uPVC windows or aluminium windows.
So, are flush casement windows worth it?
When it comes to investing in new wooden windows for traditional or modern properties, Bereco flush casement windows offer a unique combination of style, functionality and sustainability. The smooth clean lines add a touch of elegance to any property, while their modern materials and construction methods provide exceptional thermal performance, energy efficiency and durability. So, if you're looking for replacement windows – yes, they're definitely worth the investment.
Flush casement windows will not only enhance the overall appearance of your property but those supplied by us will also last a lifetime. Get in touch with a member of our team today to review our full range of traditional timber flush casement windows and the many custom-options available.
If you're looking for other home improvement products, why not check out our full range of timber windows and timber doors?