Back to news
Home Renovation Trends for 2018 – Wood and Wellness
October 24, 2023 | Blog
When it comes to renovating your home the options are endless so being aware of the latest trends is a great place to start. Here are three trends looking to be prominent in 2018.
Cosagach
Danish Lifestyle trend 'Hygge' saw us gravitating towards all things calm and cosy in order to adopt the wonderful way of life which results in Denmark being at the top of the list of the world's happiest countries. We then saw the emergence of the even more sustainable 'Lagom' which promotes the Swedish way of life in being calm and centred and healthy. Now we see a new lifestyle trend set to take over in 2018 which can be seen as a culmination of the two. This is in the form of new Scottish lifestyle trend 'Cosagach' which is based on an old Gaelic word for feeling snug, sheltered and warm. Each of these trends really are designed to boost wellbeing, health and contentment in the home which can be achieved by surrounding yourself with natural materials such as wood, and being cosy, safe and warm. A study by Rethink Wood in 2014 showed that the hygroscopic nature of timber actually moderates humidity and improves air quality within the space. It states that the colour and texture of the timber have been demonstrated to evoke feelings of warmth, comfort and relaxation.
Earth Neutrals
Following the surge of green, natural shades made popular by the announcement of 'Greenery' as the Pantone Colour of the Year 2017, we are sticking with this palate derived from nature but gravitating towards earthy colours for 2018. Keeping a natural theme but being slightly more muted and neutral, colours such as Sage are set to be the next new neutral. This muted green with grey undertones is perfect paired with creams and whites and will soften and warm up your home interior. This is also great news for our sense of wellbeing as a study by the US Green Building Council, concluded that buildings that incorporate nature-resembling colours, such as green, blue and brown, have a positive impact on wellbeing.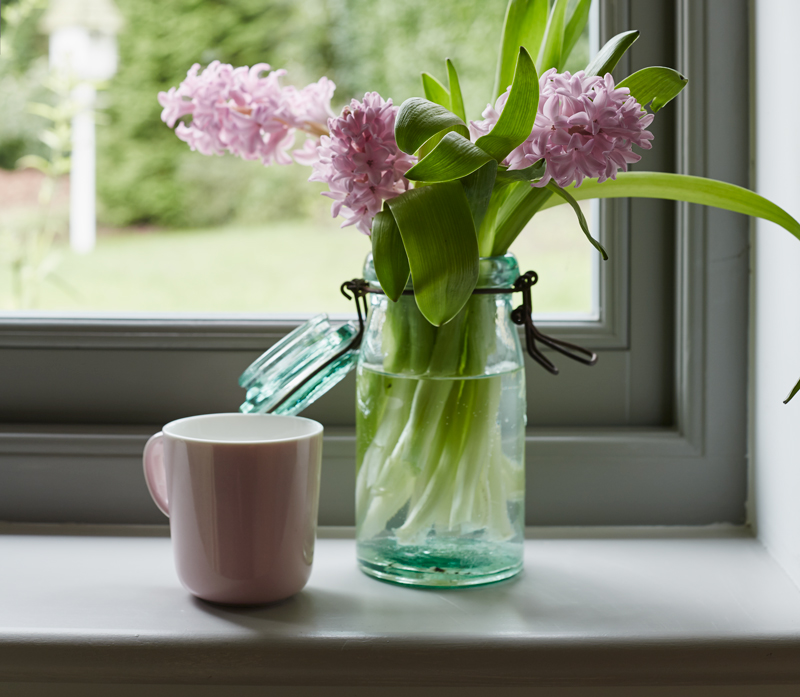 Hunger for Natural Materials
In this modern complex, fast paced world there is growing focus on finding ways to promote our health and wellbeing. In this search for wellness, what better place to start than in our homes. A place we spend the majority of our lives, our home influences almost every aspect of our lives, from how well we sleep to how safe and secure we feel. With recent studies showing that being close to nature has a significantly positive effect on our wellbeing in reducing stress and anxiety levels and memory function, surrounding ourselves with nature has never been so important. Also shown to lower blood pressure and increase creativity and boost self-esteem, spending time in the outdoors has undeniable physical and mental health benefits.
By introducing natural materials, such as wood, into the home, not only do we bring a touch of the outdoors in but we emulate the health benefits and feelings of calm and comfort. The use of wood in the home has been shown to have clear psychological benefits that mimic spending time outdoors in nature. This in turn, makes us feel healthier and happier. A survey by the Wood Window Alliance (WWA) found that 47% of those surveyed agreed that having natural materials in their home made them feel happier than artificial materials.
At Bereco we are passionate about wood and the natural benefits it brings. All our timber windows and doors are made with only FSC 100% softwood and hardwood. With an extensive range of earthy neutrals to choose from, our windows and doors can be finished in a vast range of RAL and BS colours and we can match any Farrow & Ball finish.
A recent opinion piece from Iain McIlwee as featured on Construction Manager discusses the health benefits that using timber in the home can bring.