Back to news
High kWh costs: why your windows and doors matter!
October 24, 2023 | Blog
For most homeowners, reducing their kWh costs is a top priority, especially with soaring energy costs and increasing uncertainty around economic stability. Below, we take a closer look at how you can lower your kWh costs by choosing timber windows and doors.
How does timber reduce high kWh costs?
The U-value of any material describes the amount of heat that can pass through it. If a material has a low U-value, then it can be regarded as having high thermal efficiency. Bereco double-glazed timber windows have U-values as low as 1.2W/m2K, meaning they are up to 25% more efficient than the specifications laid out in Part L 2022 building regulations.
We also offer triple-glazed windows & doors that are up to 50% better, with U-values starting from 0.8W/m²K.
Benefits of choosing energy-efficient windows and doors
Lowers energy bills: Around 10% of your home's heat is lost through windows and doors. Reducing this amount of heat loss means you can reduce the level at which your thermostat is set. Even a 1° reduction can save up to 10% on your energy bills.
Creates a more comfortable home: Timber doors and windows have high thermal efficiency, so they naturally keep your home warmer. Even when you lower your thermostat, your home will still feel warm and cosy.
A more peaceful home: Energy-efficient timber windows and doors will include quality double or triple glazing, which keeps external noise at bay.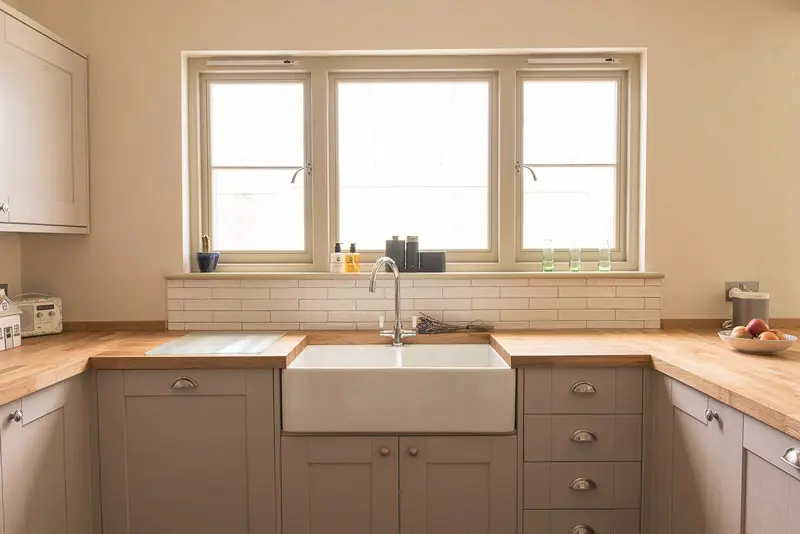 Other ways your windows and doors can reduce high kWh costs
As well as choosing a material with high thermal efficiency, and using quality double or triple glazing, there are other things you can do to reduce your kWh costs.
Draughtproof your windows: If your windows are old, they may need a bit of extra help when it comes to draught-proofing. Use special draught-proofing strips from a hardware store to fill any gaps.
Choose energy-efficient window coverings: Choosing thermal lined curtains or blinds can reduce heat loss. This means you can set your thermostat at a lower level, but still feel nice and cosy.
Take care to keep windows and doors closed: It's easy to accidentally leave doors or windows open, especially if you have children or pets that are in and out a lot. Make sure everyone in the family knows to close the door after themselves and remember to check your cat or dog flap hasn't accidentally jammed open.
For more ways to save energy, click here.
Get in touch
To find out how quality timber doors and windows can save you money, just get in touch using our contact form, give us a call at 01709 838188 or email info@bereco.co.uk.