Back to news
Window Colour Trends in 2022 Revealed
October 24, 2023 | Blog
Nicola Harrison, managing director at leading timber window manufacturer Bereco, has revealed the most popular colours customers are choosing for their new windows.
Classic Colours – White & Cream
Traffic White (RAL 9016) and Pure White (RAL 9010) have consistently proven themselves as customer favourites over the last few years. From 2019 to 2021, there was a huge number of white windows supplied by Bereco, with over 14,000 supplied in Traffic White and Pure White alone. Bereco's top-selling product in 2021 was sliding sash windows, and over 2,600 of those were for Traffic White and Pure white frames.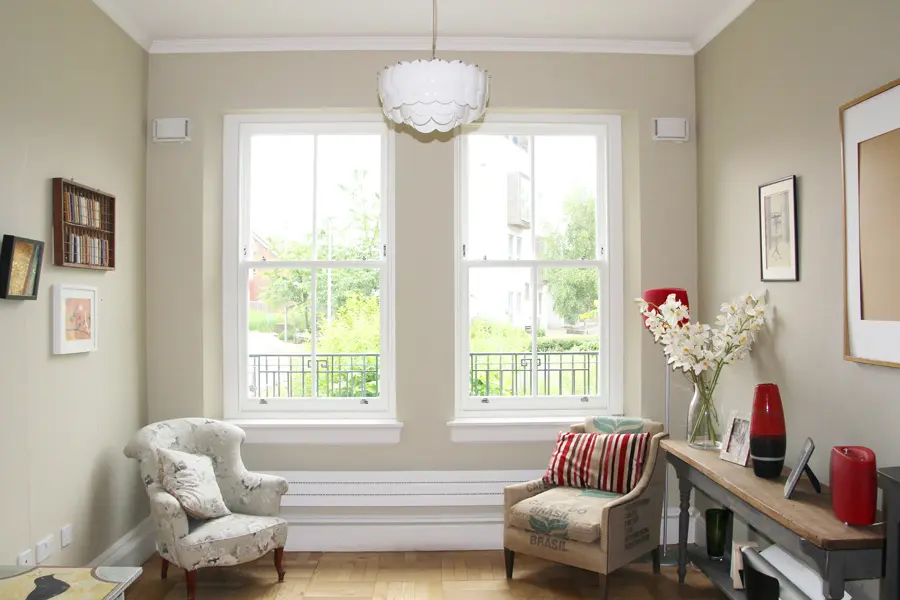 Trending Topic – Grey Homes
With home influencers such as Mrs Hinch and Lydia Millen embracing the trend for grey-themed homes at one point or another over the last three years, grey quickly became the window colour of choice for those customers wanting to stay on-trend. Grey windows reached their peak popularity in 2021, with 41,000 Google searches during March of last year and during 2021 Bereco supplied 733 grey windows.
The most popular shade of grey chosen has varied from year-to-year, as the standard paint colours Anthracite Grey and Stone Grey battled for popularity with colour-matched Farrow & Ball greys including Ammonite and Purbeck Stone. Our paint matching service offers Bereco customers even more choice when selecting the colour of their new windows, with many buyers opting to perfectly align their windows with their new interior décor.
For those homeowners choosing to invest in grey windows, there is even more good news! Research undertaken in 2021 by Genesis Collective, suggests that installing grey windows can add value to your home with up to a £70,000 increase in some parts of the UK.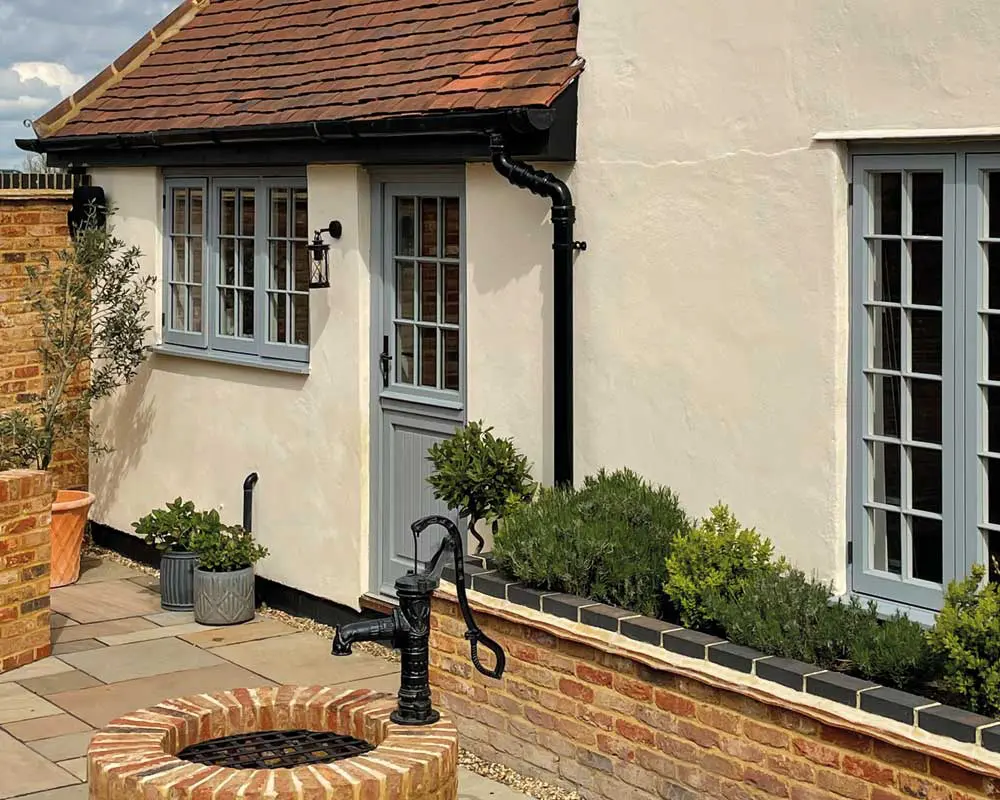 Be Bold – Blues & Greens
First popularised in Regency architecture, green and blue window frames are now a staple in period homes across the country. From rural cottages to townhouses, shades of green and blue are still much-loved by owners of traditional properties.
A wide range of green tones have featured in Bereco's supply list for windows since 2019 with over 180 green window frames supplied during that time. In the last year, the most popular out of the available shades was French Green, a beautiful, soft sage green. Looking once again at Google's search trend data, the interest in green windows doesn't seem to be slowing down, with the number of searches in the last 12 months up 25 per cent from the previous year.
Blue is another bolder colour which has been popular with those customers opting for frames colour-matched to Farrow & Ball paints. In 2021, Inchyra Blue and Oval Room Blue were the most popular choices. These two paint colours are both beautiful muted blue tones inspired by period houses of the Regency era, including the stunning Inchhyra House in Perthshire, Scotland.