Back to news
Why timber windows are timeless
October 24, 2023 | Blog
As a key architectural feature of your home, windows play a vital role in helping to define the character of your property.
When it comes to selecting which material your replacement windows should be made from, one type that has truly stood the test of time is timber. Renowned for adding real warmth and charm to a property, timber windows are the perfect match no matter if you're renovating a Victorian townhouse, an Edwardian cottage, or a Georgian terrace.
For centuries timber has been utilised widely across both the construction and home improvement industries, and today experts in these areas are still finding new and better ways to integrate it into UK homes.
We have been working exclusively with timber for almost 20 years. It has so many fantastic characteristics, it's incredibly low maintenance and it's exceptionally easy to work with. Plus, it's able to deliver amazing results and it adds real character to a property.
As a natural insulator and sustainable source, timber provides a unique warmth that can't be matched by other window materials. In fact, with an incredibly low embodied carbon rate and impressive energy efficiency qualities, wooden windows can help to reduce a home's carbon footprint and keep the property well-insulated all year round.
When carefully crafted and manufactured by specialists, timber can be used to create both classic and contemporary window styles which last a lifetime. With its wood grain and warm hues, timber window finishes are a cut above alternative materials like uPVC and aluminium.
Unlike other window types, timber perfectly replicates the classic and timeless designs that were often used hundreds of years ago.
While a wooden window's appearance is in keeping with traditional styles, it is actually an incredibly high performing window that delivers exceptional modern functionality and security for many years.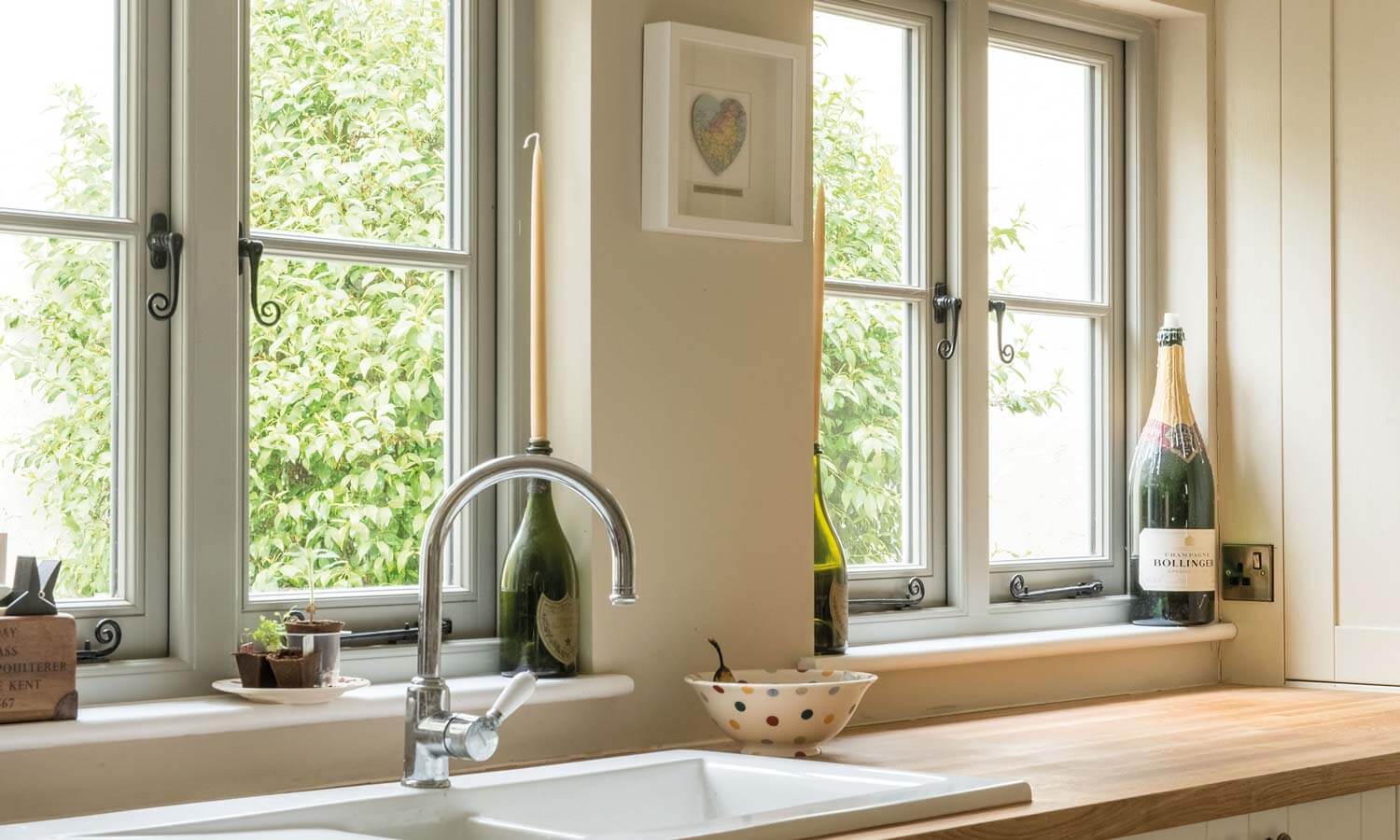 What style of timber windows can I have?
Although choices were limited many years ago, today there is an endless selection of timber window designs, styles and colour options. This means you can pick a set of new windows that are truly unique to your home.
Replacing the windows in your home is a big project so it's important you have a wide range to choose from. From timber flush casement windows to timber sash windows, we have a fantastic selection of window styles, designs and accessories. In fact, each wooden window can be fully customised in any of the following ways:
Paint stains and colours for timber windows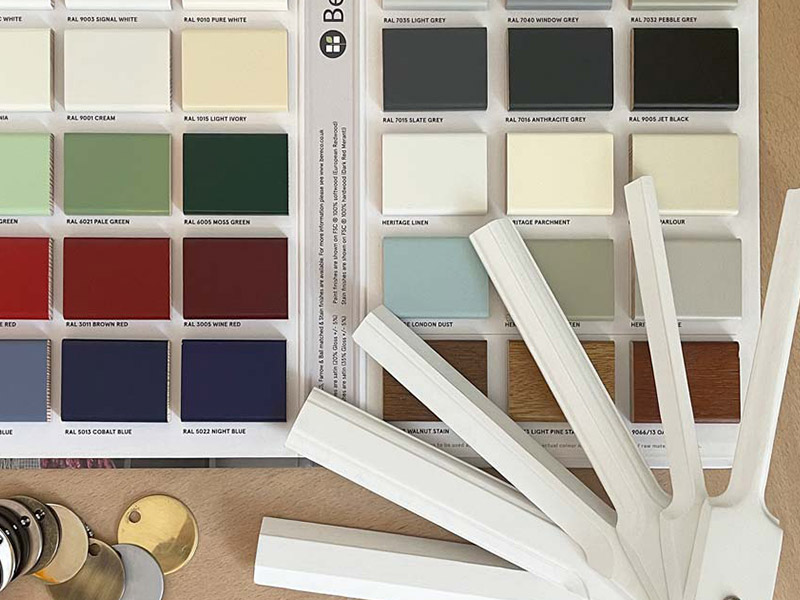 At Bereco all our timber windows can be applied with any RAL, BS or NCS paint finish offering you an endless selection to choose from. We can even colour match to the Farrow & Ball Fired Earth and Earthborn colour collections so you can find the colour that is perfect for you and your property. Being more adventurous with colour is yet another benefit of working with wood.
Timber window ironmongery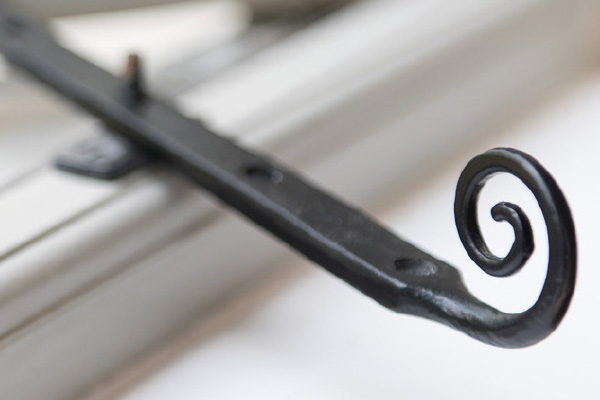 To add truly bespoke finishing touches to your wooden windows we also have an exclusive range of handles, stays and fasteners for our timber casement, sliding sash and tilt-and-turn windows.
No matter whether you live in a contemporary or more traditional home, we have a range of styles and metal accents to pick from so you can find an option that completely complements your style.
Window bars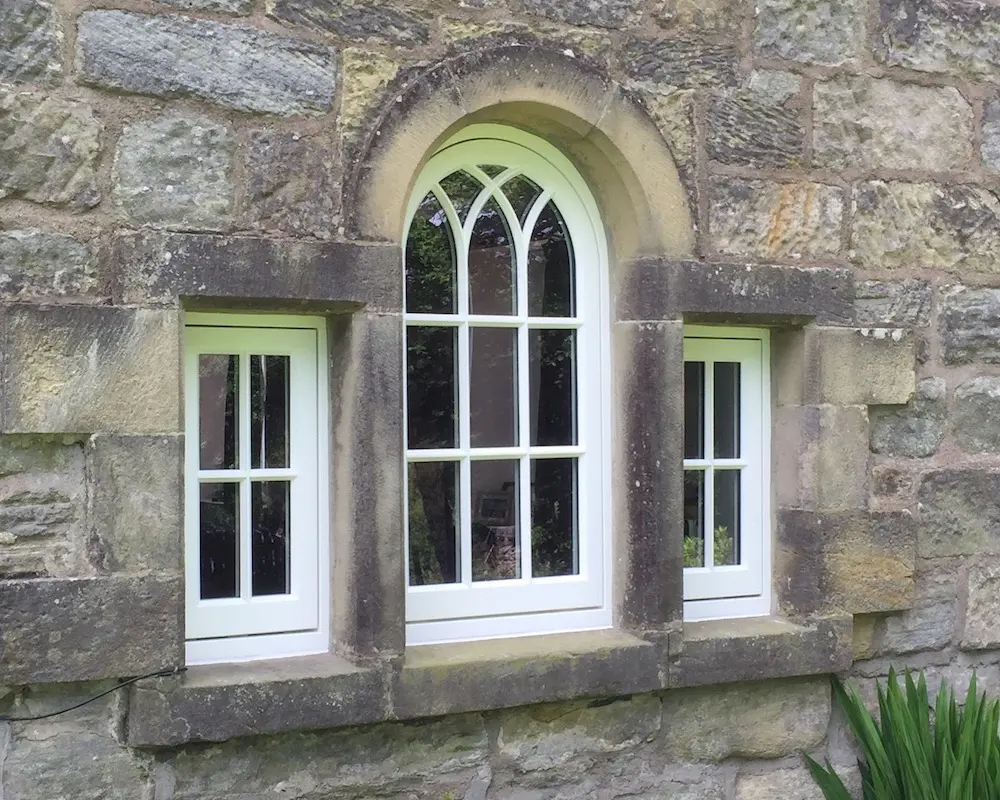 If you're looking to add something extra to your window design, why not consider adding a set of glazing bars. The style of your home will impact what you choose but with a comprehensive range that includes everything from the more contemporary to traditional and heritage options, you're sure to find a combination that works perfectly for you.
As high quality timber windows can last twice as long as uPVC or aluminium, we encourage all our customers to take the time to review their options to make sure they're completely happy with the windows they're investing in.
Working with a reputable timber windows supplier in the UK
Working with the right company will guarantee that you not only buy a beautifully crafted window that looks amazing, performs exceptionally well and lasts a lifetime, but you'll also find a team that is passionate about offering the best service to its customers.
Our team of specialists have been working with homeowners for many years supplying completely bespoke timber windows for their property. Take a look at our 'case studies' page to see the extensive list of unique projects we've worked on across the UK.
We arrange online consultations so we can go through the full range of Bereco product and answer any questions the customer may have to find the perfect choice for their home.
We have a fantastic selection of wooden windows for you to choose from, if you'd like to learn more get in touch today.